CIS Internships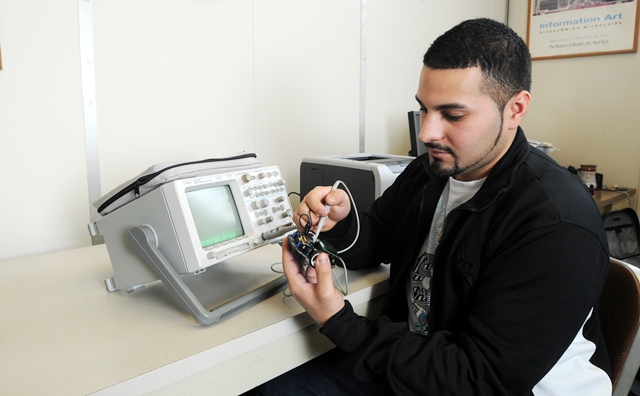 Students are encouraged to take part in practical learning opportunities as a way to develop knowledge and gain experience. Both off-campus and on-campus internships are available, and provide valuable experience with computers and information technology for many CS/CIS majors in a job setting.
The internships are in the form of courses which bring up to 12 credits. CSIT 300 is an Internship course that gives practical experience in job settings. To take this course a student has to work at an organization to strengthen certain academic components.
Our students recently interned at Media Arts, Campus Computing, ITS Service Center or for off-campus institutions such as NASA, Lockheed Martin, National Grid, Paychex Inc., Information Technology Management Directorate in Washington DC, Trade Safe Inc. (Copenhagen, Denmark), Human Rights Watch, M&T Bank, and DFT Phone Co..
Many local companies as Gerry Volunteer Fire Department, Healthy Community Alliance, Lind-Hart Mini Ship, MJK Studios, Otra Vez Vintage, Suburban Blend, ITS - Data Communications, Ultrapak, V3 Studios, WCA Home, Dunkirk Community Partnership, and others also accept interns during the academic year.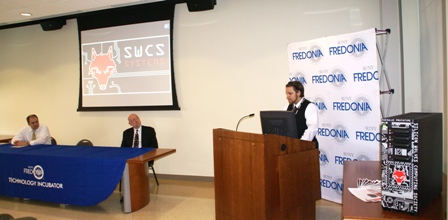 Click here to check the available internships at the Technology Incubator.
Every semester at least nine students are hired to proctor the Computer Science Labs. These students have to register for CSIT 305, a non-credit bearing course and show a satisfactory performance.
Many students work for the Learning Center and provide peer tutoring to junior students. These and many other opportunities across campus prepare students for the job markets.