Computer and Information Sciences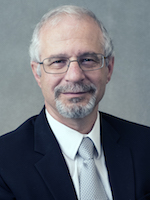 There is a saying that education is what remains after you forget everything you learned in school. This may especially apply to computer science. We believe our students are best prepared for the future by combining a study of the current state of computer science with an area of application, and embedding that within a well-rounded liberal arts education.
As a Fredonia computer science major, you'll select a program that suits you best. There are four options to prepare you for an assortment of career and academic goals. You can train for a job such as a database designer or administrator, or pursue a career in computer programming, leading to employment as a software engineer, systems analyst or project manager.
In addition, the student-run CS Club offers workshops which encourage students to learn more about the theories, mechanics and applications of computer science in the ever-expanding information technology industry.
Please don't hesitate to contact us with any questions. We hope you'll visit and let us help you start your career!
New Courses
Department Brochure