SUNY Fredonia alumnus receives prestigious Wolf Prize in Chemistry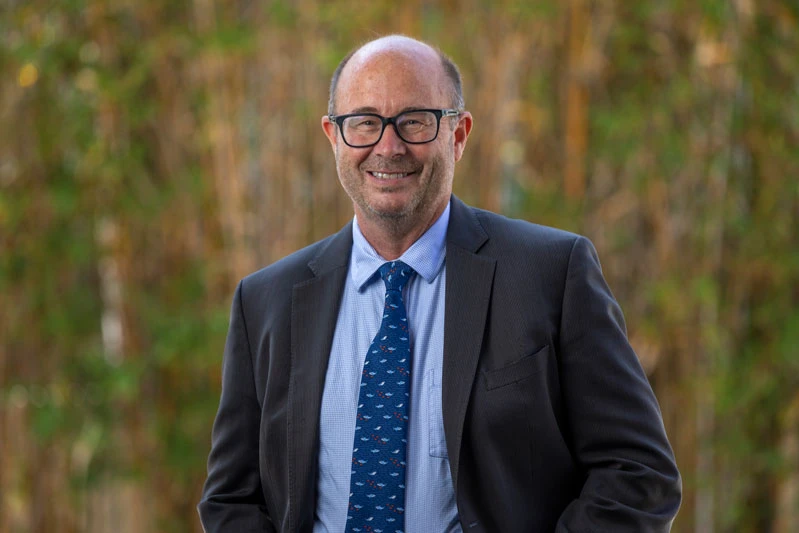 Dr. Jeffery W. Kelly, '82, is one of a trio of scientists awarded the 2023 Wolf Prize in Chemistry by the Wolf Foundation.
Sharing the award with Dr. Kelly are Drs. Chuan He of the University of Chicago and Hiroaki Suga of the University of Tokyo.
Dr. Kelly is the Lita Annenberg Hazen Professor of Chemistry at The Scripps Research Institute in La Jolla, Calif. After earning his B.S. in Chemistry at SUNY Fredonia, Dr. Kelly attended the University of North Carolina at Chapel Hill, receiving his Ph.D. in Organic Chemistry, and held a postdoctoral post at Rockefeller University.
Scripps, in its release, noted, "The honor recognizes Kelly's research developing therapeutic strategies that amend misfolded proteins that toxically aggregate in the body – a hallmark of many severe diseases, including Alzheimer's."
The Wolf Prize, as described on the foundation's website, "is awarded to outstanding scientists and artists from around the world [regardless of nationality, race, color, religion, general or political views] for achievements in the interest of humanity and friendly relations among people," and recipients are selected by juries of international professionals. The prize in each field consists of a certificate and monetary award of $100,000.
Kelly, the recipient of many awards and honors including the Outstanding Achievement Award from the Fredonia Alumni Association in 2000, received the 2022 Breakthrough Prize in Life Sciences from the Breakthrough Prize Foundation.