Tan co-author of book that examines early childhood investments in a globalized world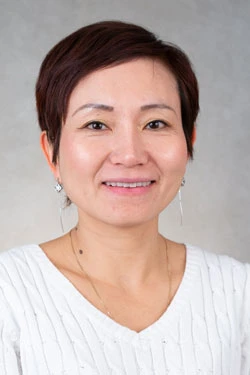 Associate Professor Guangyu Tan of the Department of Curriculum and Instruction in the College of Education is a co-author of "Investment in Early Childhood in a Globalized World: Policies, Practices and Parental Philosophies in China, India and the United States," recently published by Palgrave MacMillan.
The book compares early childhood educational policies and procedures in these three countries and features insight gathered from original interview and survey data on parents' perceptions of various factors, such as globalization, that influence education.
How beliefs, parents' perspectives and practices with regard to child-rearing and the education of young children have both changed and remained the same in response to globalization forces are examined.
Recommendations for the reallocation of resources to better ensure high quality early education, while emphasizing the importance of child-friendly classroom environments and prioritizing play within them, are also presented in the book.
Two faculty members from the City College of New York – Dr. Amita Gupta, a professor of Early Childhood Education, and Dr. Gay Wilgus an associate professor of Early Childhood Education – were co-authors.