ZubAir founder Zubairi to speak at incubator client showcase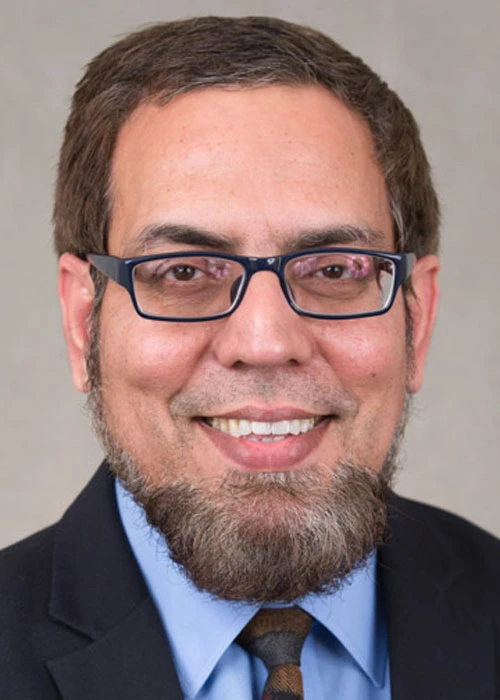 SUNY Distinguished Professor Junaid Zubairi, CEO of ZubAir and a faculty member in the Department of Computer and Information Sciences, will discuss his journey as an entrepreneur at the client showcase to be held at the Fredonia Technology Incubator on Monday, Oct. 3.
The noon program will be at the incubator at 214 Central Ave., Dunkirk.
Dr. Zubairi will also discuss his patented Flight Data Tracker software and its potential applications.
"ZubAir LLC is a company formed right here at the incubator," said Incubator Director Chuck Cornell. "I'm looking forward to hearing Dr. Zubairi discuss his entrepreneurial journey."
Reservations for the event, which is free and open to the public, can be placed online. The link can also be located on the incubator website and social media pages. For additional information, contact the incubator at 716-680-6009 or email.
Zubairi is the founder of ZubAir LLC, a software development startup with a U.S. Patent for its flight data tracker system, which supplements the black box and improves safety and performance of aircrafts. He is a client of the incubator and recently completed the National Science Foundation Innovation Corps Program.
The incubator, an economic development program of SUNY Fredonia, works with external partners to promote economic growth by supporting entrepreneurship and development of new, innovative companies into successful business ventures. The incubator provides administrative and business services, mentoring, networking, professional consulting, education opportunities such as workshops, access to capital and work ready space.
For more information about incubator visit their website, find them on Twitter @Tech_Incubator, or on Instagram @fredtechincbtr. Recordings of previous professional workshops are also available online on YouTube.