Fredonia Technology Incubator hosts Franco Sama for Entrepreneurial Art Seminar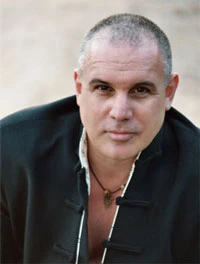 The Fredonia Technology Incubator will host Franco Sama, an independent feature film producer and public speaker, for its Entrepreneurial Art Seminar on Wednesday, April 5.
Aspiring filmmakers will be able to learn about creating a realistic pathway to acquiring financing or distribution for a film project.
The seminar with Mr. Sama will begin at 5:30 p.m. and last until 7 p.m. at the incubator at 214 Central Ave., Dunkirk, NY, 14048. The event is free and open to the public. Seating is limited and registration is required. Refreshments will be served.
For more information and to register for the Entrepreneurial Art Seminar with Sama, contact the FTI at 716-680-6009, email or visit the website.
Sama is known for his production of over 20 independent films, such as "Guns, Girls, and Gambling," which starred Gary Oldman, Christian Slater, and Dane Cook; "Black Limousine," which starred David Arquette and Vivica Fox; "The Penitent Man," which starred Lance Henriksen, and many more.
Sama will provide an overview of the financing process for independent filmmakers by providing them with clear explanations of available financing and distribution options in this seminar. It will help directors, producers, and writers to develop their own approach to getting their projects off the ground. Topics such as finding investors, mitigating risk, understanding tax incentives, product placement, and many more will be covered in this seminar.
"I had been searching for the right person to train me in pre-production - the nitty-gritty," said with incubator client and Fredonia faculty member Ted Sharon, owner of Venture Productions. "I first heard Franco when he was a guest on a widely broadcast teleconference. His no-nonsense style and knowledge of pre-production were refreshing and inspiring." Sama is working with Ted Sharon on the development of several feature length scripts.
Franco will have additional events Thursday April 6, at 1 p.m. in the Horizon Room in the Williams Center on the Fredonia campus and a private session Friday April 7 at 9 a.m. at the Incubator. To register for these two events, please contact Mr. Sharon at edwardbsharon@gmail.com.
The mission of the Fredonia Technology Incubator (FTI) is to promote economic growth in Western New York by supporting entrepreneurship and the development of new, innovative companies into successful business ventures. The incubator is house within Fredonia's Division of Engagement and Economic Development (EED), established in 2013 to facilitate and support university-community collaborations that enhance the intellectual, cultural, artistic and economic vibrancy of the region.
.