Heather Han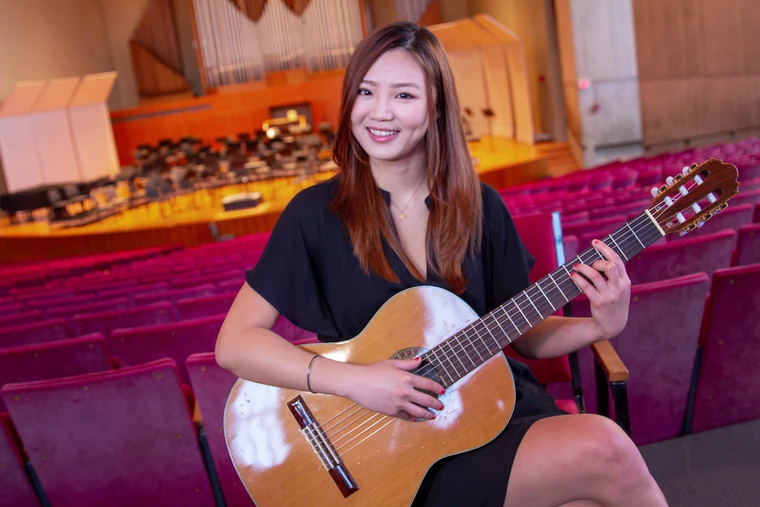 Heather is a Psychology major, a member of the Psi Chi Honor Society, and has participated in internships and independent study at Fredonia.
"Psychology professors have led me in the right direction to pursue a dual degree in psychology and music therapy. I was able to gain diverse skills and experiences in the psychology department. I gained leadership skills by being the vice president of Psi Chi, campus representative of APSSC, and student representative of both OSCAR and Recruitment Committee for Psychology Department. I was granted opportunities to be an intern at the Campus and Community Children's Center and to serve as a student mentor for the incoming psychology students.
By doing an independent study under Dr. Croxton, I had a chance to get hands on experience of conducting a social psychology research. Fredonia also offers a variety of psychology classes, and the classes have prepared me for graduate school and beyond.
What I love most about Fredonia is the welcoming attitudes of the faculty. Professors leave their doors open for the students to come in and receive academic help or just to chat about career options and more. They also helped me to find scholarships and wrote exceptional recommendation letters for me. I have received a significant amount of help from all the faculty members, and I am glad I chose Fredonia."