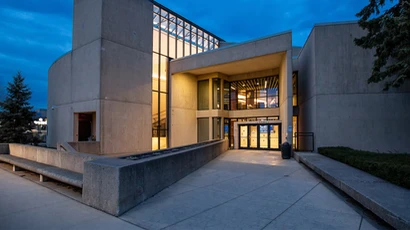 Office of Student Conduct
Mission
The State University of New York at Fredonia strives to be a civil, responsible, and just community. The Office of Student Conduct maintains the belief that all students should work together to create an environment of civility towards all. The interest of the Office of Student Conduct is to ensure mutual respect among the student population and to adjudicate cases and educate students who are charged with violations of the Students Rights and Responsibilities (Code of Conduct).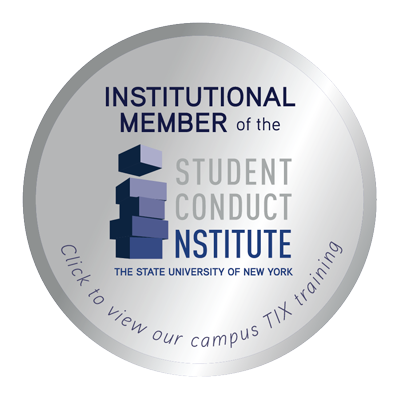 Fredonia strives to be...
An Educational Community sharing academic goals, with students, faculty, and staff working together to strengthen teaching and learning;
An Ethical Community reflecting honesty, integrity, and fairness in both academic and extracurricular pursuits;
An Open Community welcoming new ideas and protecting freedom of thought, belief, and expression;
A Safe Community respecting each others' rights, personal safety, privacy, and property;
A Civil Community expressing disagreements in rational and non-threatening ways and treating all individuals with consideration, decency, and respect;
A Responsible Community accepting obligations under clearly articulated principles designed to support the common good;
A Just Community seeking to resolve conflict and violations of conduct standards fairly and equitably;
A Healthy Community respecting and promoting physical and emotional wellness and avoiding alcohol and drug abuse;
A Diverse Community celebrating diversity and learning from differences;
A Socially Conscious Community seeking to contribute to the betterment of society through service;
A Watchful Community remaining alert and taking steps to eliminate threats posed by hatred, intolerance, racism, sexism, ageism, and other injustices.
Adapted from Ernest L. Boyer's, Report on Campus Life, The Carnegie Foundation 1990, the Fredonia Challenge 1995 and from the SUNY Potsdam Pledge 2001. Endorsed by the Fredonia Student Association, the Task Force on Academic Integrity, the Student Affairs Committee and the University Senate in May 2002.