Marion Art Gallery Current Exhibition
Living with Art: Selections from the Frederic P. Norton Collection, March 6 through April 11, 2021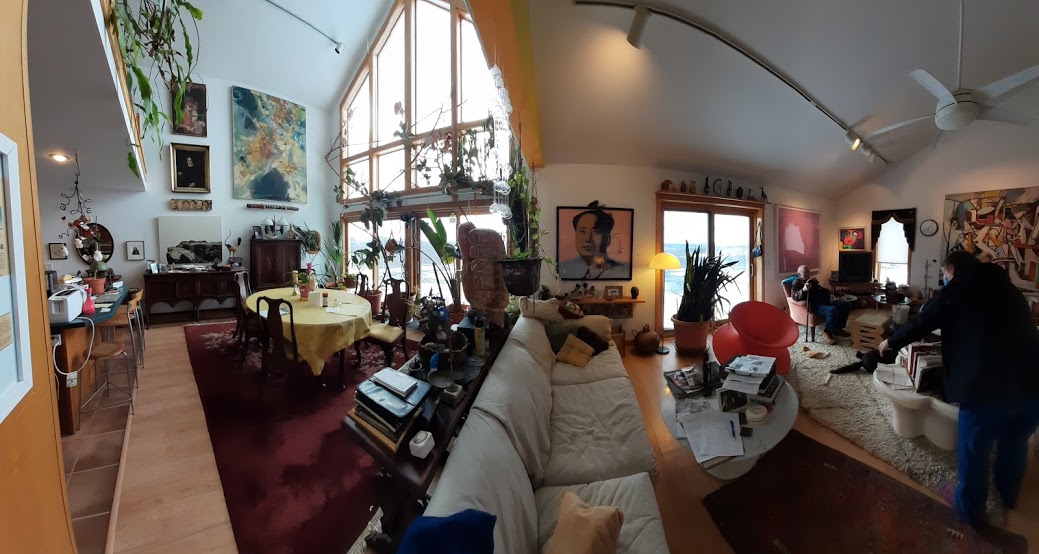 This exhibition features an eclectic mix of artwork—traditional masks, Japanese prints, sculpture, photography, paintings, etchings, drawings, and furniture—from the private collection of Chautauqua County resident Nick Norton. 
Artists represented in Living with Art include: Julie Becker, Harvey Breverman, Charles Burchfield, Wendell Castle, Lynn Chadwick, Virginia Cuthbert , Willem de Kooning, Dennis Dorogi, Frank Gehry, Robert Goodnough, Rachel Harrison, Thomas Heatherwick, William Kent, Käthe Kollwitz, Ohara Koson, Niko Kralj, Leroy Lamis, Manolo, Cameron Martin, Isamu Noguchi, John Pfahl, Robert Rauschenberg, Rembrandt, Larry Rivers, Eero Saarinen, John Singer Sargent, Philippe Starck, Niwako Tanami, Walasse Ting, Andy Warhol, and Mikio Watanabe
A graduate of Dartmouth College and Yale Law School, Nick Norton practiced law in Buffalo until 2005. He then spent the next twelve years serving his community as the Arkwright Town Supervisor. Norton caught the collecting bug from his father F. Paul Norton and bought his first artwork, a Miró print, in 1956. 
Visit campus any time to view In Sight / On Site outdoor sculptures
The most recent installation, two sculptures titled Stockpile by Brooklyn-based artist Rainy Lehrman, is located between Maytum and Mason Halls. The Carnahan Jackson Humanities Fund of the Fredonia College Foundation provided funding for this project.
Interested in learning more? Check out these outdoor sculpture images, descriptions, and locations by following the campus map.