Marion Art Gallery Current Exhibition
Mis/Communication: Language and Power in Contemporary Art
Curated by Amy Kahng, a SUNY Stony Brook PhD student in Art History and Criticism, Mis/Communication explores the power of language in a cultural context through video, sculpture, drawing, performance, and interactive media.

Fourteen contemporary artists examine issues such as the global predominance of English, the colonial domination of European languages, and the societal tendency to censure other languages, dialects and linguistic practices.

Group tours are available both during and after gallery hours. Contact gallery director Barbara Racker at 716.673.4897 or barbara.racker@fredonia.edu to make an appointment.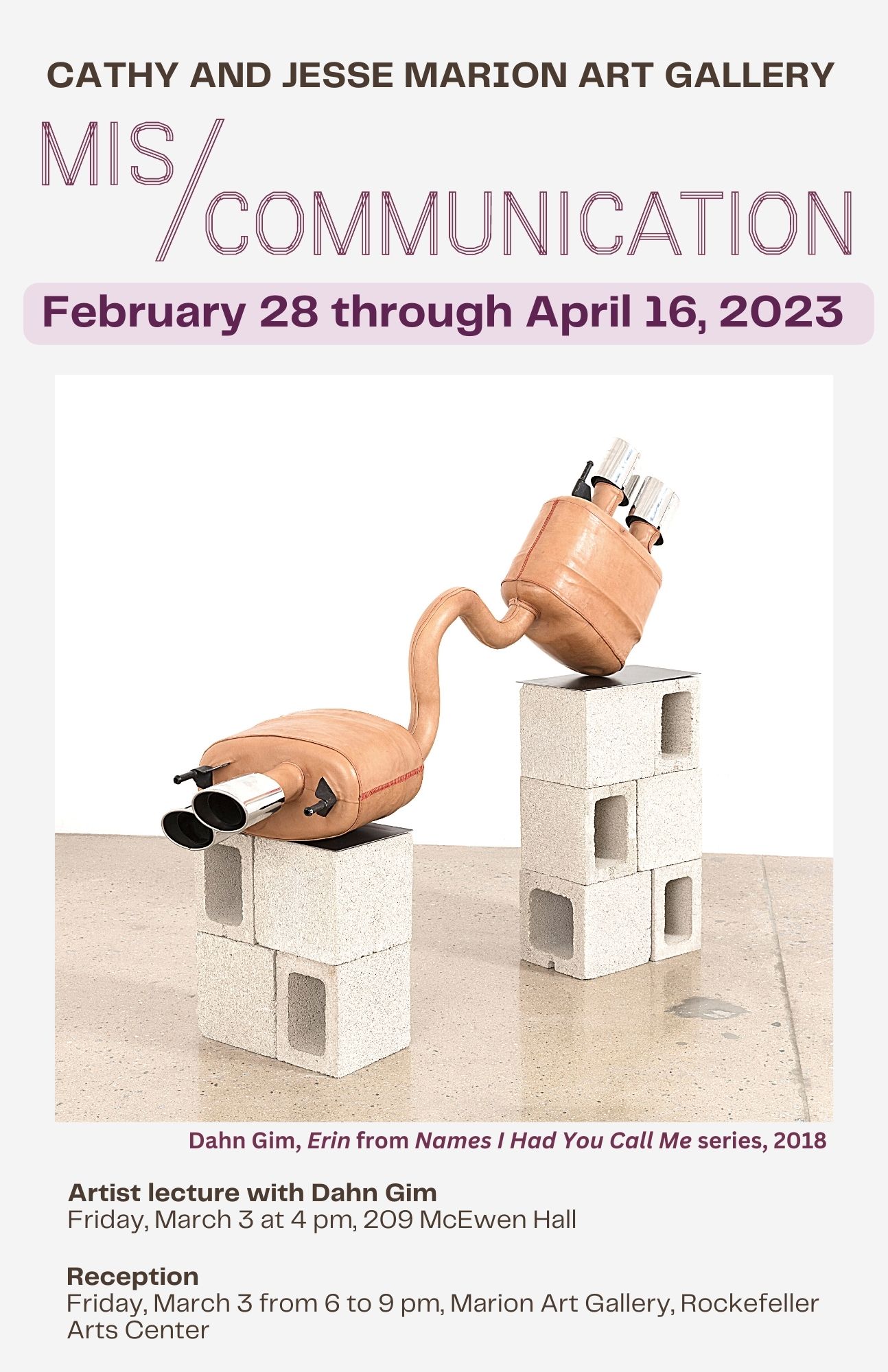 Past exhibition catalogs are available, year-round and free of charge, in the Marion Art Gallery lobby at Rockefeller Arts Center. They are also available online by using the links on the Past Exhibitions page. Most catalogs, including the three below, were designed by Jason Dilworth.