Marion Art Gallery Current Exhibition
To See Inside: Examining Prison Architecture
This exhibit collectively reflects on the places and spaces of the United States prison system and its impact on the people confined within it. Included in the exhibition is artwork by eighteen inmates affiliated with the University of Denver Prison Arts Initiative.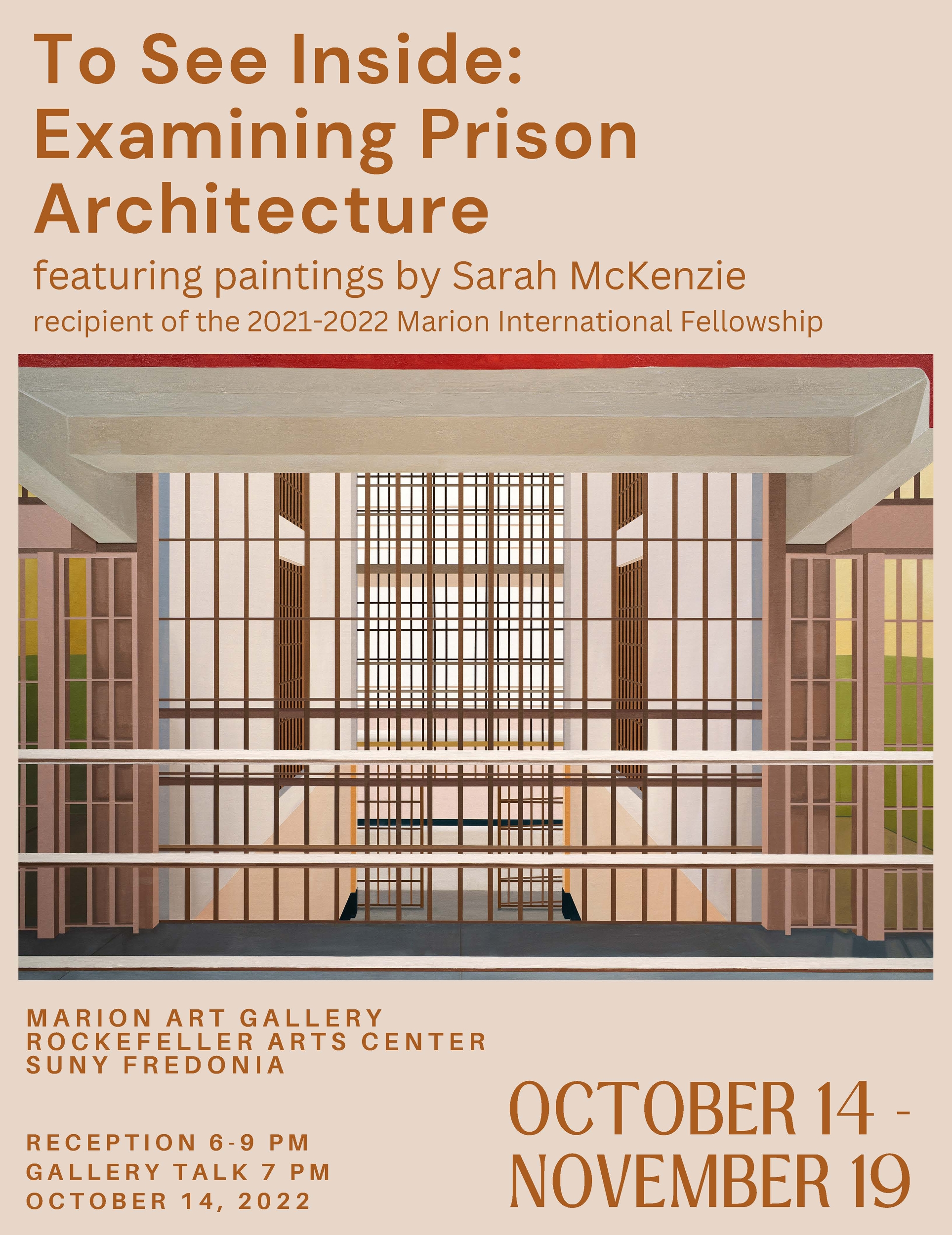 The exhibition and reception are free and open to the public. To schedule a group tour contact Barbara Racker, Director, Marion Art Gallery at barbara.racker@fredonia.edu or call 716.673.4897.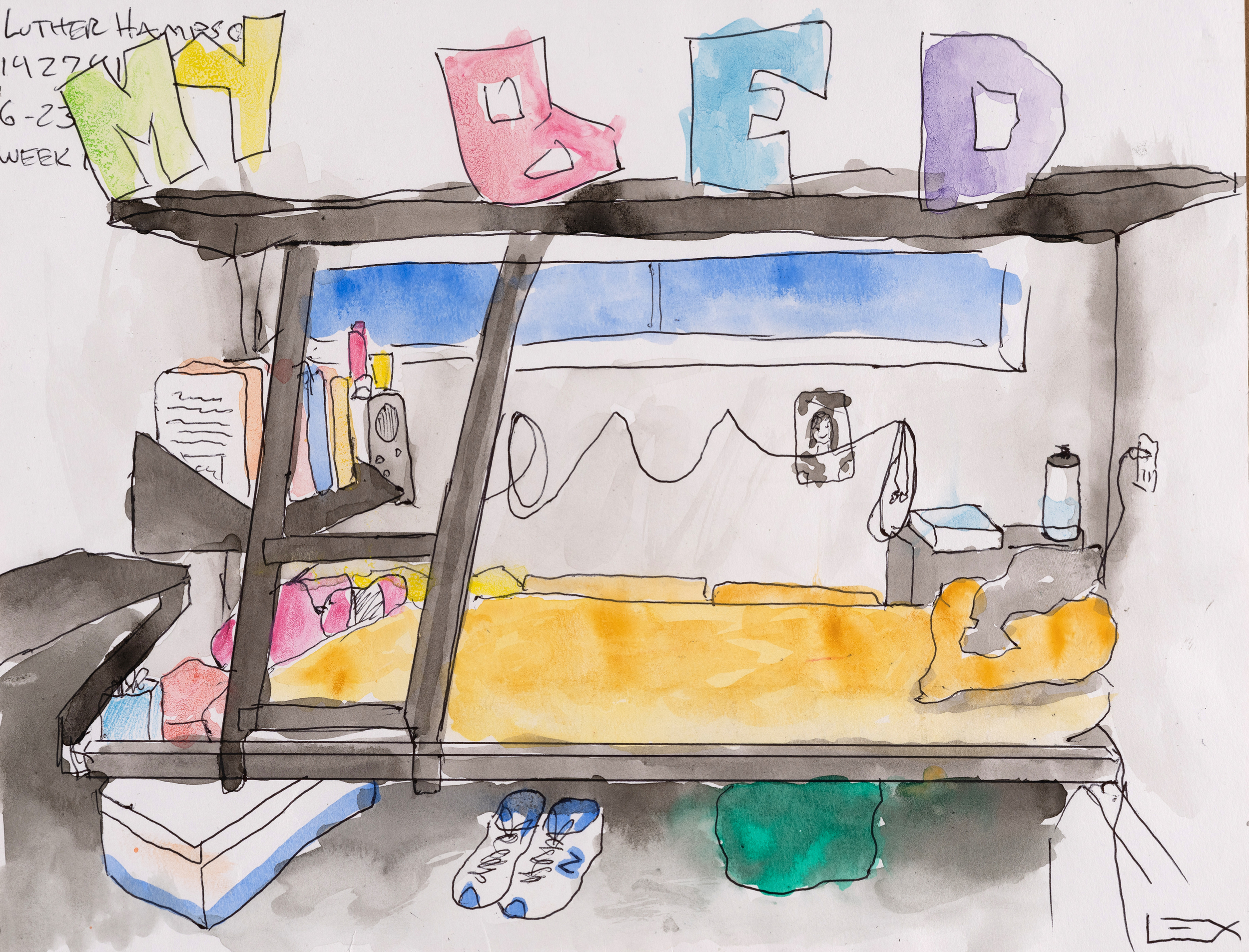 Luther Hampson My Bed, 2021, Watercolor and ink on paper
Past exhibition catalogs are available, year-round and free of charge, in the Marion Art Gallery lobby at Rockefeller Arts Center.