Cathy & Jesse Marion Art Gallery Exhibition Schedule
Fall 2020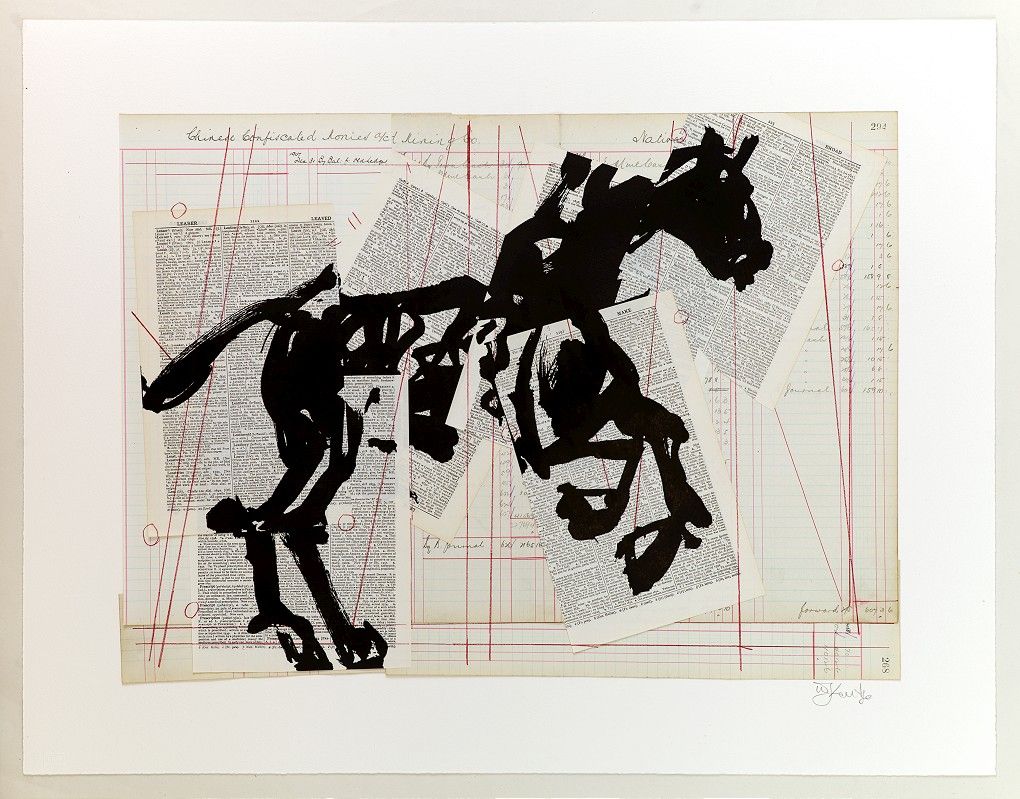 William Kentridge: Universal Archive
August 18 through October 11, 2020
In this expanding series, renowned South African artist, William Kentridge revisits familiar iconography. Kentridge collaborated with master printer Jillian Ross and her team at David Krut Workshop in Johannesburg to meticulously translate ink sketches into linocut prints. The images are printed on 1950s dictionary and encyclopedia pages. They shift from identifiable subject matter to deconstructed images of abstract marks to suggest skepticism about the creative process and knowledge construction.
William Kentridge: Universal Archive is organized for tour by the Gund Gallery at Kenyon College and is made possible, in part, by contributions from Alva Greenberg '74, the Gund Gallery Board of Directors and Ohio Arts Council. Funding for the exhibition at the Marion Art Gallery is provided by the Cathy and Jesse Marion Endowment Fund of the Fredonia College Foundation, as well as Friends of Rockefeller Arts Center.
To view then entire Universal Archive series and learn more about the printmaking process and collaborating with William Kentridge, go to:
https://davidkrutprojects.com/artists/18059/william-kentridge
then click Artworks and The Universal Archive.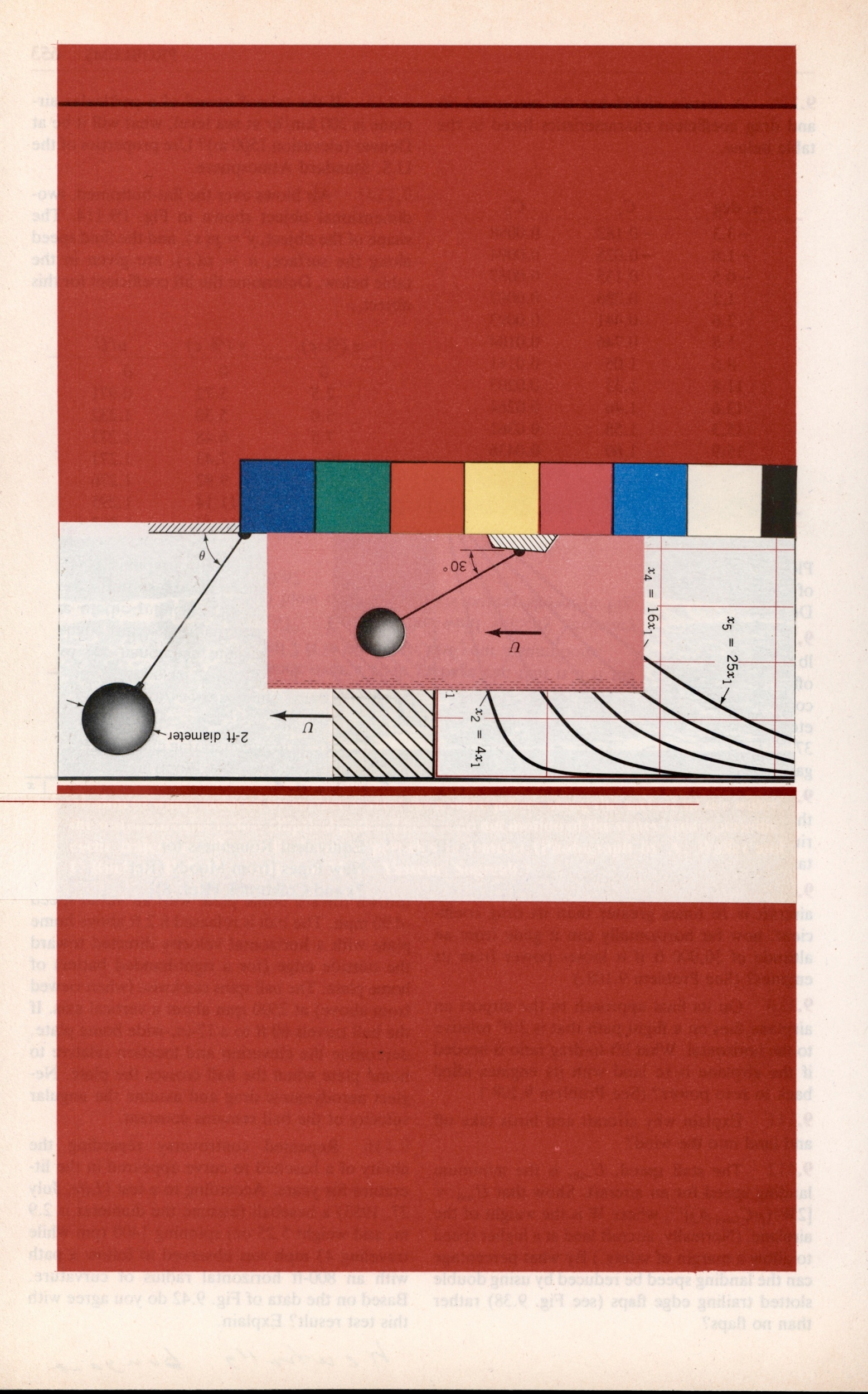 Teresa Booth Brown: The Neo-Quietism Project
October 17 through November 20, 2020
Teresa Booth Brown describes her artwork as "an idea of order achieved through contemplation" and the Neo-Quietism Project as an exploration of the meditative and restorative potential found in the experience of looking at and making abstract art. The exhibition includes oil and collage paintings, and works on paper. Brown is the recipient of the 2019 Marion International Fellowship for the Visual and Performing Arts.
To view all prints in the exhibition click here
Spring 2021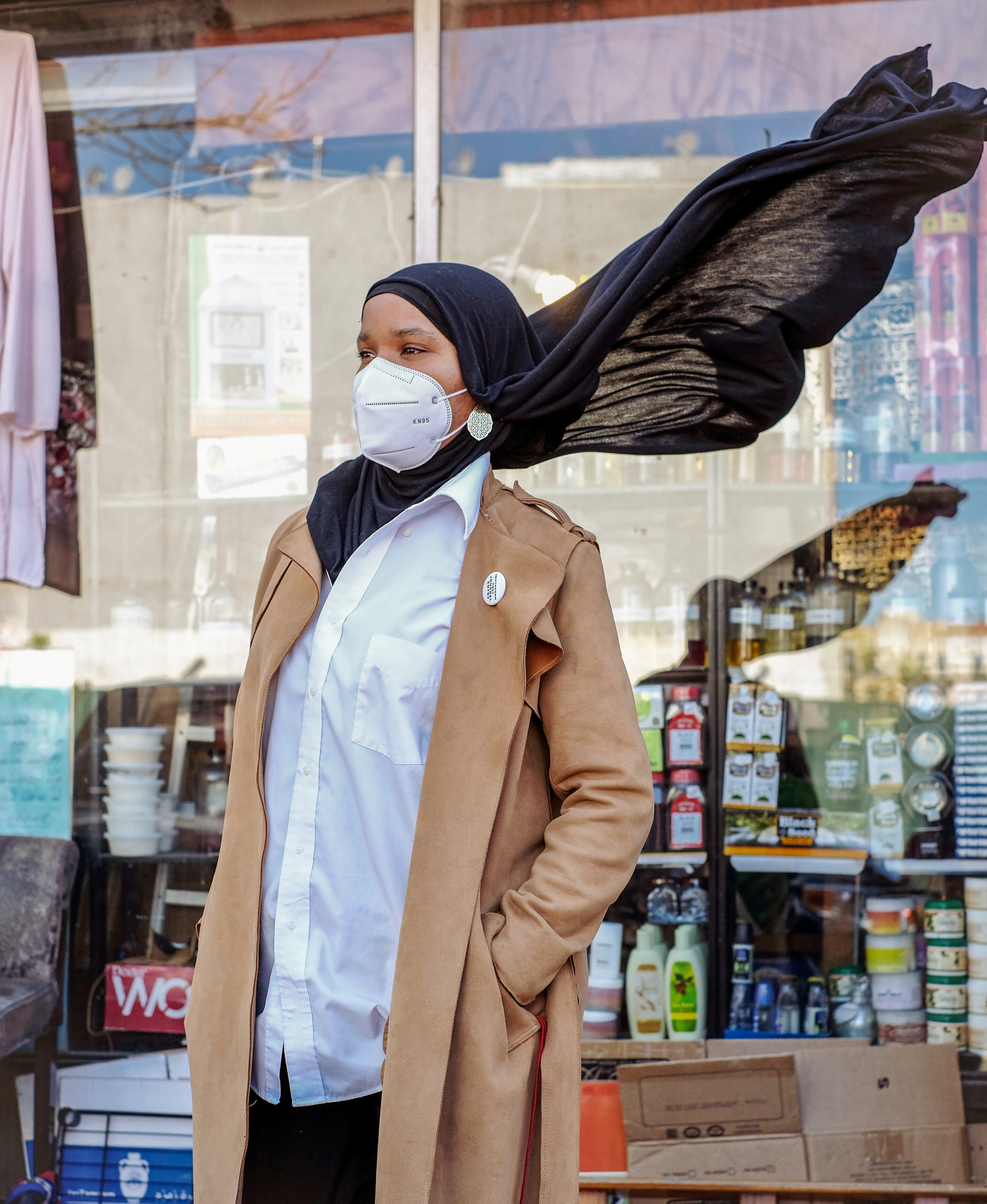 Laylah Amatullah Barrayn, Maajeida, 2020
Dos Mundos: (Re)constructing Narratives
January 19 through February 28, 2021
Dos Mundos  features 36 photographs and 12 artists that center stories at the fringe of public attention: hidden sanctuaries, subcultures, painful identities, far-away homes, spirituality, transcendence, brken promises, and all too easily ignored social ecologies. Participating artists are: Damarys Alvarez, Laylah Amatullah Barrayn, Tau Battice, Cinthya Santos Briones, Yu-Chen Chiu, Anthony Hamboussi, Daesha Harris, Erika Morillo, Danny Peralta, Antonio Pulgarin, Roger Richardson, and Aaron Turner.
This exhibition is organized for tour by En Foco, Inc., a non-profit organization that supports contemporary, primarily US-based, photographers of African, Asian, Latino, Native American, and Pacific Islander heritage. En Foco is supported in part with public funds from the New York City Department of Cultural Affairs in partnership with the City Council, New York State Council on the Arts with the support of Governor Andrew M. Cuomo and the New York State Legislature, and The Andrew Freedman Home. Generous support for the exhibition Dos Mundos: (Re)Constructing Naratives is provided by: National Endowment for the Arts, BronxCare Health System, The Joy of Giving Sonething Inc., Floyd Lattin & Ward Mintz Fund, Aguado-Pavlick Arts Fund, Sonia L. Lopez, and Margaret Stokes.
To read more about Dos Mundos, explore the exhibition catalog, or hear from the curators and participating artists, go to:
https://enfoco.org/dos-mundos-2020-2/#foogallery-6788/i:1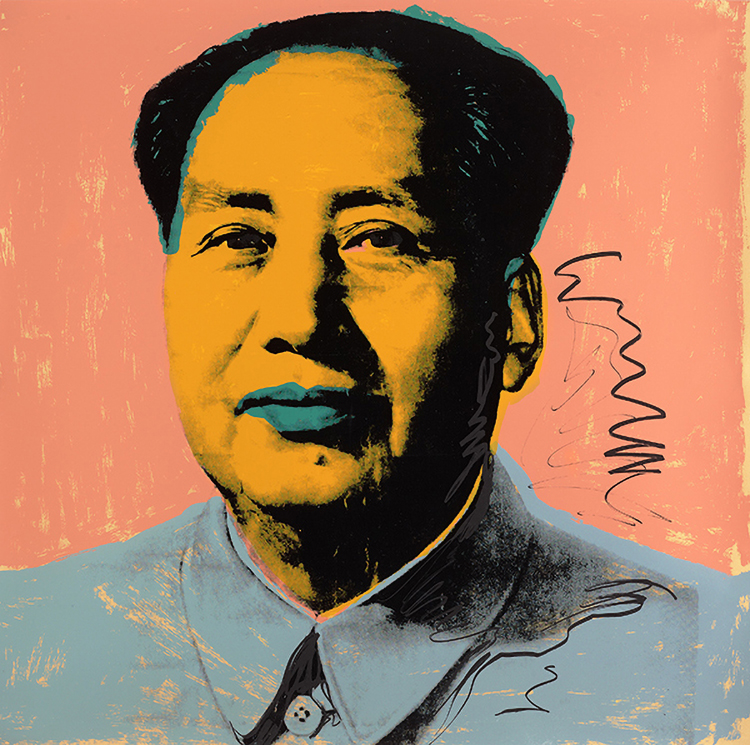 Andy Warhol (American, 1928-1987), Mao, 1972, screenprint
Living with Art: Selections from the Frederic P. "Nick" Norton Collection
March 5 through April 11, 2021
Former Arkwright Town Supervisor and attorney Nick Norton caught the collecting bug from his father F. Paul Norton. Together they amassed a major collection of prints which make up the Norton Family Print Collection at the Albright Knox Art Gallery. This exhibition features an eclectic mix of Eastern and Western art, from traditional masks to modern furniture and contemporary photographs, that Nick Norton lives with and has cherished for decades.