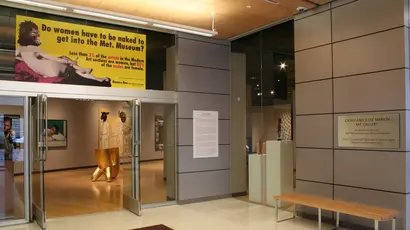 Cathy & Jesse Marion Art Gallery Exhibition Schedule
Fall 2023
Not Gay
August 29 through November 12, 2023
Reception: Friday, September 8, 6 to 9 pm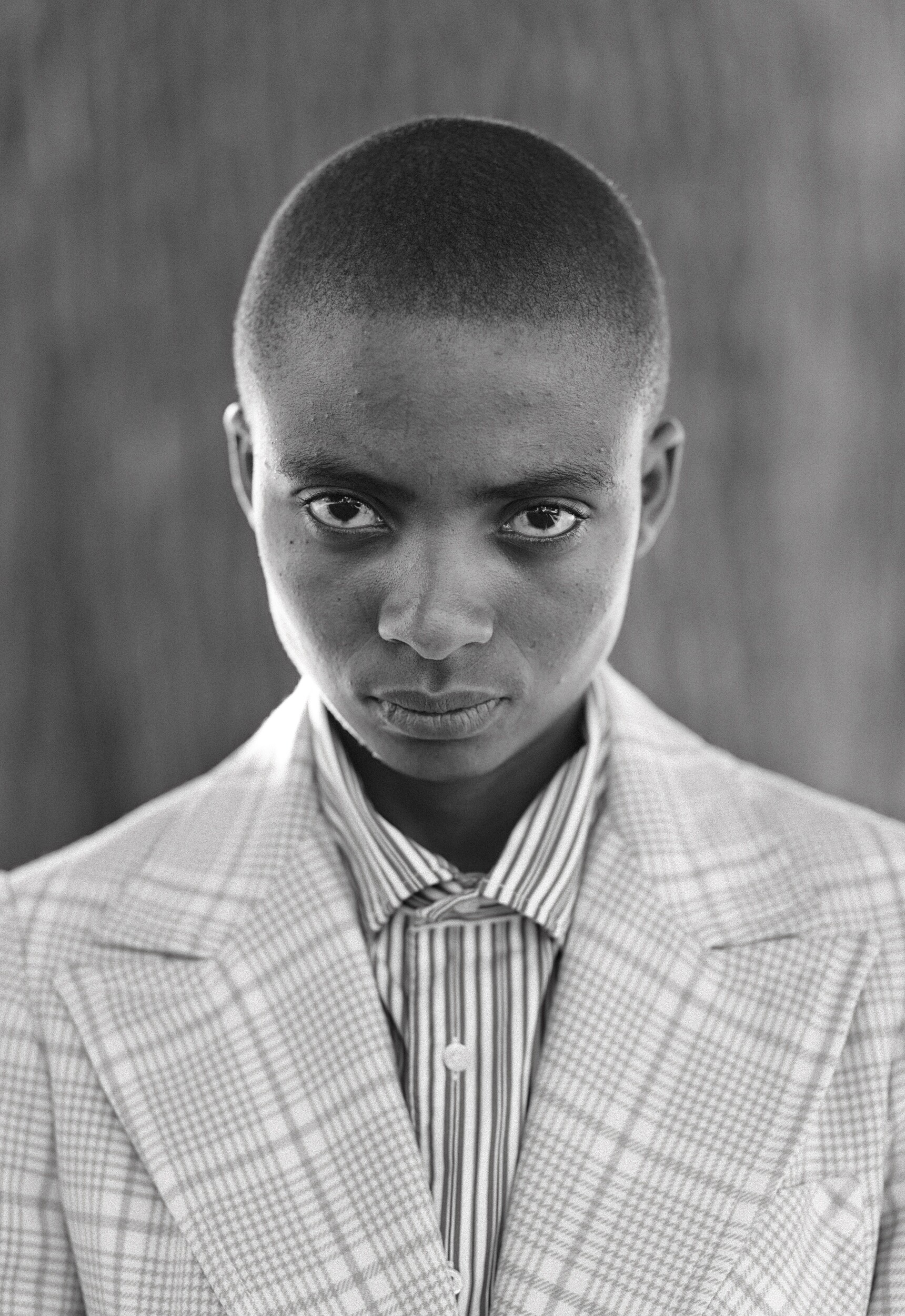 Curated by Jonathan David Katz and Ryan Patrick Krueger, Not Gay charts the current energy and vitality of trans identifications across a range of art works stretching from the immediate post-World War II period to the present day. The exhibition includes black & white and color photography, film, and video by twenty emerging to preeminent artists: Kenneth Anger, Laura Aguilar, Amos Badertscher, Sophie Barbasch, Maxine Brackbill, Samantha Box, Shia Conlon, David De Lira, John Edmonds, Devin Fenimore, Clifford Prince King, Emily Lucid, Zanele Muholi, Rory Mulligan, B. Proud, June T. Sanders, Paul Mpagi Sepuya, Del LaGrace Volcano, and Ajamu X.
Lenders to the exhibition are Light Work in Syracuse, a private collector, Maxine Brackbill, Shia Conlon, Emily Lucid, B. Proud, and June Sanders. The exhibition is supported by the Fredonia Collection Foundation's Carnahan Jackson Humanities Fund and the Cathy and Jesse Marion Endowment, as well as Friends of Rockefeller Arts Center. 
Click here to view the exhibition catalog.
---
Senior Show
December 1 through 10, 2023
Reception: Friday, December 1, 6 to 9 pm
Regan Haran, Casey Kocher, Charlotte Mahaffy, Aubre Robinson, Emily Rodriguez, Quinn Spook, Claire Szathmary, and Elizabeth Thida Htway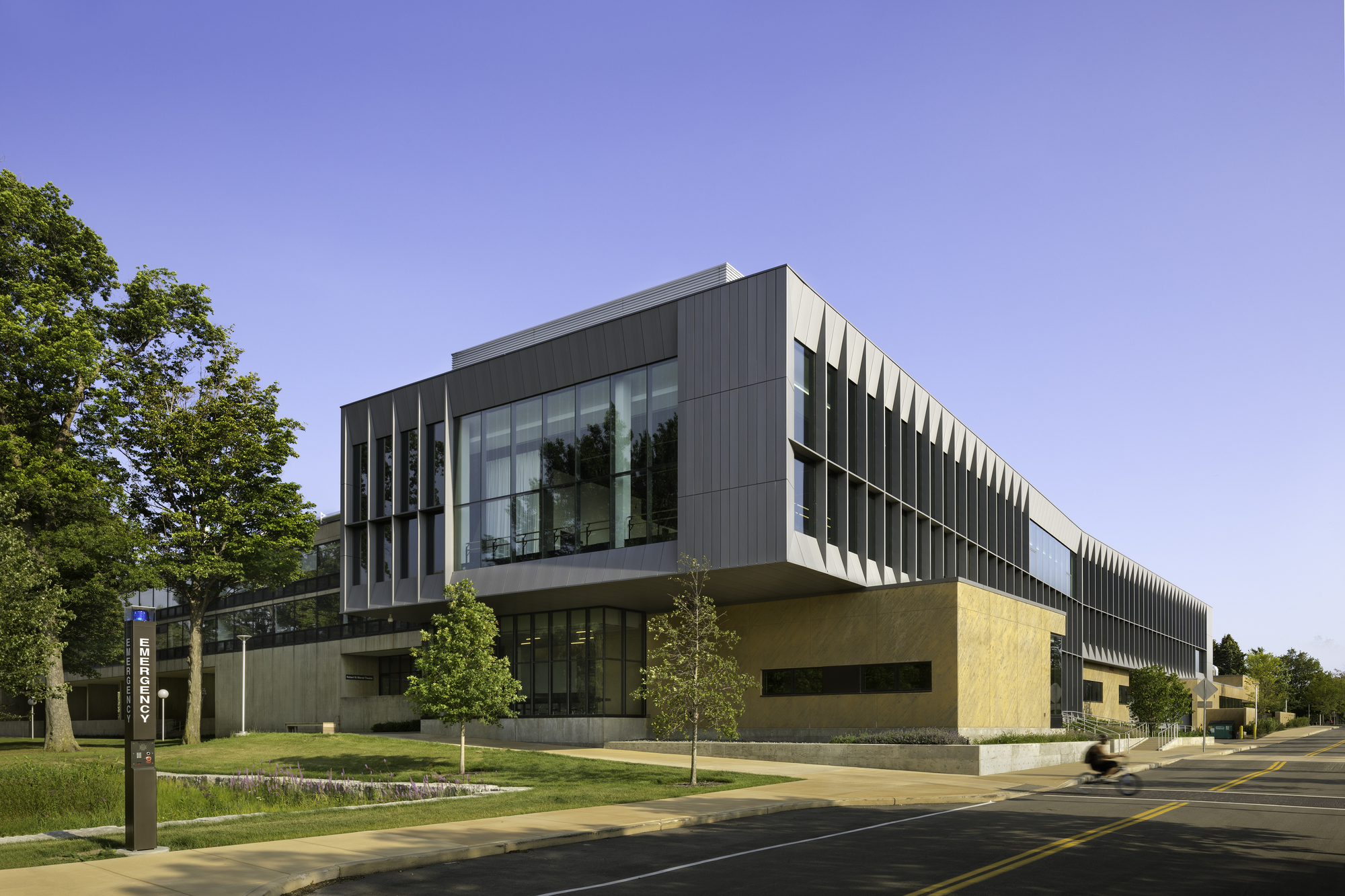 Spring 2024
IS ANYTHING THE MATTER
Drawings by Laylah Ali
January 23 through April 14, 2024
Reception: Friday, January 26, 6 to 9 pm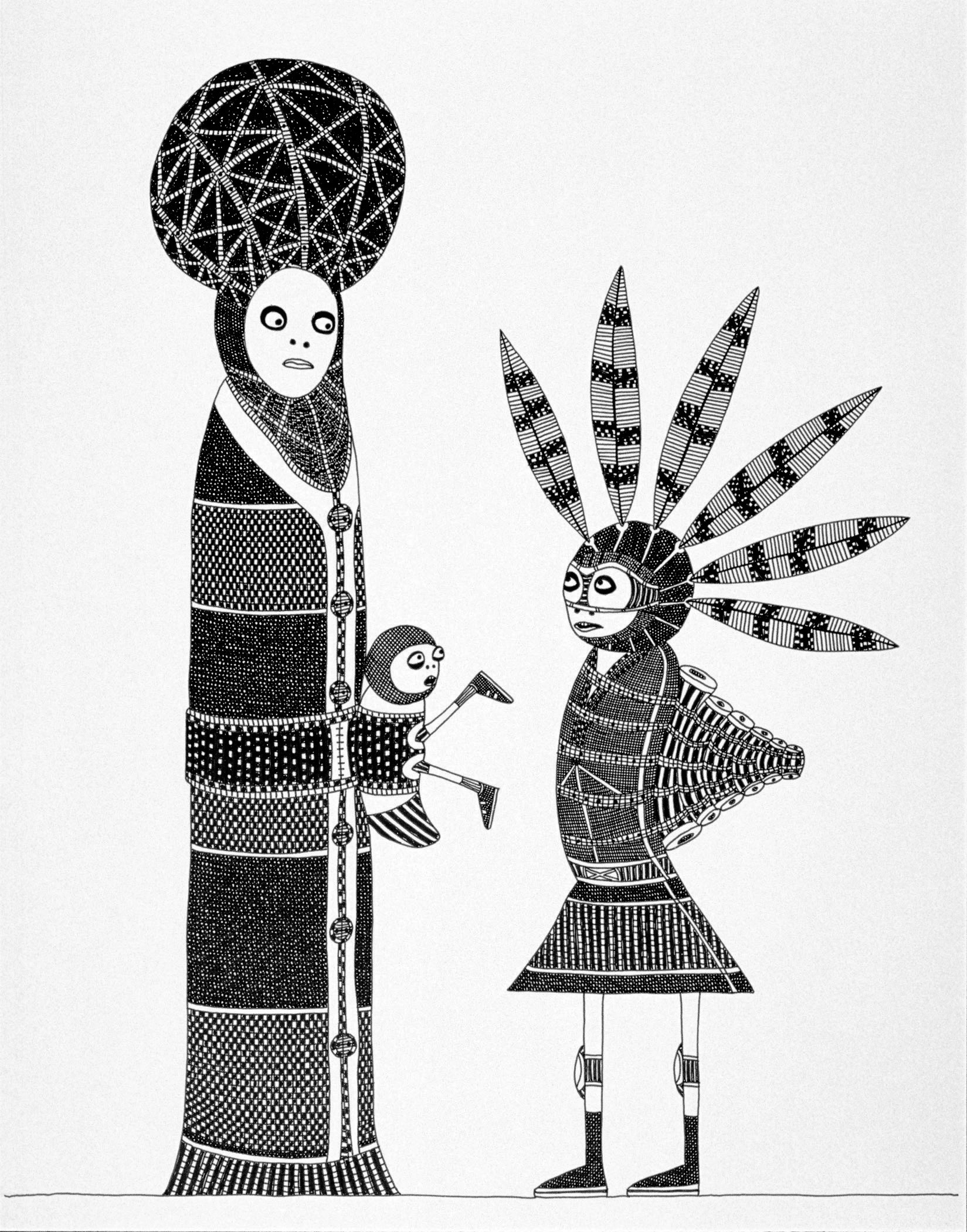 IS ANYTHING THE MATTER highlights the drawing practice of artist Laylah Ali, best known for her gouache on paper paintings in which ambiguous race and gender relations and power dynamics are depicted with graphic clarity. Ali, who has stated that "drawing is the core of what I do" has, over three decades, created a wide range of expressive, topical drawings, including amongst her many series and approaches: the Typology series, which are intentionally drained of color but rich in precise patterning; the Studies series, colorful figurative drawings executed on the back of wedding invitations; and Note drawings, poetic lists that chart the artist's reckoning with her daily encounters and stimuli.
This exhibition will excerpt from different periods of Ali's career, showing drawings from the 1990s up until the present. Included in the exhibit will be selections from her earliest drawing series, Self-Portraits with Nat Turner's Vision (1993-1994). Though the drawings range in format, they share a continuing theme in Ali's oeuvre: her ongoing interest in "the amalgam of race, power, gendering, ambition, human frailty, murky politics, and the other complex combinations that we so often treat as separate entities."
---
Senior Show
April 19 through May 9,  2024
Reception: Friday, April 19, 6 to 9 pm