Cathy & Jesse Marion Art Gallery Exhibition and Lecture Schedule
Cathy and Jesse Marion Art Gallery
Summer 2020
Outdoor Sculpture Scavenger Hunt
Looking for a reason to go outside and enjoy the warmer weather? SUNY Fredonia's Marion Art Gallery invites you to participate in an Outdoor Sculpture Scavenger Hunt! Fredonia's campus is host to fourteen centrally located outdoor sculpture installations and we challenge you to find and identify them all.
Stop by Maytum Hall to pick up a map and clue sheet from the lobby. Don't forget to bring a pen or pencil! Once you've completed your scavenger hunt, return the map to the Outdoor Sculpture Scavenger Hunt dropbox in Maytum Hall to be entered for a prize giveaway! Maytum Hall is open from 9 am - 4 pm Monday through Friday.
Want to print your own information and map? Downloadable PDFs (in English and Spanish) are also available here.
While you're out there, take a photo and tag us @marionartgallery on Facebook or #marionartgallery on Instagram!
Maytum Hall is located on Symphony Circle off Central Avenue in Fredonia. It's a tall, semi-circular concrete building across from the iconic clock tower.

Ex Libris: Emily Mae Smith
Through July 31, 2020
By appointment, call Barbara Racker at 607-283-1436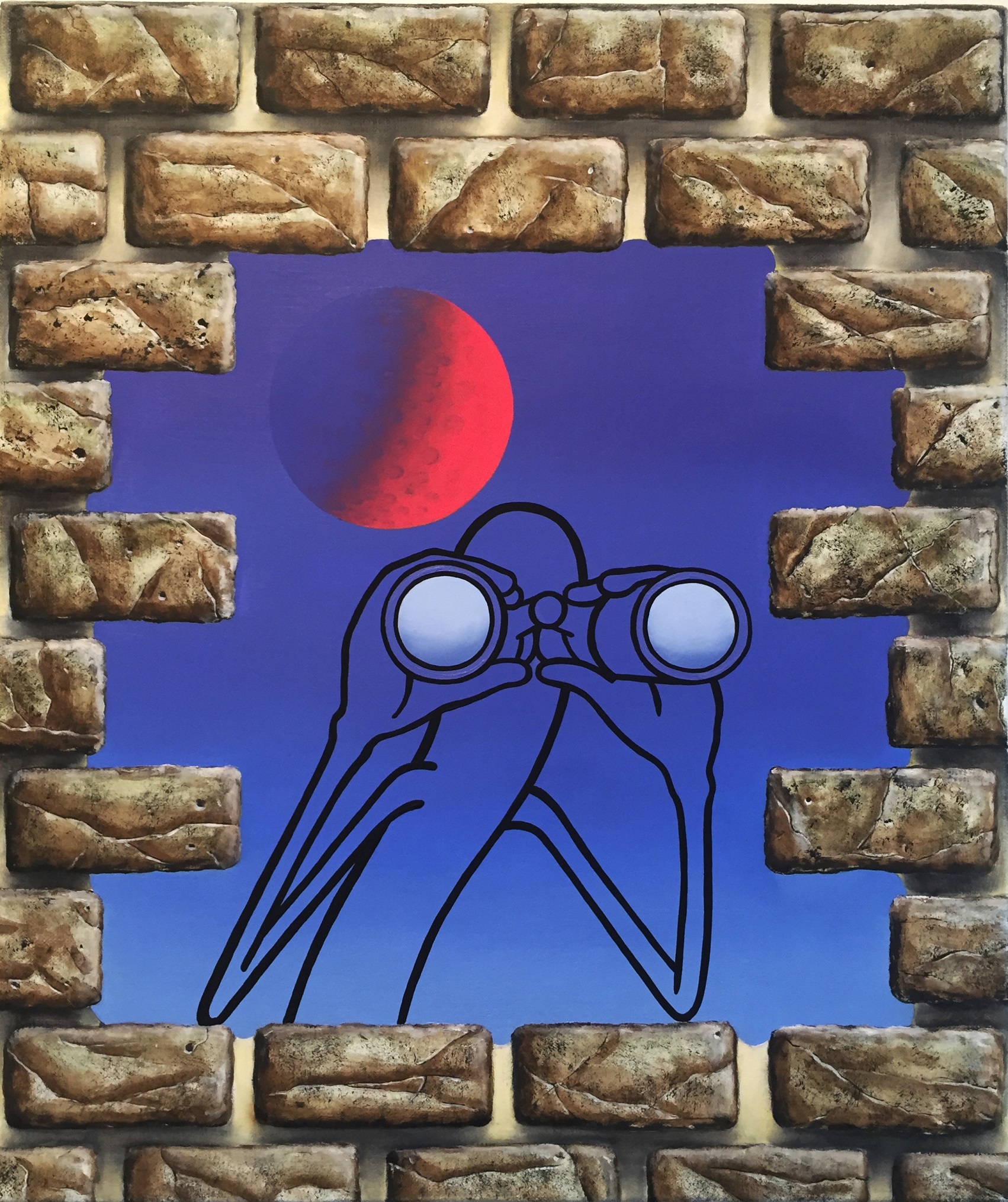 Paintings, prints and drawings, including some of the first conceptions of
Emily Mae Smith's now iconic Broom character, from 17 private collections.