Cathy & Jesse Marion Art Gallery Exhibition and Lecture Schedule
Cathy and Jesse Marion Art Gallery
Visiting Artist Program lectures take place in McEwen Hall, Room 209. Exhibition receptions are held in the lobby of Marion Art Gallery, Rockefeller Arts Center. For a complete list of 2019/2020 lectures and reception click here
All programs are free and open to the public. For more information or to schedule a group tour contact Barbara Räcker, Director, Marion Art Gallery at barbara.racker@fredonia.edu or 716-673-4897. Gallery hours are: Tuesday through Thursday, noon to 4 pm; Friday and Saturday, noon to 6 pm; Sunday, noon to 4 pm. The gallery is closed Mondays and major holidays.
Exhibitions are made possible by the Fredonia College Foundation's Cathy and Jesse Marion Endowment Fund.
Fall 2019
Martha Colburn: Imagined Histories
September 3 through November 22, 2019
Reception: Friday, October 18, 6 to 9 pm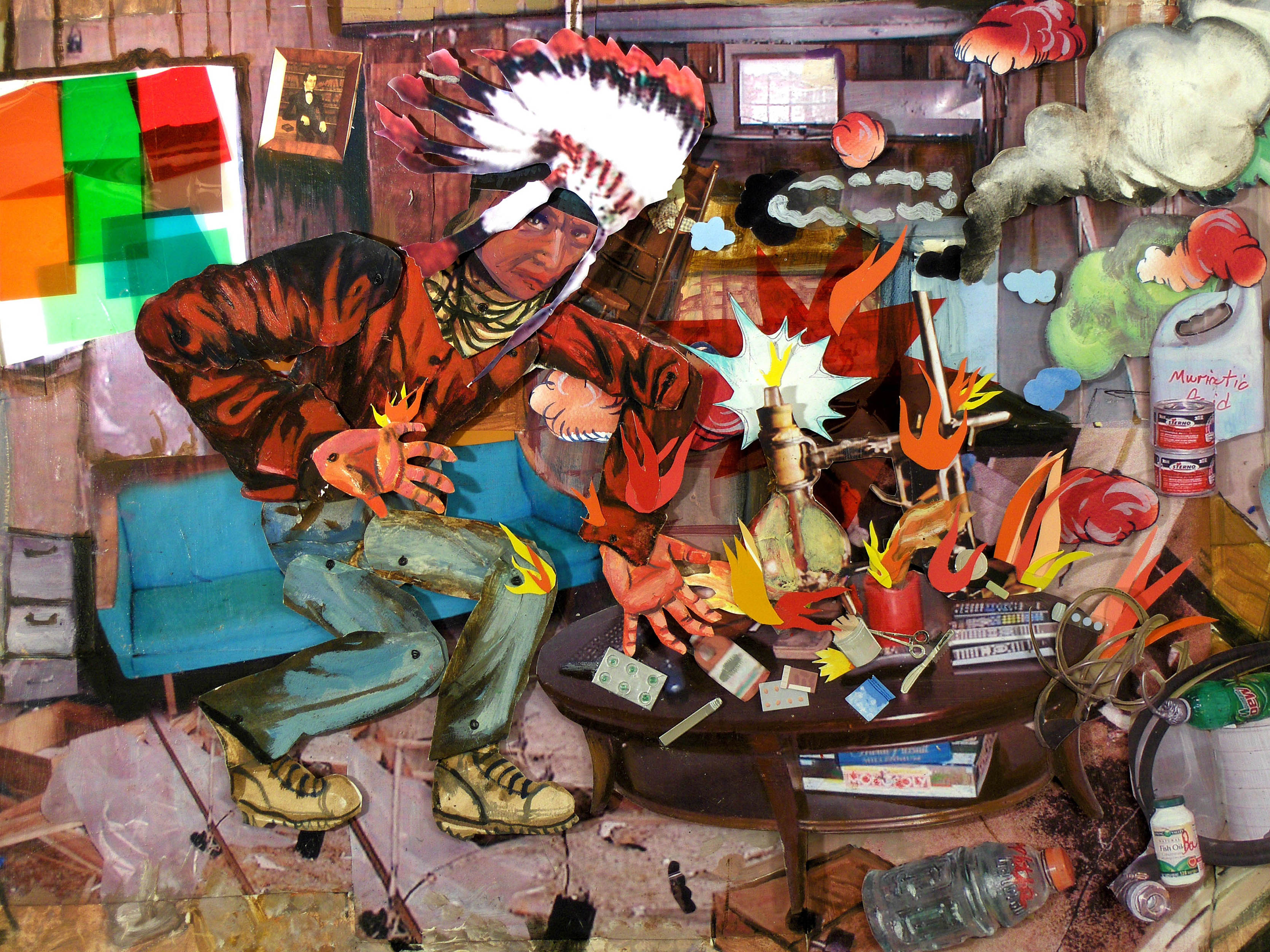 Five animated films and related collages dating from 2008 to 2017: Myth Labs, Join the Freedom Force, Triumph of the Wild, Dolls vs. Dictators, and Western Wild... or how I found Wanderlust and met Old Shatterhand
Visiting Artist Program Lecture
Ari Melenciano
Thursday, September 12, 8:30 pm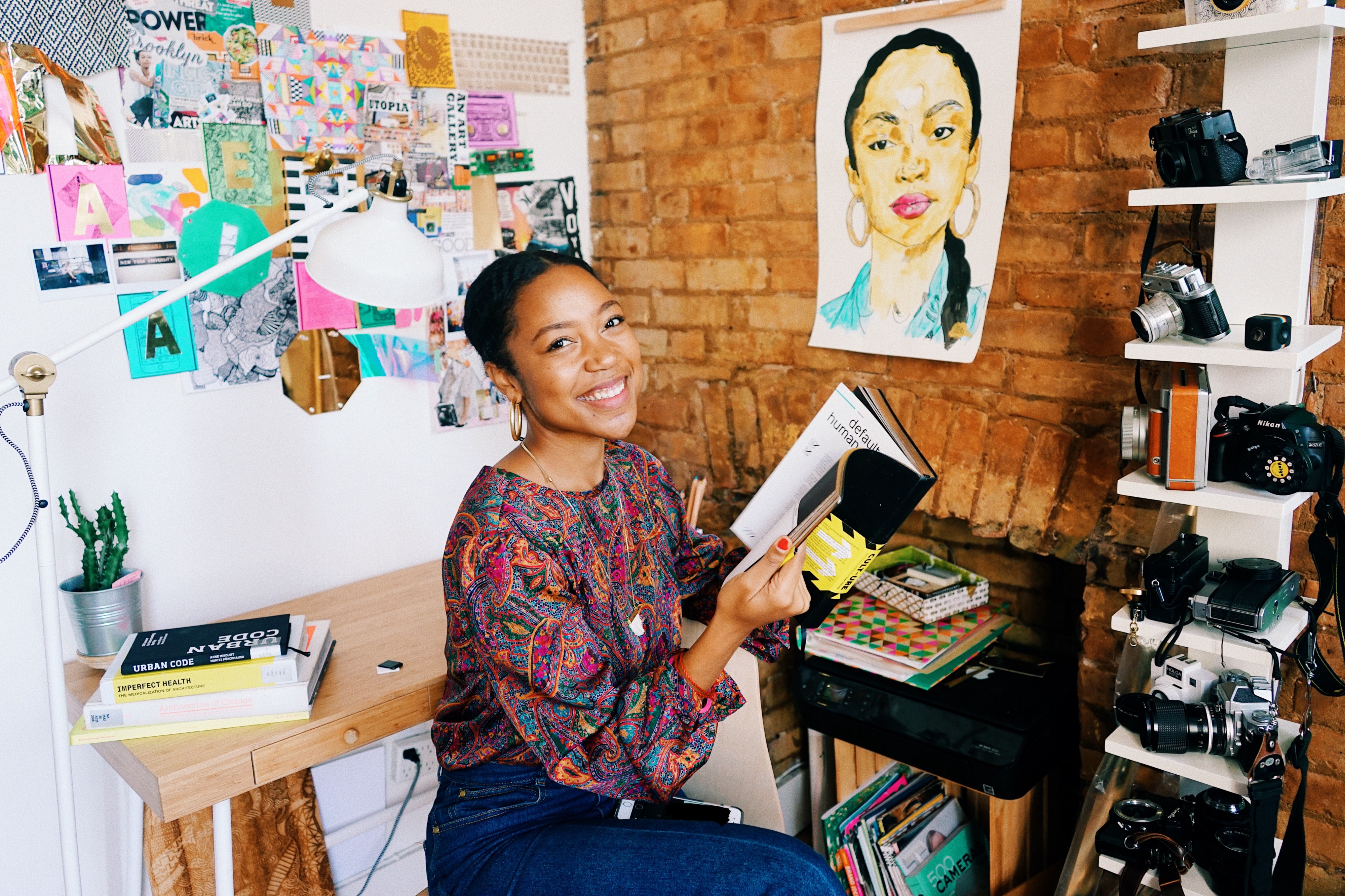 Brooklyn-based interdisciplinary artist, designer, creative technologist, futurist, and educator who is passionate about exploring the relationships between various forms of design and the human experience
Visiting Artist Program Lecture
Julia Yezbick
Thursday, October 24, 8:30 pm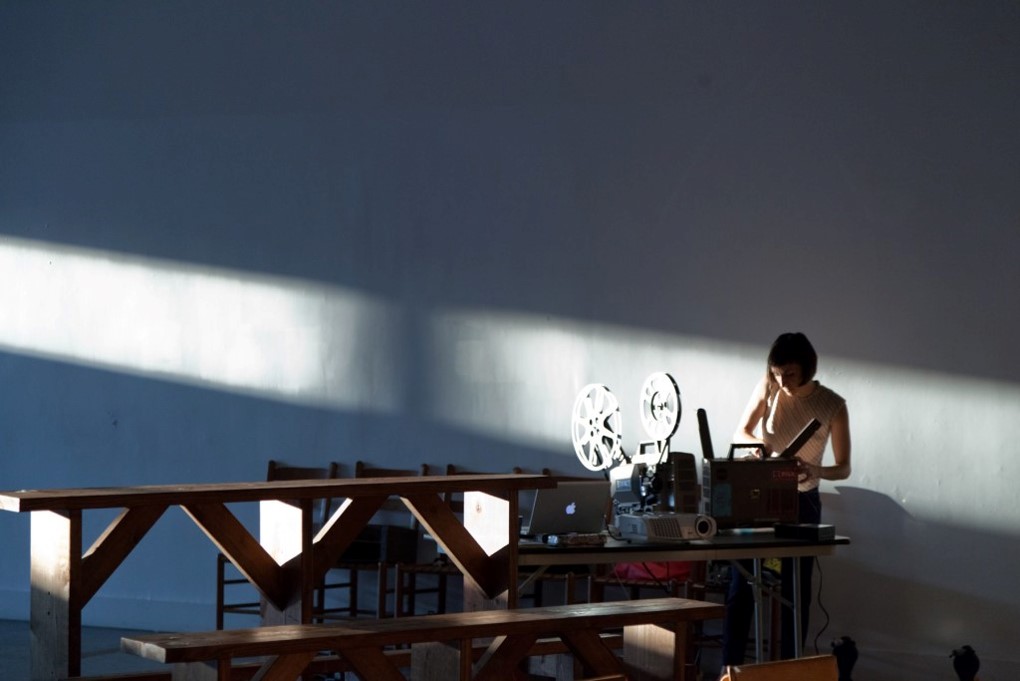 Filmmaker, artist, and cultural anthropologist with an interest in media practice, space, the senses and processes of making.
Visiting Artist Program Lecture
Dylan Miner
Thursday, November 14, 8:30 pm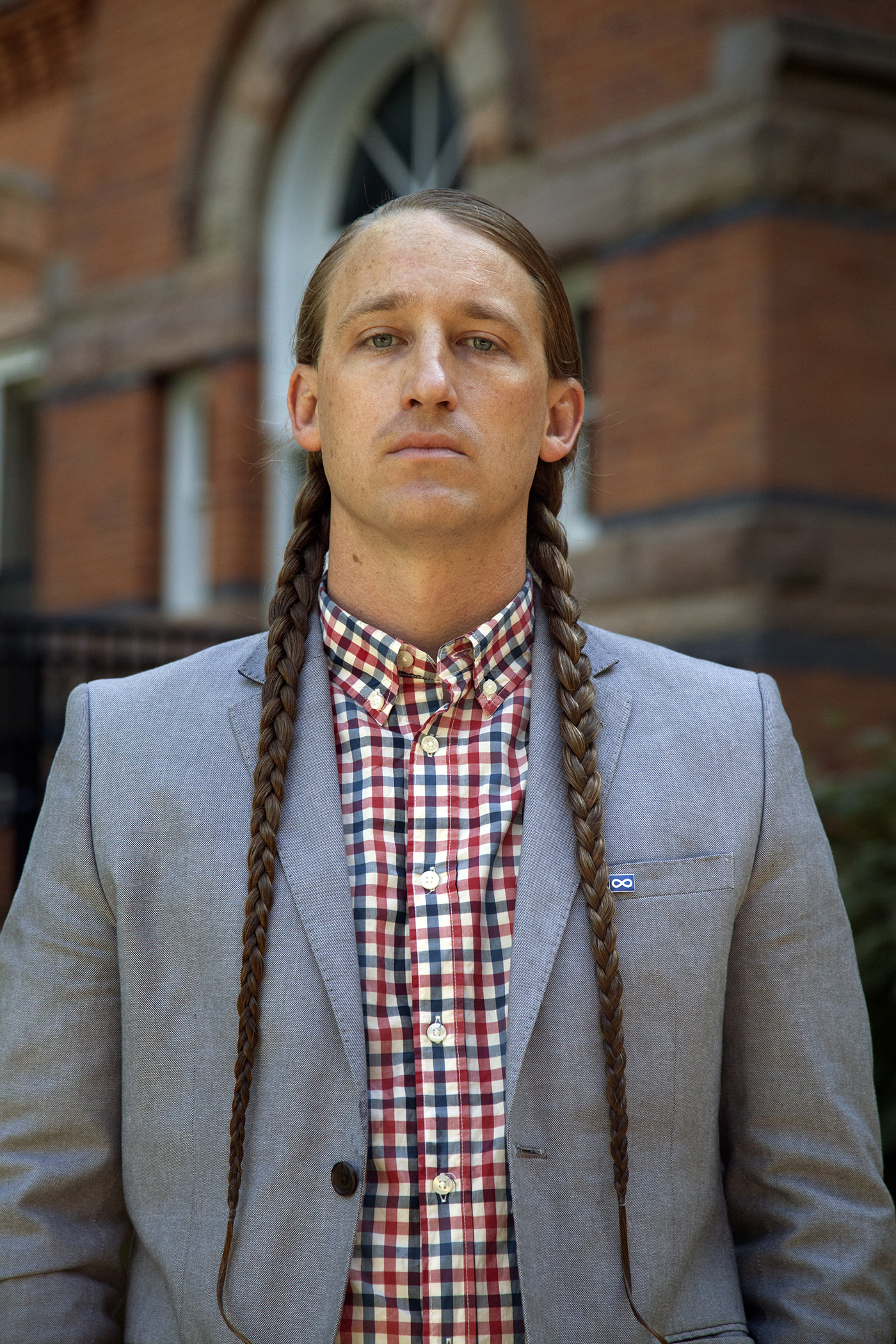 Artist, activist, and at Michigan State University Director of American Indian and Indigenous Studies and Associate Professor
Visiting Artist Program Lecture
Rainy Lehrman
Thursday, December 5, 8:30 pm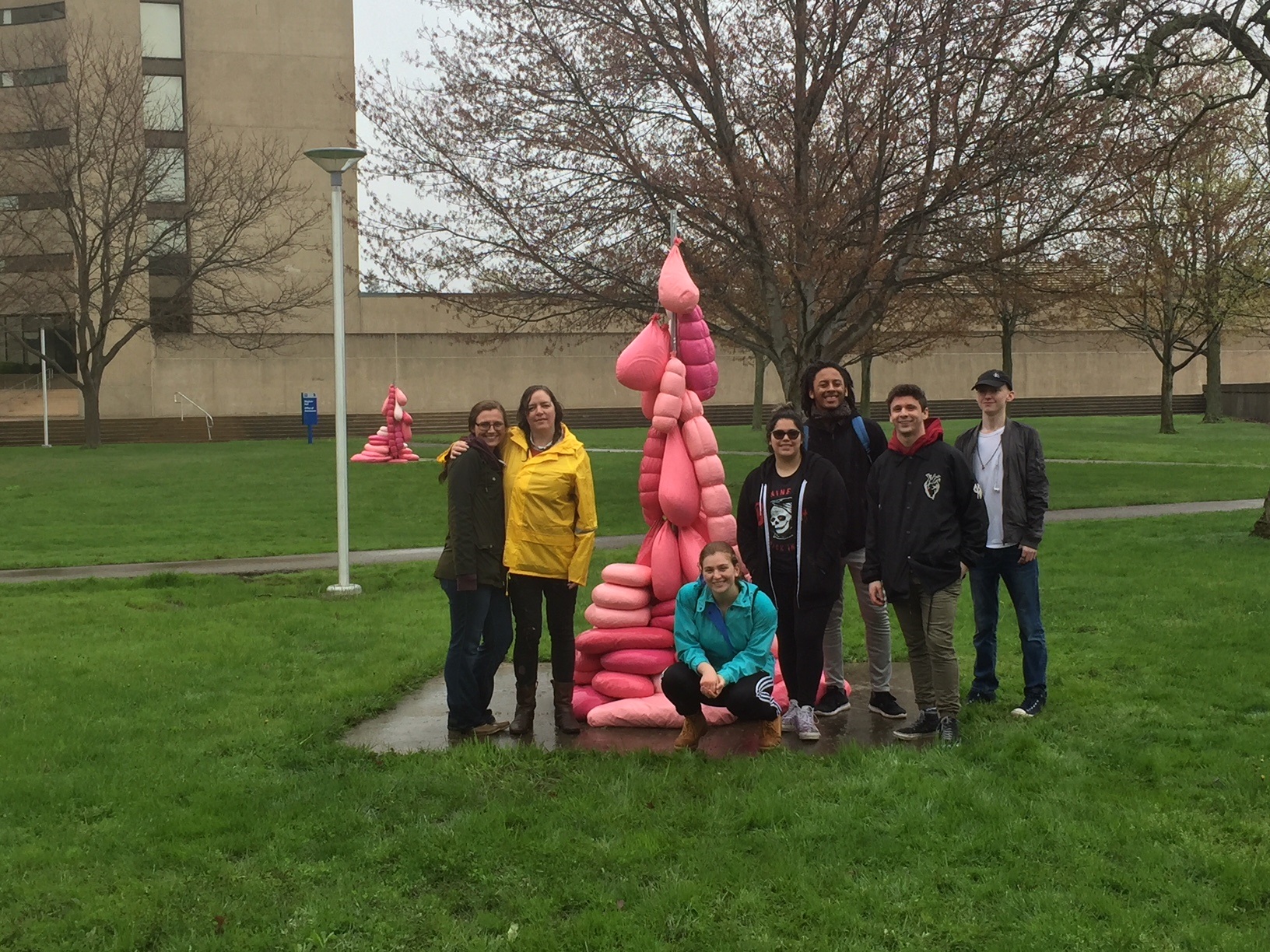 Processus Imperium: Senior Exhibition
December 6 through 12, 2019
Reception: Friday, December 6, 6 to 9 pm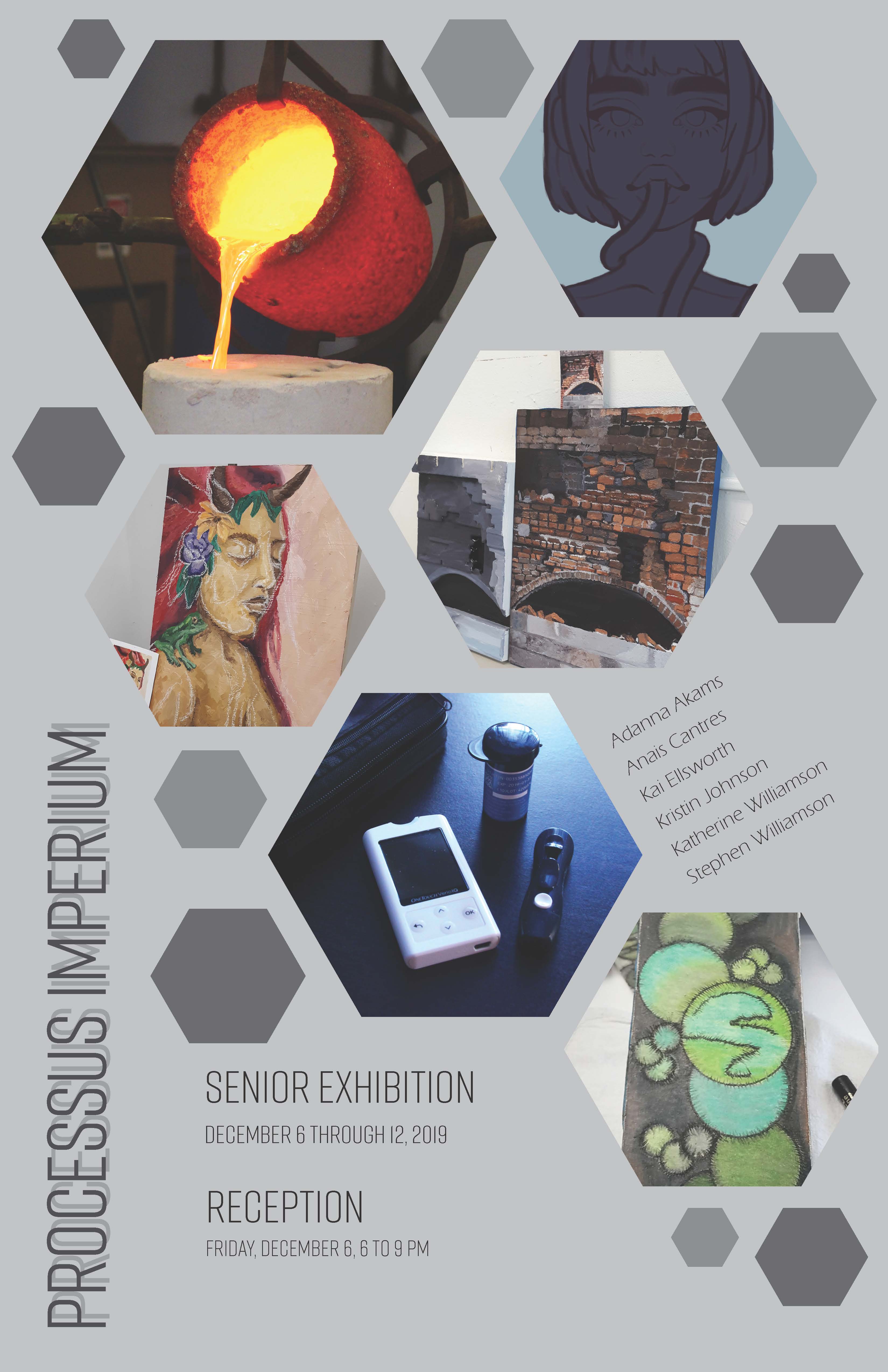 Adanna Akams, Anais Cantres, Kai Ellsworth, Kristin Johnson, Katherine Williamson, and Stephen Williamson