Cathy & Jesse Marion Art Gallery Exhibition Schedule
Spring 2022
Fredonia Showcase
January 18 through February 13, 2022
Reception: January 28, 6 to 9 pm
Juried by Department of Visual Arts and New Media faculty, this student exhibition features artwork in a variety of mediums by currently enrolled Fredonia art majors, freshmen to seniors.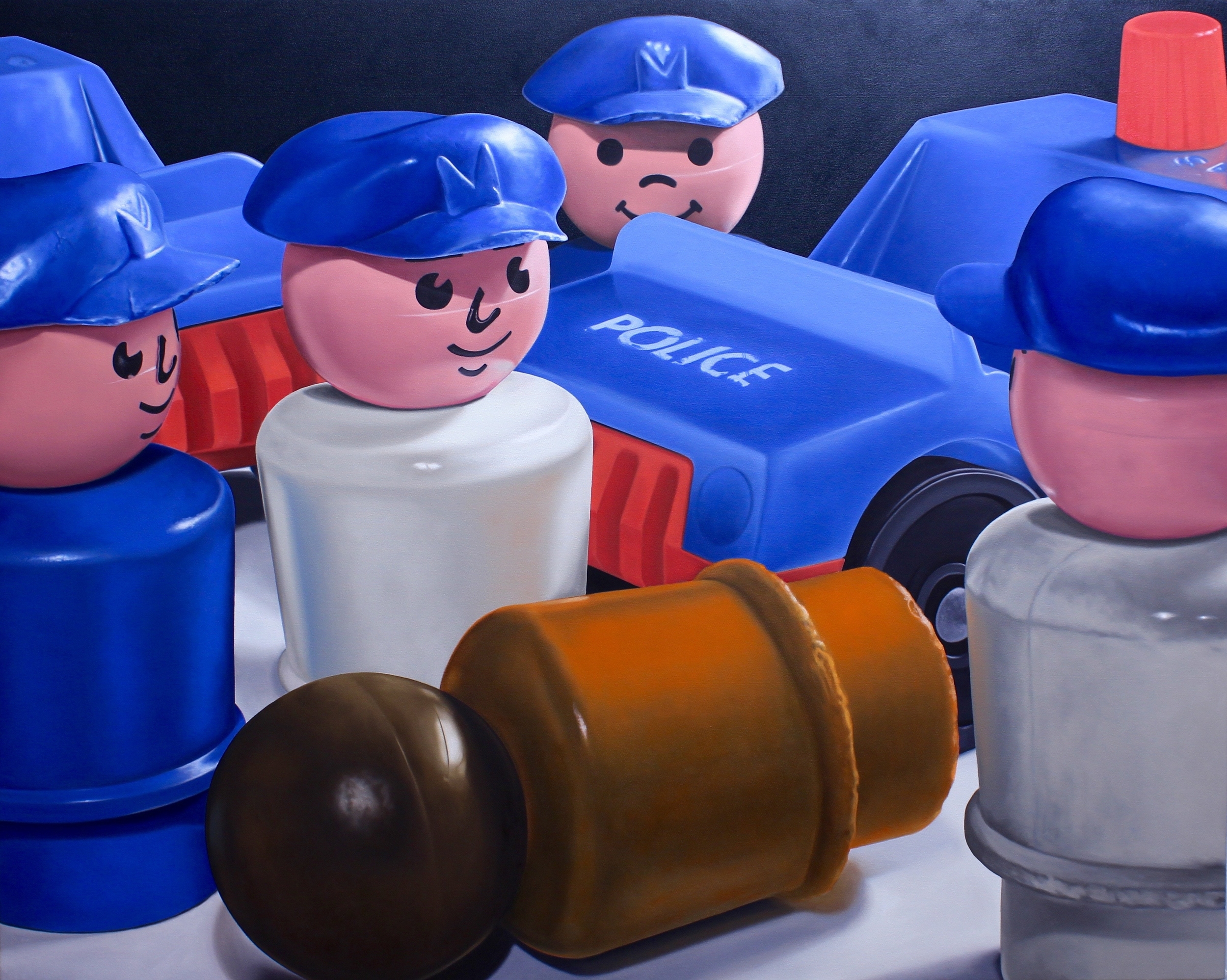 A.J. Fries, The Incident #2, 2018, oil on canvas over panel, 48 x 60 inches                                       
New Shapes from Old Tropes
February 22 through April 10, 2022
Reception: February 25, 6 to 9 pm, gallery talk by John Massier 7 pm
Familiar, constant, and even conventional, the tropes of figuration and landscape nonetheless persist through time and outside of fashion to maintain their quietly dominant positions, even in the most contemporary of art approaches. Springboards from the familiar to the strange or even occasionally markers of deviation, these genres repeatedly demonstrate that well-used is not well-worn. Each of the artists in Persistent Iterations utilize either figuration or landscape as a point of departure to serve their own iconoclastic visual languages.
Curated by John Massier, Visual Arts Curator at Hallwalls Contemporary Arts Center, this exhibition features works by artists currently residing in the Buffalo area: Bruce Adams, Nando Alvarez-Perez, Julia Bottoms, Kyle Butler, A.J. Fries, Pam Glick, George Afedzi Hughes, Richard Huntington, Joan Linder, Margaret Schrecongost, virocode & Claudia d'Auria, and Rebecca Wing.
Senior Show
April 19 through May 8, 2022
Reception: April 22, 6 to 9 pm