Cathy & Jesse Marion Art Gallery Exhibition Schedule
Spring 2023
Department of Visual Arts and New Media Faculty Exhibition
January 24 through February 19, 2023
Reception: January 27, 6 to 9 pm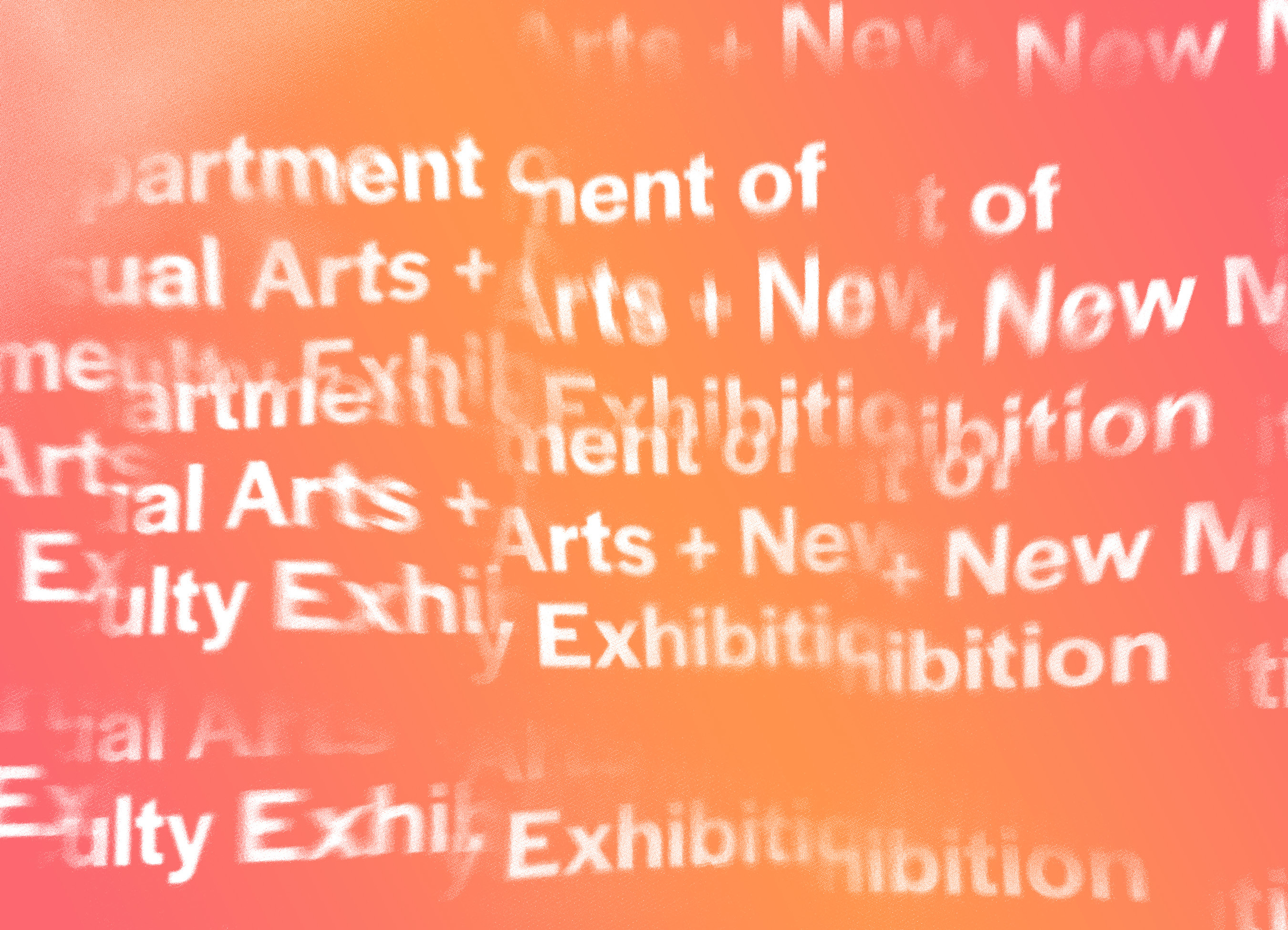 Paintings, sculptures, photographs, works on paper, animated films, and graphic design by current tenured and contingent faculty in the Department of Visual Arts and New Media at SUNY Fredonia. Participating artists are: Nicholas Borelli, Jason Dilworth, Kathleen Fenton, Tim Frerichs, Phil Hastings, Stephen Komp, Liz Lee, Allora McCullough, Kevin Opp, Abbey Paccia, Casey Kelly Perez, Peter Tucker, Margaret Urban, and Sara Zak. 
Mis/Communication: Language and Power in Contemporary Art
February 28 through April 16, 2023
Reception: March 3, 6 to 9 pm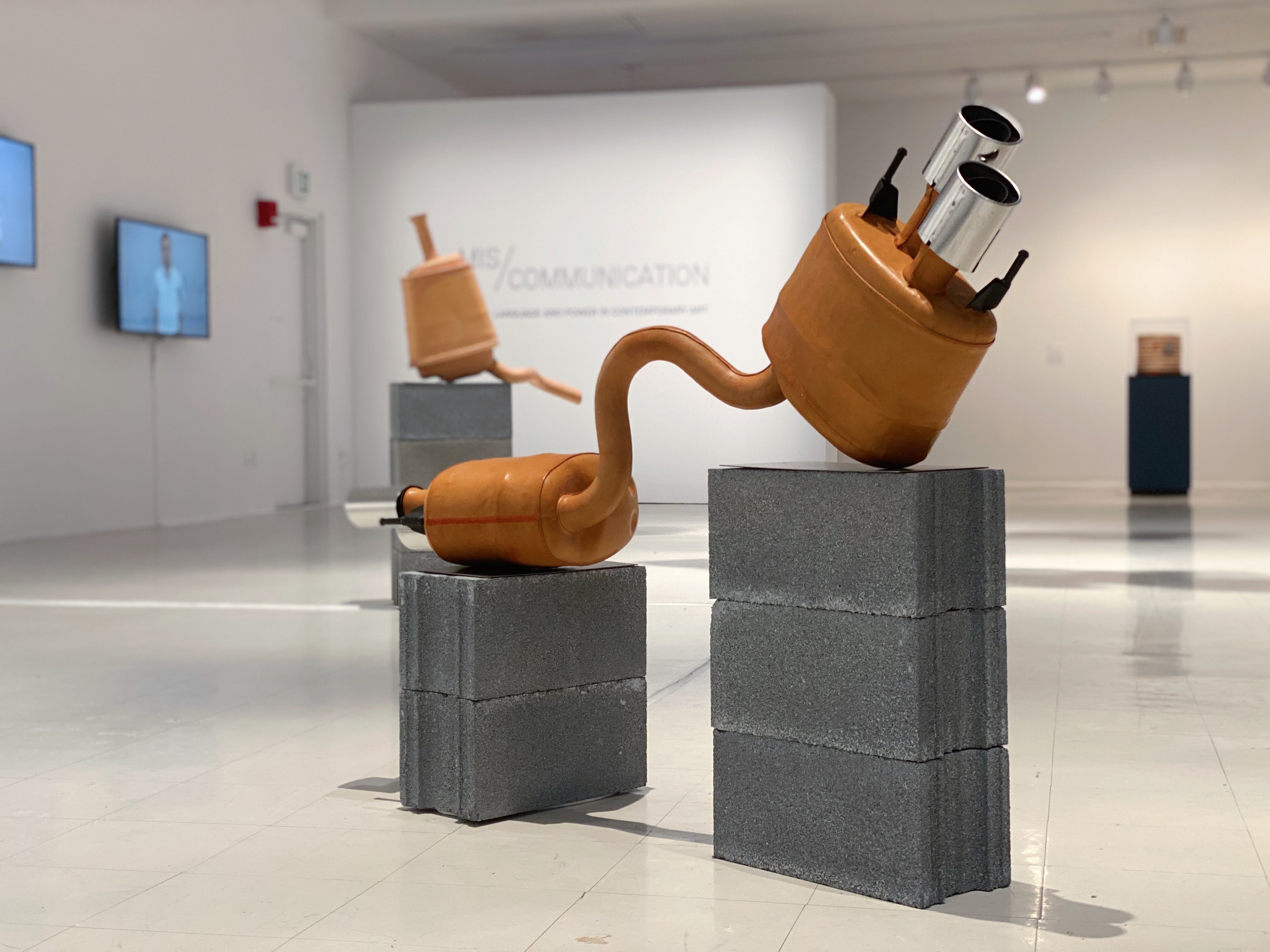 Dahn Gim, Erin, from the series Names I Had You Call Me, 2018, leather covered muffler with sound
Jesse Chun | Martine Syms | Dahn Gim | Christine Sun Kim & Thomas Mader | Clarissa Tossin | Frédéric Bruly Bouabré | Han Yohan | Angelina Joshua and Jake Duczynski | Kim Schoen | Jisoo Chung | Dulce Soledad Ibarra | Benjamin Lundberg Torres Sánchez
Curated by Amy Kahng, this exhibition examines a variety of communication issues such as the global predominance of English; the colonial violence of European languages in the global south; and the societal tendency to censure other languages, dialects and linguistic practices. Participating artists consider spoken and written language as defined by national or cultural linguistic traditions like Korean, Spanish, and Portuguese; indigenous languages like Bété, Cherokee, and Marra; as well as non-verbal and non-standard communication like American Sign Language, performative body language, "academic speak," and Artificial Intelligence voice recognition programs.
Mis/Communication is a winner of the 2020 SUNY Prize for Performance, Creation and Curation (PACC). The exhibition originated at the Paul W. Zuccaire Gallery, Stony Brook University, and is supported by a SUNY-PACC grant from the State University of New York. Kahng is a Stony Brook University PhD student in Art History and Criticism.
Senior Show
April 21 through May 7, 2023
Reception: April 21, 6 to 9 pm