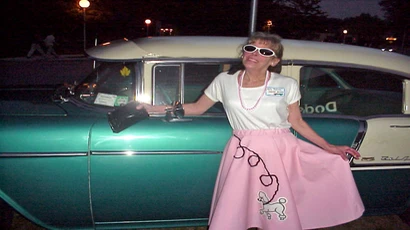 Barb Saletta Secretarial Award
Barbara "Barbie" Saletta was a Secretary I in the Information Technology Department when she retired in 2003.  Barbie was someone who would make you feel welcome and valued at SUNY Fredonia no matter what your role was at the University.  
You would always find her candy dish full, and she was never too busy to ask how you were doing.  Her enthusiasm for SUNY Fredonia was unmatched.  You would often find her at many sporting events cheering on her Blue Devils.  Barbie and her friend Pete Komada were well known for their awesome themed outfits when attending President Hefner's annual welcome back parties.  Those close to Barbie also knew of her deep love for Victor Newman from the Young and the Restless.  In Barbie's eyes, Victor could do no wrong.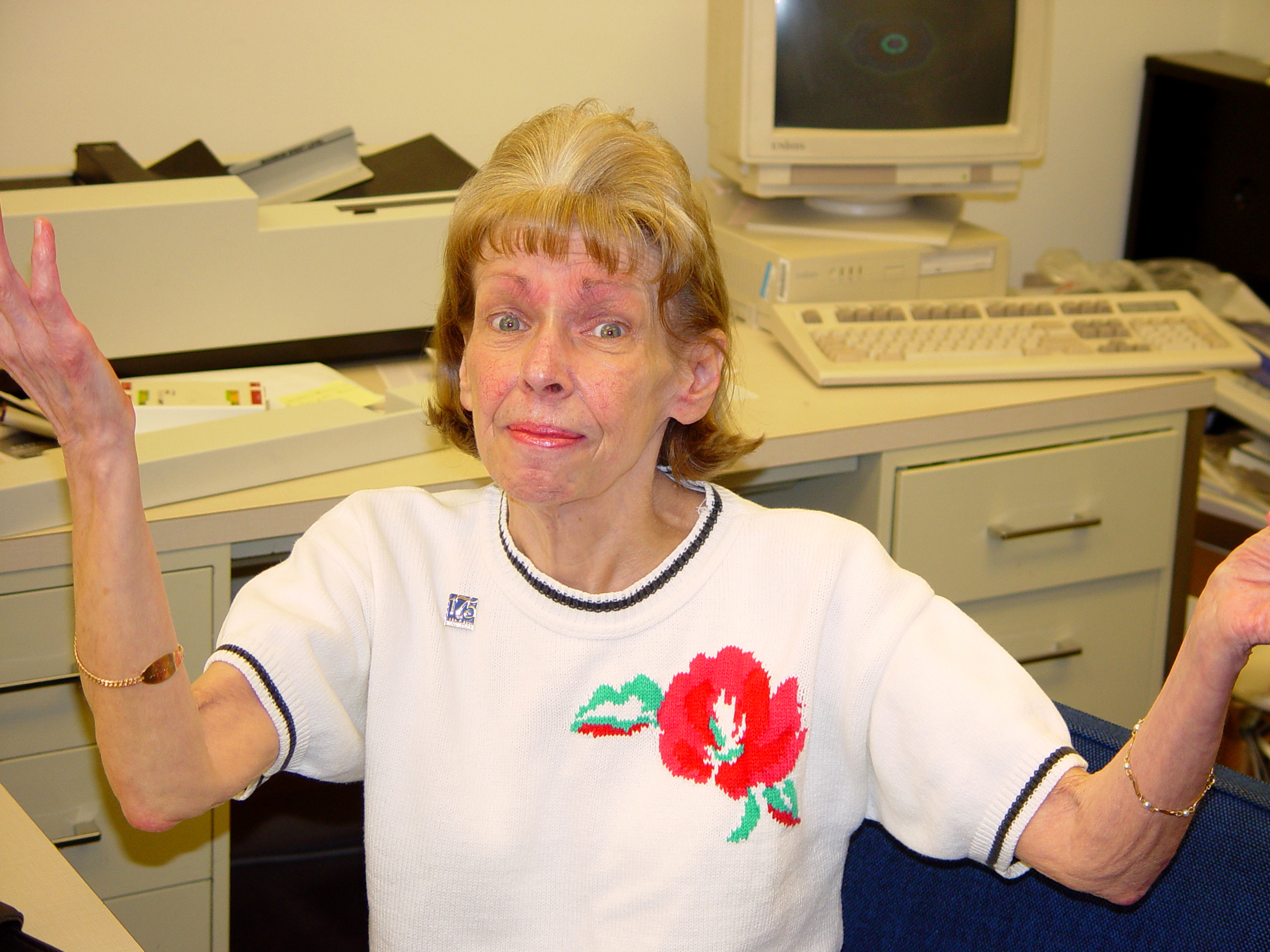 SUNY Fredonia lost a treasure when Barbie passed away in December 2004.  The Barbara Saletta Meritorious Service Award was established by her brothers and sisters (Tom and Diane Everett, Ace Everett, and Sue Enberg) to carry on her legacy.  The award is for secretarial/clerical staff, full or part time, with an outstanding service attitude like Barbie herself. Other criteria for the award include helping others, creativity and resourcefulness, demonstrated team effort, personal integrity, leadership and an enthusiasm for SUNY Fredonia, its mission, and its students.
In 2018, the endowment was changed to offering a secretarial award every other year.  In the alternating year, the fund will be used for expenses for a keynote speaker at a secretarial conference.
For those of us lucky enough to know Barbie, we were truly blessed.  We hope with this award, her legacy will live on for many, many years to come.
Award is presented bi-annually at the Secretarial/Clerical Conference.
Past award recipients: Rhonda Gominiak - 2023; Kathy Carrus - 2019; Carol Smith - 2017; Julie Sticek - 2016; Debbie Lanski - 2015; Lisa Schrantz - 2014; Dawn Hunt - 2013; Lois Valentine - 2013; Diane Snyder - 2012; Robyn Reger - 2011; Karen Begier - 2010; Susan Wilkes - 2009; Kathy Dyckes - 2008; Barbara Yochym - 2007; Tracy Horth - 2006.
To nominate a secretarial/clerical employee, please click here to fill out the form.