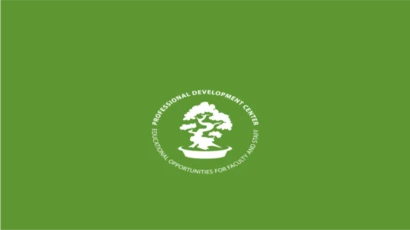 Secretarial/Clerical Conferences
About the Annual Fall Secretarial Conference:
Demonstrating the core values of compassionate leadership, Fredonia provides an annual campus-sponsored event that cultivates a workplace culture in which our secretarial network feels valued, respected, and cared for so they can reach their potential and do their best work.
The goals of the Annual Fall Secretarial Conference are as follows:
Provide both formal and informal opportunities for cross-department information sharing, problem solving and collaboration;
Cultivate social networks and communication across departments and divisions in order to foster greater performance, learning, and innovation;
Improve employee morale and engagement by providing opportunities for personal and professional growth, and resources for career development and performance improvement;
Address and acknowledge workplace burnout by promoting strategies for health, wellness, and self-care.
---
Fall 2022 Conference: Preventing Workplace Burnout: Cultivating Professional Connections and Self-care Strategies
The COVID pandemic has led to an unprecedented increase in collective workplace stress and burnout. The impact of increasing workloads and perceived lack of control can increase turnover, reduce productivity, and contribute to poor mental health. Research shows that workplaces can alleviate burnout through the promotion of work/life balance and prioritizing employee wellness. It has also been demonstrated that actively cultivating informal social networks in the workplace help foster greater performance, learning, and innovation.
This year's fall conference will focus on self-care strategies for alleviating workplace stress in order to improve productivity and job performance. The October program will emphasize the importance of re-establishing workplace networks and communication flows that were disrupted during the peak of the pandemic in order to improve information sharing, cross-department supports, and collaboration.

A multi-faceted approach to addressing burnout will be modeled by:
Providing employees with strategies for recognizing trauma and burnout in themselves and others, as well as resources for cultivating strategies for personal wellness and resilience.;
Developing individual self-care plans and engaging in group teambuilding and networking activities that promote wellness, including: healthy eating, art therapy, nature breaks, and yoga for stress relief and management;
Providing career development strategies and resources for professional growth;
Connecting employees with local resources for healthy living, including the New York Initiative, Just Say Yes to Fruits and Vegetables, the Chautauqua County Department of Mental Hygiene, and the Suicide Prevention Alliance of Chautauqua County.
---
Spring 2020 - Fall 2020 - Spring 2021 - Fall 2022 - Spring 2022 Conferences
These conferences were canceled due to COVID.
---
Fall 2019 Conference
---
Spring 2019 Mini-Conference
---
Fall 2018 Conference
Fall Conference Program 2018
---
Fall 2017 Conference
---
Fall 2016 Conference Agenda