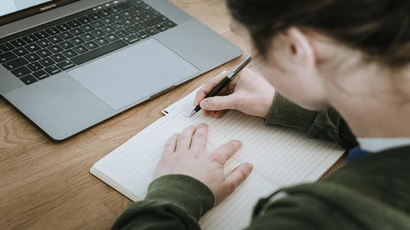 Bilingual Education (Online) Program at Fredonia
Bilingual education is a designated New York State critical shortage area for teachers. This online Advanced Certificate (AC) in Bilingual Education Extension is a rigorous academic program that trains currently certified teachers for professional careers in bilingual education. This AC is appropriate for candidates who would like a bilingual extension to their current New York State teacher certification. Candidates who successfully complete this 18 credit hour program are eligible for a bilingual education extension to a New York State teacher certificate. 
The Fredonia Difference
The New York State bilingual educator has the knowledge and skills necessary to teach effectively in English and the target language of instruction in New York State public schools. The bilingual teacher understands the foundations of bilingual education, including the processes of first-and second language acquisition and learning, models/methodologies of bilingual education, and the legal requirements and professional expectations related to bilingual education. The bilingual teacher understands that language reflects a body of shared values and assumptions that constitute a distinctive culture. Finally, the bilingual teacher is proficient in the target language and in English, using both languages to interpret a variety of spoken messages and written texts and to communicate effectively in speech and in writing.
Gainful Employment Disclosure for Bilingual Education
Career Opportunities for Bilingual Education (Online)
Public/private school teachers
Adult education teachers and instructors
Tutors
Sample Courses
EDU 518 Second Language Acquisition and Development
Students will become knowledgeable about the various social, psychological, and linguistic theories and approaches to SLA and be able to apply this knowledge to their teaching practices.
EDU 555 Methods of Bilingual Education
Emphasis is on methods and techniques using the language in which the bilingual extension is sought. The course includes suggestions for coordination with ESL content area instruction.
EDU 674 Bilingual Education Practicum & Supervision
This course provides classroom instruction and field experience for educators of English language learners. Students are placed in an approved ESL/BE classroom at a grade level appropriate to ensuring they have experience across the pre-K-12 levels.
Program Additional Links
More questions about Fredonia's advanced programs?