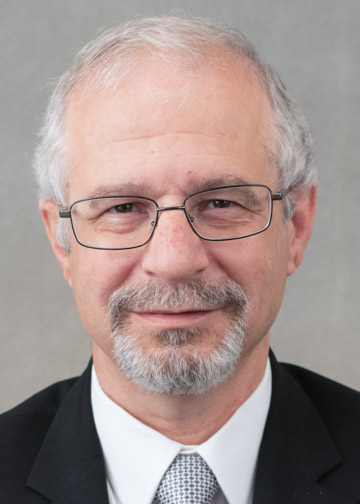 Dr. Ziya Arnavut
Professor
Houghton Hall 220 Houghton Hall
(716) 673-3864
Ph.D., University of Nebraska-Lincoln
Dr. Arnavut has been teaching at the Computer and Information Sciences Department since 1997. He served as the chair of CIS department from August 15, 2015, to May 15, 2019.
Office Hours
Monday: 8-10
Wednesday: 8-10
Friday: 8-10
by appointment
Teaching Interests
Computer Science courses such as Operating Systems, Digital Image Processing, Data Structures, Algorithms and Programming courses.
Research Interests
Data Compression, Image Processing, Multimedia applications, Algorithms.
Awards and Honors
Erasmus +, Anadolu University (2017).
Current Research
Concurrent Encryption and Ecompression
Lossless Compression of Color Images with Hierarchical Prediction, CALIC, JPEG 2000, and Inversion Coding
Professional Membership
The Institute of Electrical and Electronics Engineers
Association of Computing Machinary
IEEE Computer Society
Contracts, Grants and Sponsored Programs
"Computer Science, Mathematics, and Physics Scholarships (CSMAPS) ," N/A (2018).
"Computer Science, Mathematics, and Physics Scholarships (CSMAPS) ," N/A (2017).
"Video Compression," N/A (2019).
Intellectual Contributions
"Near-lossless Image Compression with Parity Reduction," IEEE Xplore (2020).
"Technique for lossless compression of color images based on hierarchical prediction, inversion, and context adaptive coding," Journal of Electronic Imaging (2019).
Media Contributions
Campus Report (2020).
Observer Today (2019).
Observer Today (2018).
Presentations
"Concurrent Encryption and Lossless Compression using Inversion Ranks," IEEE Data Compression Conference (2022).
"Burrows-Wheeler Transformation for Medical Image Compression," 2020 11th IEEE Annual Information Technology, Electronics and Mobile Communication Conference (IEMCON) (2020).
"Investigation of row and column permutations for lossless compression.," HONET 2016 (2016).