Student News & Activities
There are a wide range of clubs and opportunities available to our History students. Here you can find out more about joining the History Club and Phi Alpha Theta, checking out study abroad options, and participating as a judge in the annual History Day competition. This page also features recent activities and accomplishments of our current undergraduates.
---
STUDENT NEWS
---
SPRING 2018 COURSE DESCRIPTIONS
---
STUDY ABROAD: HUNGARY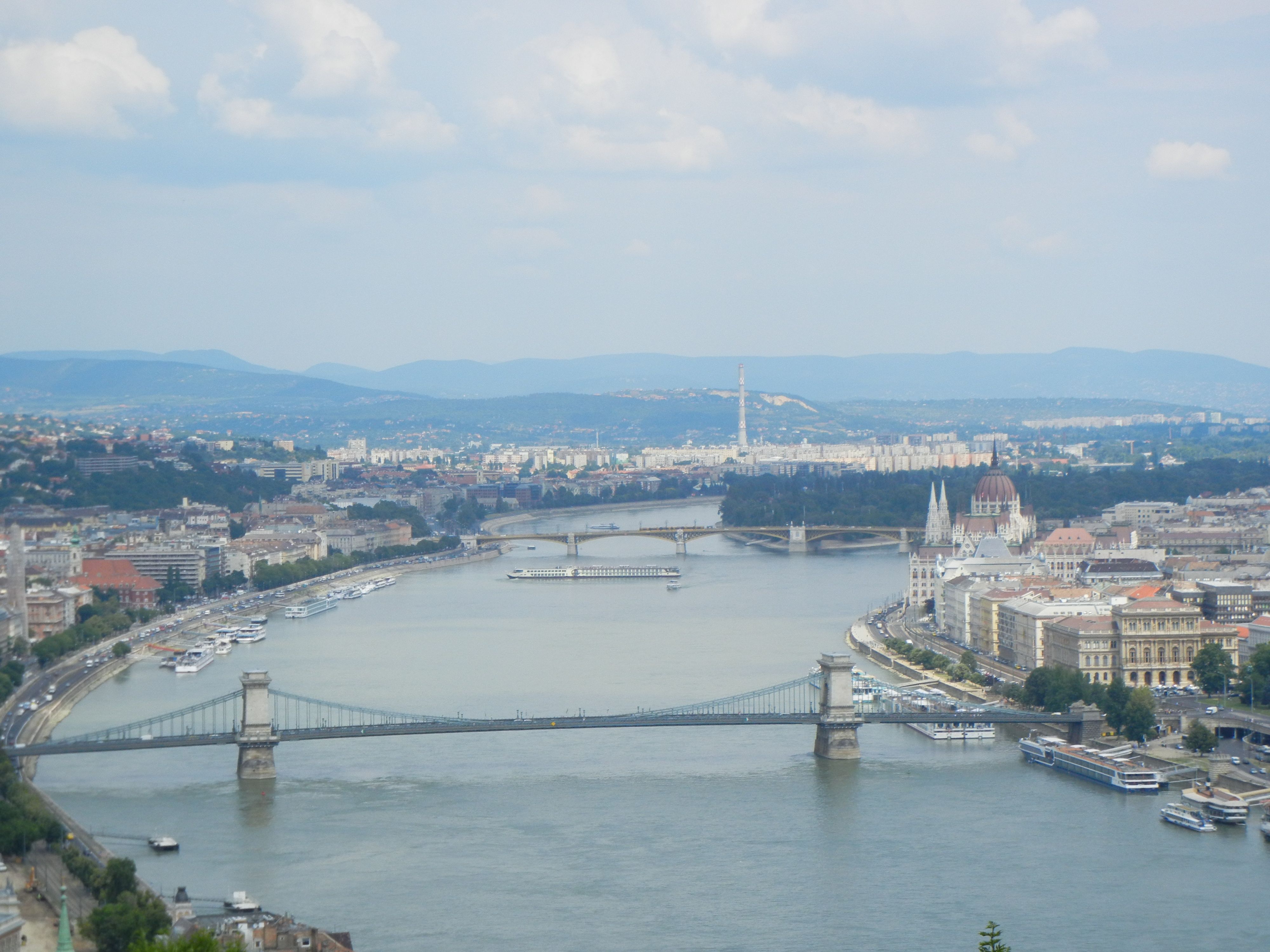 Dr. Litwicki and Dr. Sievens will lead a 3-week, 6-credit Study Abroad course to Hungary in July 2018. We will divide our time between Budapest, the beautiful capital on the Danube, and Szeged, a lively university town. Students will investigate Hungary's vibrant culture, complex history (including the Holocaust and communist era), and post-communist issues, with ample time to explore the distinctive architecture and food heritage, stroll along the Danube, and relax at the characteristic cafes, ruin gardens, and thermal spas. For more information, contact Dr. Litwicki; for an application form, click here!
---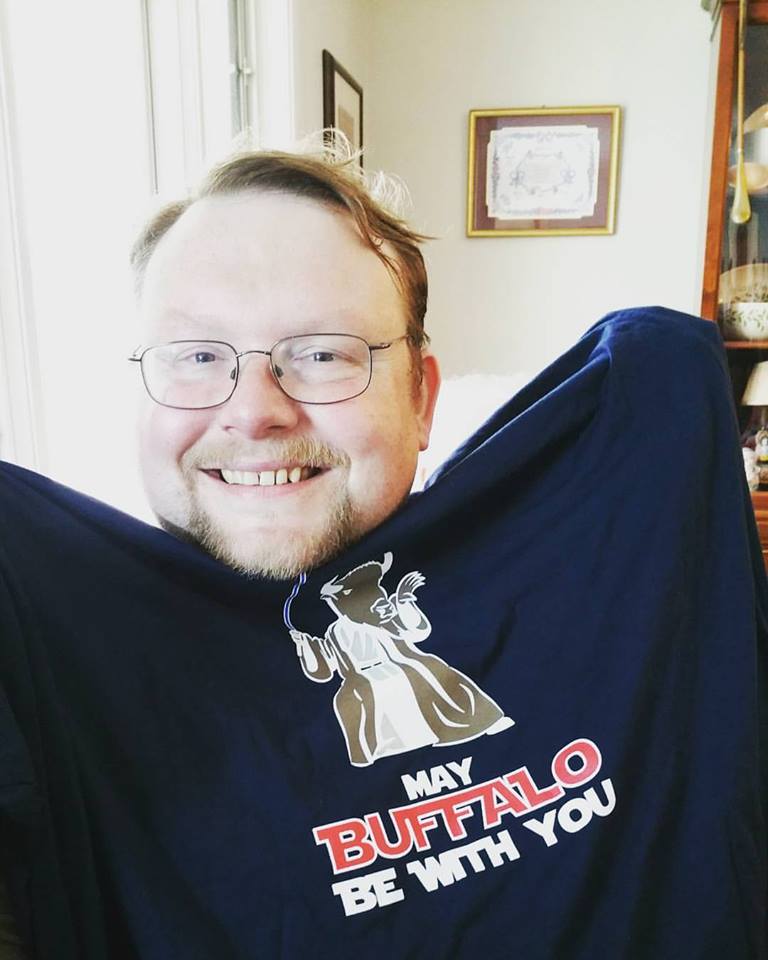 Congratulations to Fredonia Alum, Casey Jakubowski (SSED/History, '98), who published an article, New York State's New Global Reality, in the World History Bulletin (Fall 2015, Vol. 31/Issue 2, pgs 25-30)! Casey credits Prof. Litwicki, Prof. Morrissey, and Prof. Swansinger for inspiring his love of history.
---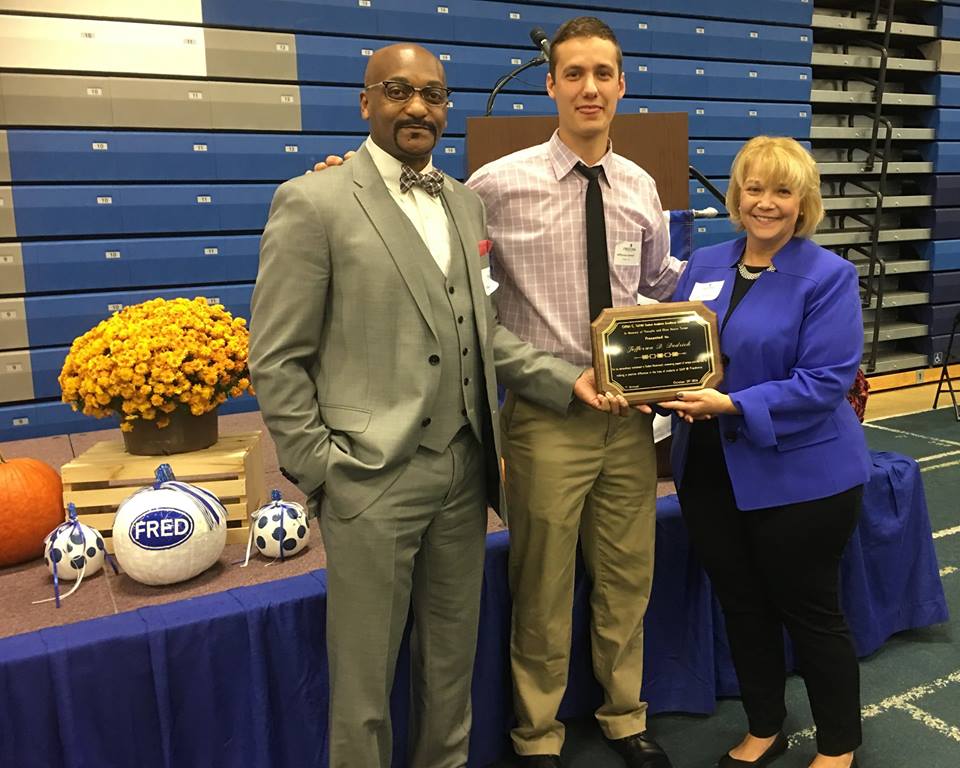 From l to r: Clifton C. Turner, Jefferson Dedrick, and Fredonia President Horvath
Congratulations to Jefferson Dedrick - Social Studies Education & History Major - for being awarded the first ever Clifton C. Turner Student Academic Excellence Scholarship award "for his extraordinary involvement in Student Government, unwavering support of campus activities and making a positive difference in the lives of students at SUNY @ Fredonia"!!
---
STUDENT ACTIVITIES
---
HONORS STUDENT CONFERENCE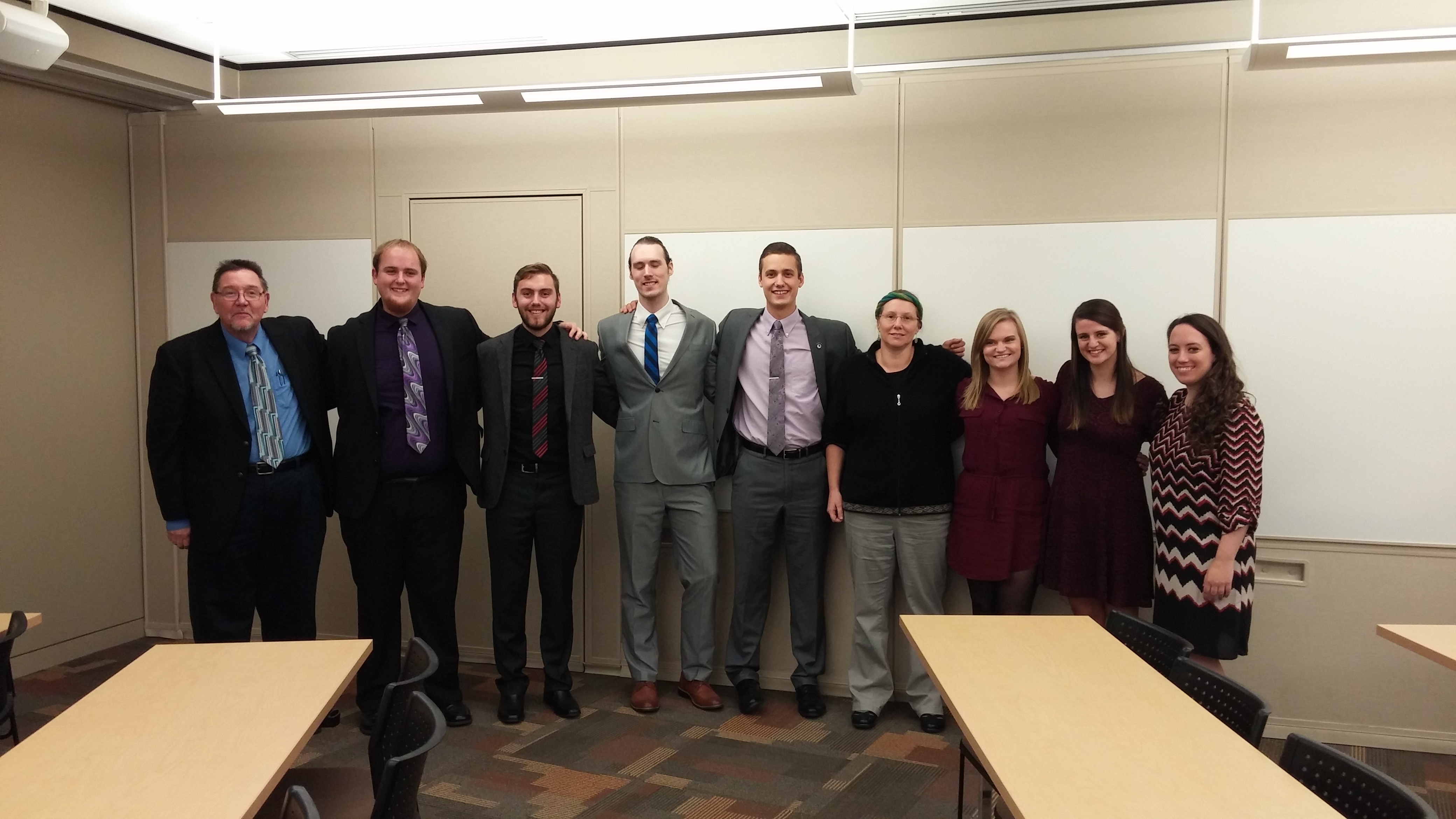 (from left to right: Prof. John Arnold, James Terracciano, James Feldmann, Austin Parr, Jefferson Dedrick, Prof. Sandy Bardsley, Ciara Peters, Maria Serio, and Kim Hodges)
Honors students from the History Department presented on November 16 a conference entitled "Pandemics: How Diseases Shape History." Professor Sandy Bardsley from Moravian College in Bethlehem, Pennsylvania began the proceedings with the keynote address "Class, Gender, and the Black Death."
The first session of the conference featured three papers: Ciara Peters and "Smallpox within the Six Nations from 1600-1800," Austin Parr and "Epidemic Disasters of the Native American Northeast," and Maria Serio and "The Last Great Plague of 1665: How Londoners Were Impacted by this Most Deadly Year." Professor of Anthropology Joy Bilharz moderated the panel and commented on the papers' findings.
During the second session, Jefferson Dedrick presented "Yellow Jack;" Kimberly Hodges "The Great Pandemic: Buffalo's Reactions to Spanish Influenza in 1918-1919;" James Feldmann "Lasting Impacts of Unit 731: How Japanese War Crimes Influenced Biological Disarmament;" and James Terraciano "Artworks as Remembrance and Protest During the Early AIDS Epidemic." Professor of History David Kinkela moderated and provided comments for this panel.
It has become a tradition at Fredonia for senior history majors designated by the department as honors students to create, organize, and present this conference as a showcase for their capstone seminar papers. Their work represents a summation of their learning during their college career. This group certainly proved worthy of the challenge. Congratulations on a job well done!
---
HISTORY CLUB TRIP
NIAGARA FALLS UNDERGROUND RAILROAD INTERPRETIVE CENTER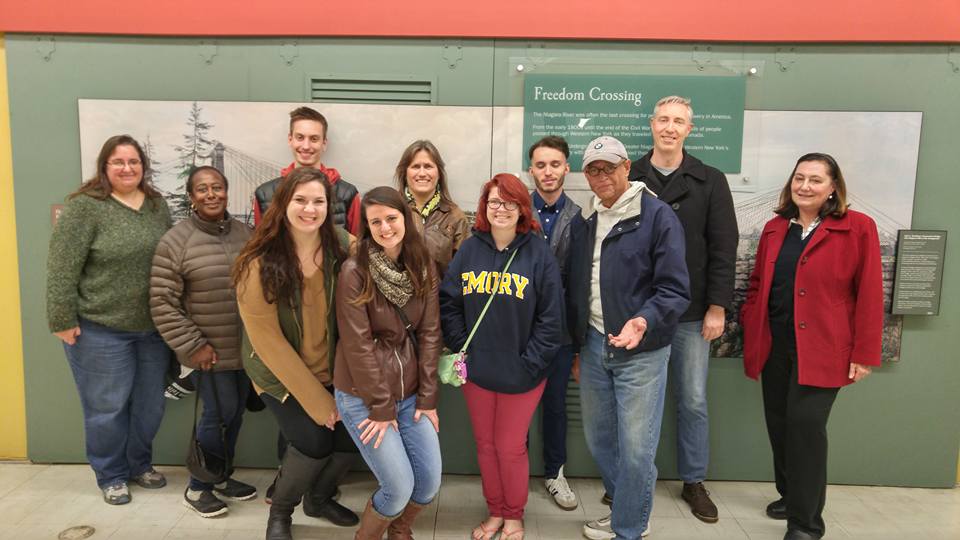 The History Club traveled to Niagara Falls on Saturday, November 19th to get a tour of the yet-to-be-opened Niagara Falls Underground Railroad Interpretive Center at the site of the new Amtrak rail station. Students learned about how the center not only reveals an important part of American history to the local public, but also how it is tied into the reimagining of Niagara Falls' future as a tourist city in the wake of its industrial decline. We were treated to insights about the project and local history by a board member of the center, the city planner of Niagara Falls, a guide from the Niagara Arts and Cultural Center, a professor of African American history at UB, and the organizer of the tour, Ally Spongr, the Project Coordinator of the Niagara Falls National Heritage Area.
Spring 2018 Course Descriptions
Social Studies Education (SSED) Club