Marion International Fellowship for the Visual and Performing Arts
2019-2020 Applications Now Being Accepted
We are now accepting applications for the 2019-2020 Cathy and Jesse Marion International Fellowship for the Visual and Performing Arts. The deadline for receipt of materials is March 31, 2019. The Marion Fellowship was created to connect several organizations which have been generously supported by Cathy and Jesse Marion. It is designed to support an artistic journey through which a creative project is developed. Selected fellows will demonstrate outstanding achievement and high professional potential in the arts. The Fellowship award is up to $18,000, which may be used for materials, travel, lodging, per diem expenses, and technical or collaborative assistance, as well as a personal stipend up to $5,000.
Time Frame
The journey begins in summer 2019 at the Chautauqua Institution in Chautauqua, New York, includes a residency at the Ucross Foundation in Wyoming, and concludes in Fall 2020 with a presentation about the work or demonstration of the work-in-progress at the State University of New York at Fredonia. The creative journey must include at least one additional Circle member organization: the Alley Theater of Houston, or the Alberta College of Art and Design.
Who May Apply
Applicants must be current or former affiliates of one or more of the Marion Circle member organizations, in roles such as artistic or professional staff, faculty, fellows, or artist.
Full details are available on the submission web site.
For questions about eligibility or further details, contact Ralph Blasting, Dean, College of Visual and Performing Arts, State University of New York at Fredonia: blasting@fredonia.edu, 716-673-3174.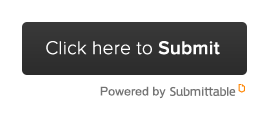 Current Marion Fellow
The winner of the 2018-19 competition for the Marion International Fellowship for the Visual and Performing Arts is Daniel Kellogg, Associate Professor and Christoffersen Composition Fellow at the University of Colorado, Boulder.
His winning proposal, "Mao's China," will be a 75-minute multimedia composition involving film, dancers, actors, live musicians, and electronic music. The piece will explore the lasting legacy and trauma of Chinese immigrants and their American experience across generations. "Daniel Kellogg, is one of the most exciting composers around – technically assured, fascinated by unusual sonic textures, unfailingly easy to listen to, yet far from simplistic." wrote the Washington Post. Dr. Kellogg is drawn towards musical narrative and creating forms that have a sense of drama and transformation. He strives for the transcendent, and sacred themes are of particular interest. Mr. Kellogg began his Marion Fellowship journey at the Chautauqua Institution in Western New York this past summer and is planning his final presentation for Fredonia in November 2019. Follow Daniel's journey here.
Marion Fellowship Awards 2013-2018
(2013-14) - Liz Lee, Inaugural Marion Fellow, Photographer, Cosmological Process
(2014-15) - Jason Dilworth, Graphic Designer, Listen Before Talking: A Journey of 4,376 Km Across the North American Interior
(2015-16) - Lynne Neuman, Choreographer and Josh Davis, Composer, TOSS and Eve Belgarian, Lighten Up
(2016-17) - Juanita Rockwell, Splitting Atoms with a Butterknife
(2017-18) - Jessica Kahkoska and Preston Allen, The Untitled Agent 355 Project
(2018-19) - Daniel Kellogg, Mao's China