Rockefeller Arts Center
Designed by the architectural firm I.M. Pei and Partners and built in 1969, the Michael C. Rockefeller Arts Center is a major cultural center of visual and performing arts for western New York and northwestern Pennsylvania.
Current Marion Art Gallery exhibition features works by competition participants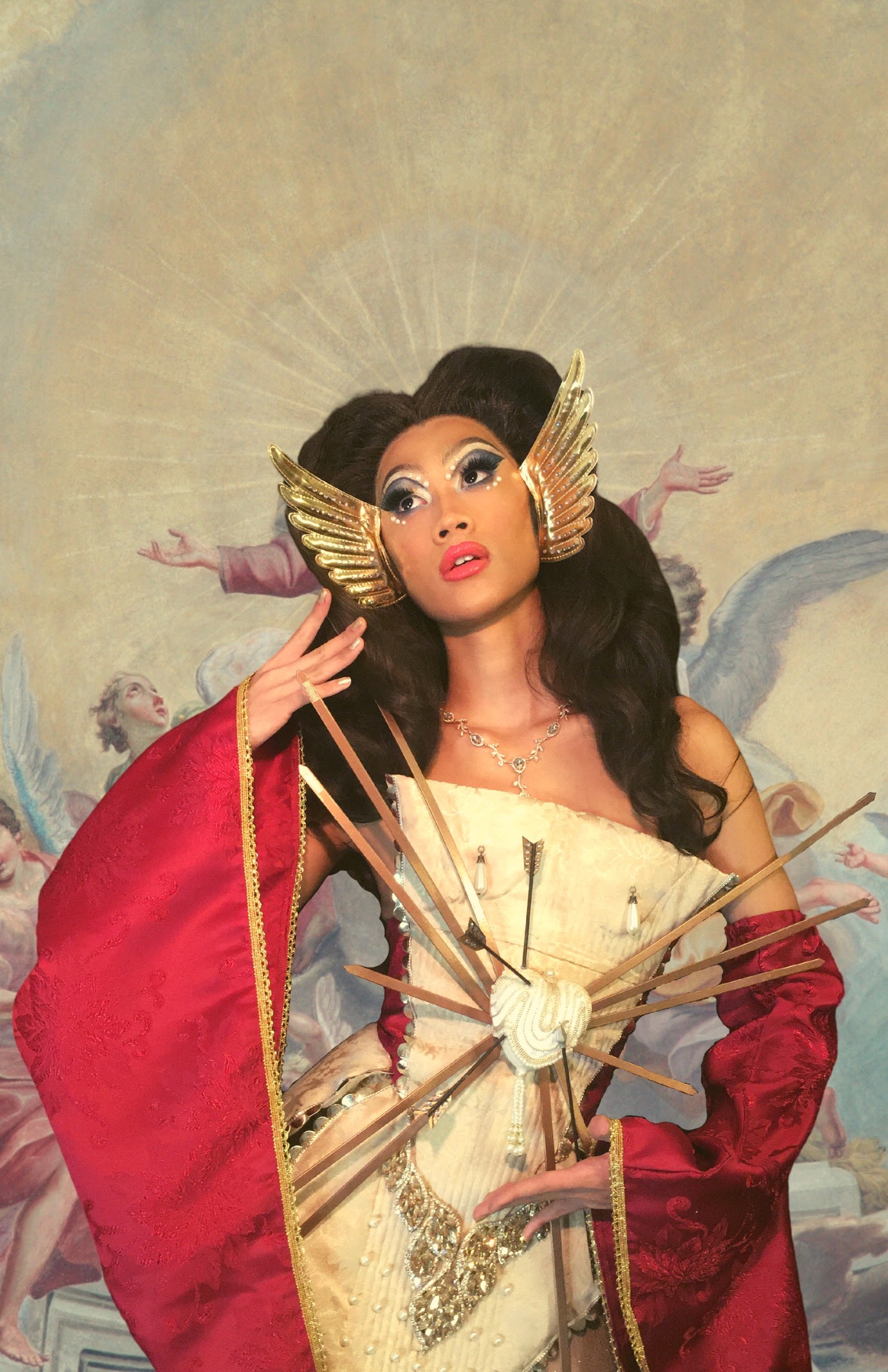 The Cathy and Jesse Marion Art Gallery is presenting the exhibition "Reconstructing Narratives Student Photo Competition" through May 7.
In conjunction with the previous En Foco traveling exhibition "Dos Mundos: (Re)constructing Narratives," the Marion Art Gallery invited currently enrolled Fredonia students to contribute to a critical conversation through photographs that address inequities in their life or others' daily lives.
First prize went to Yuwan Ilano of Rome, NY for her work "Fallen Angel," which addresses homophobia, racism and the turbulent history between the LGBTQ+ community and Christianity.
Second prize went to Prince Aziz Hunt of the Bronx for his untitled work documenting his pandemic experience portraying the "day-to-day drudgery of working a full-time job to pay rent while being isolated from friends and family."
There was a tie for third prize between Faith Kleese of Angola for her untitled work capturing the impact of the pandemic on the elderly and Josue Petion of Brooklyn for his work untitled work that identifies "religion and prayer as the only safe line of defense for marginalized people against those in power."  Honorable mention went to Ryan Blake of Cheektowaga and Sean Marchant of Silver Creek.
In all, 20 students responded and are represented in the exhibition. In addition to the winners, they are Kendall Brooks of Pendleton, Kailyn Gatto of Westfield, Angeline Ginsberg of Lindenhurst, Matthew Henze of Little Falls, Max Lee of Lindenhurst, Ryunoskue Nagao of Tokyo, Nyles Panus of Great Valley, Derek Raymond of Malone, Justin Saylee of the Bronx, Li Seagren of Jamestown, Neron Simpson of the Bronx, Rebecca Torncello of Scotia-Glenville, Karalyn Walter of Warren Center, Pa. and Isabella Wilder of Bergen.
Gallery hours are Tuesday through Thursday from noon to 4 p.m., Friday and Saturday from noon to 6 p.m., Sunday from noon to 4 p.m. and by appointment. The gallery is located on the main level of Rockefeller Arts Center. All visitors must wear a mask
Enjoy a variety of virtual orchestral and choral performances
Experience a variety of virtual choir and orchestra performances from around as selected by Rockefeller Arts Center for your viewing and listening pleasure.
Enjoy Rockefeller's archived performance clips via our Youtube channel
While live events are still on hold under the Governor's NY Forward Guidelines, special live performance clips are available for viewing on Rockefeller Arts Center's Youtube channel. The channel may be found at the below link:
In addition, we will be posting curated videos several times a week to our Facebook page. Some will be of past performances at Rockefeller Arts Center, and some will be from various artists and arts organizations that we admire.  We hope this will help you keep the arts alive in your heart until we are allowed to re-open and welcome you back in person! Use the button below to get to out Facebook page.
Rockefeller Arts Center Events