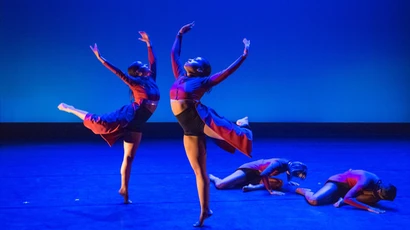 About Rockefeller Arts Center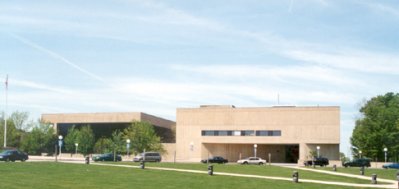 Designed by I.M. Pei and Partners, and built in 1969, the Michael C. Rockefeller Arts Center is the original, and oldest, center for performing and visual arts in the SUNY System. In 2016, following significant growth in programs, the campus dedicated a $39 million addition designed by Deborah Berke & Partners of New York City. RAC serves audiences from all over Western New York and Northwest Pennsylvania. With four performance venues and two galleries.
RAC is home to 180 performances and art exhibits (and an estimated 800 setup and rehearsal events) annually. Pre-pandemic attendance was over 37,000 people annually.

The 120,000 square foot facility houses faculty offices for the Department of Visual Arts and New Media and the Department of Theatre Arts and Dance, as well as classrooms, rehearsal halls and spacious, well-equipped art studios, dressing rooms, scenery and costume shops.
---
Rockefeller Arts Center is an administrative unit within the College of Liberal Arts & Sciences
Related Academic Programs: