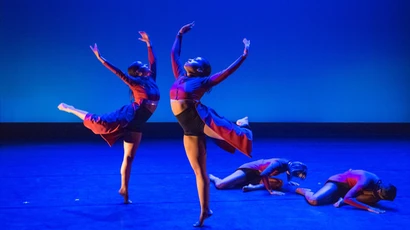 Become a Friend of Rockefeller Arts Center
The programs and activities at Rockefeller Arts Center would not be possible without the generous annual financial support of some 500 families and individuals from the Western New York area. These donors, known as the Friends of Rockefeller Arts Center, provide the critical difference between programming that is just acceptable to programming that is very special.
Benefits of membership include receiving our monthly newsletter, advance notice of program changes and additions, and having your name printed in our event playbills.
SUNY Fredonia Employees:
Click here to initiate payroll deduction giving
(Use "Friends of Rockefeller Arts Center" as the fund name)
Membership Benefits
Friend (up to $50) All donors receive:
Our free monthly newsletter Among Friends, keeping you up-to-date with behind-the-scenes information, insights and updates.
In recognition of your support, your name will be listed in the event playbills for the Hillman Opera, Walter Gloor Mainstage Series, Western New York Chamber Orchestra's Classics Series, Kaleidoscope Family Series and the DFT Communications Pops Series.
Enjoy a 20% discount for all RAC-sponsored presentations. (Pops and Kaleidoscope Series events)
You will have priority subscription privileges before season tickets go on sale to the general public.
Patron ($50 to $99 -- recommended basic membership level)
All of the above, plus: Free Backstage Tours offered by the Fredonia Student Chapter of United States Institute Technology after most Mainstage Series performances. (A normal contribution of $5.00 is expected, but is waived for donors at this level and above.)
Free ticket exchange privileges at the Campus Ticket Office (The normal fee is $2.00 per ticket.)
Benefactor ($100 to $199)
All of the above, plus: Your name displayed in the lobbies of King Concert Hall and Marvel Theatre.
Director's Circle ($200 to $499)
All of the above, plus: You will receive a special invitation to our donor recognition reception -- usually held in connection with a major performance, or during the summer when things are not so busy.
Dean's Circle ($500 to $999)
All of the above, plus: Special access to our "Director's Private Line" to assist with ticketing needs or any other special requests.
President's Circle ($1,000 and up)
Recognition as a "President's Associate" in the annual report of the Fredonia College Foundation.
Guaranteed access, with 48 hrs advance notice, to any ticketed event, even "sold-out" shows, taking place at Rockefeller Arts Center.