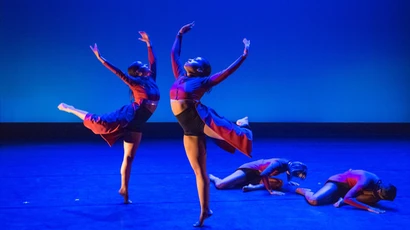 Volunteer
There are two primary ways to volunteer for Rockefeller Arts Center: one is to join the Usher Corps, which is composed of some 70-80 community residents and students. The other is to join the Friends Community Advisory Committee.
Usher Corps
Members of the Usher Corps volunteer at various events presented in Rockefeller Arts Center during the season - from Pops concerts to On Stage For Youth performances and Department of Theatre and Dance productions.
Usher duties range from ticket taking to assisting patrons in finding their seats to operating the coat check area and securing the venue after the performance.
In exchange for their services, ushers earn punch cards which are redeemable for free tickets to performing arts events at Rockefeller Arts Center.
Fredonia students who serve as volunteer ushers have the opportunity to become assistant house managers and then house managers.
The operation of the Usher Corps is overseen by Jody Falkner, events coordinator for Rockefeller Arts Center. She may be reached at by phone at 716-673-4423 or by email at jody.falkner@fredonia.edu.
Friends Community Advisory Committee
Members of the Friends Community Advisory Committee meet two to three times a year with Rockefeller Arts Center Director Jefferson Westwood to provide feedback on center events and serve as a sounding board for ideas for future programming.
In addition, Advisory Committee members assist with the Friends Annual Fund membership campaign by reaching out and encouraging their friends to donate to the fund. Members also serve as good will ambassadors for Rockefeller Arts Center in the community at large.
More information is available from Mr. Westwood at 716-673-3217.