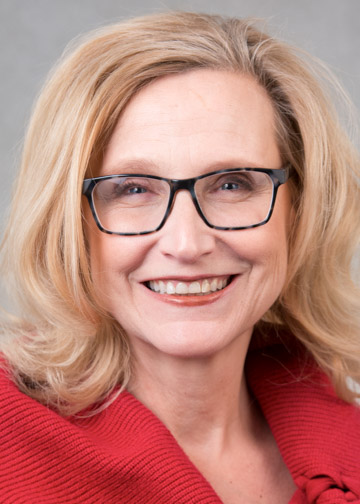 Lisa Walters
Associate Professor (Business Administration)
Thompson Hall E350
716-673-3504
Lisa.Walters@fredonia.edu
Ph.D., California Coast University
I began my career as an adjunct professor at Fredonia in fall of 2001, teaching human resource management, business communications, organizational behavior, and strategic management. Prior to my full-time appointment at Fredonia in 2013, I served as the Senior Compliance Analyst for the American Red Cross Biomedical Services group, where analyzed and evaluated operational data for executive and governmental reporting, as well as to provide insight into operational quality assessments with regard to the priority of auditing focus. Before that Red Cross appointment, I served as a Senior Quality Auditor with the Red Cross, where I evaluated biomedical operations for compliance and quality. I also served as the Principal Officer of my entrepreneurial consulting company Healthy Solutions Quality Consulting, where my work was centered on accreditation readiness reviews, problem-solving and continual improvement.I serve on the Accreditation Council for A2LA and also serve on its Technical Advisory Committee. I have served in a variety of leadership roles with the American Society for Quality (ASQ); through ASQ, I hold Certified Quality Auditor certification. My Bachelor's of Science degree is in Medical Technology,with a Specialty in Blood Banking, and I also hold an MBA in addition to my PhD.
Office Hours
Monday: 10 am - 12:30 pm
Wednesday: 10 am - 12:30 pm
By Appointment
Teaching Interests
I am delighted to teach in the fields of Operations Management, Quality Management, Supply Chain Management, and Lean Six Sigma. I blend traditional course work with a high emphasis on problem based learning to provide an experiential component to the content learning; in this way, I hope to meet and exceed the aspect of our mission of creating career-ready graduates.
Research Interests
I enjoy any research that involves improvement in some regard, whether that be the application of quality improvement principles and techniques to achieve business and organizational sustainability,competitiveness, and regulatory compliance, where applicable, or improvement in our teaching processes themselves. A review of my intellectual contributions serves as testimony to this commitment to improvement, no matter the process or system.