Past Events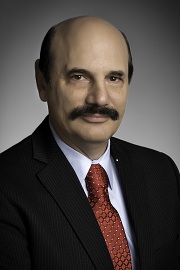 On April 28, 2016, Stuart Shapiro was a featured speaker at a seminar on Intellectual Property sponsored by the Erie County Bar Association. Dr. Shapiro spoke on the subject of Insurance Coverage for Copyright and Trademark Infringement Cases.
Also on the panel was the Associate Commissioner of the United States Patent and Trademark Office who came in from Washington D.C. for the event.
---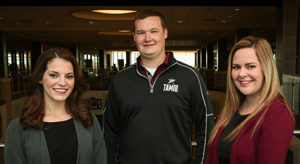 When Amanda Ruthman, Applied Professional Studies alumna, director of Sports Information and promotions specialist at Texas A&M International University, was looking to hire an assistant, she knew where to look. Back to her alma mater- halfway across the country.
Read the whole story of Amanda Ruthman in Campus Report.
---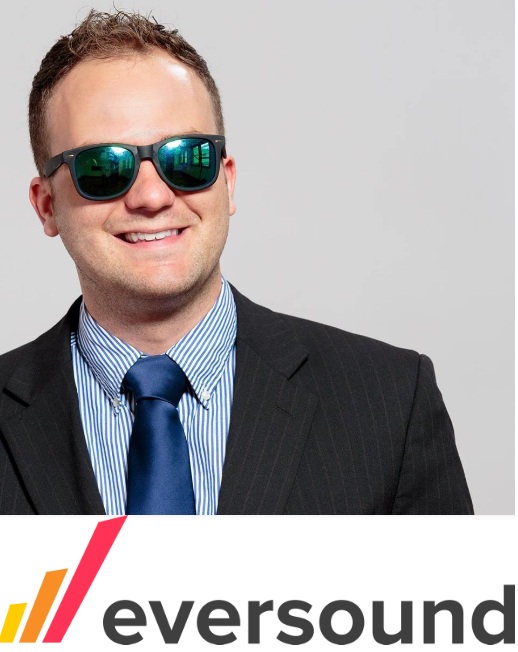 Mr. Matt Reiners, a sport management graduate (class of 2011), working with a partner has helped start two companies over the past four years and have been named as one of two (other being his business partner) "2016 Young Entrepreneur of the Year for the New England Region" by the US Small Business Administration (SBA). We are very proud of Mr. Reiners!
Please read more in NH Business Review and visit his company web site.
---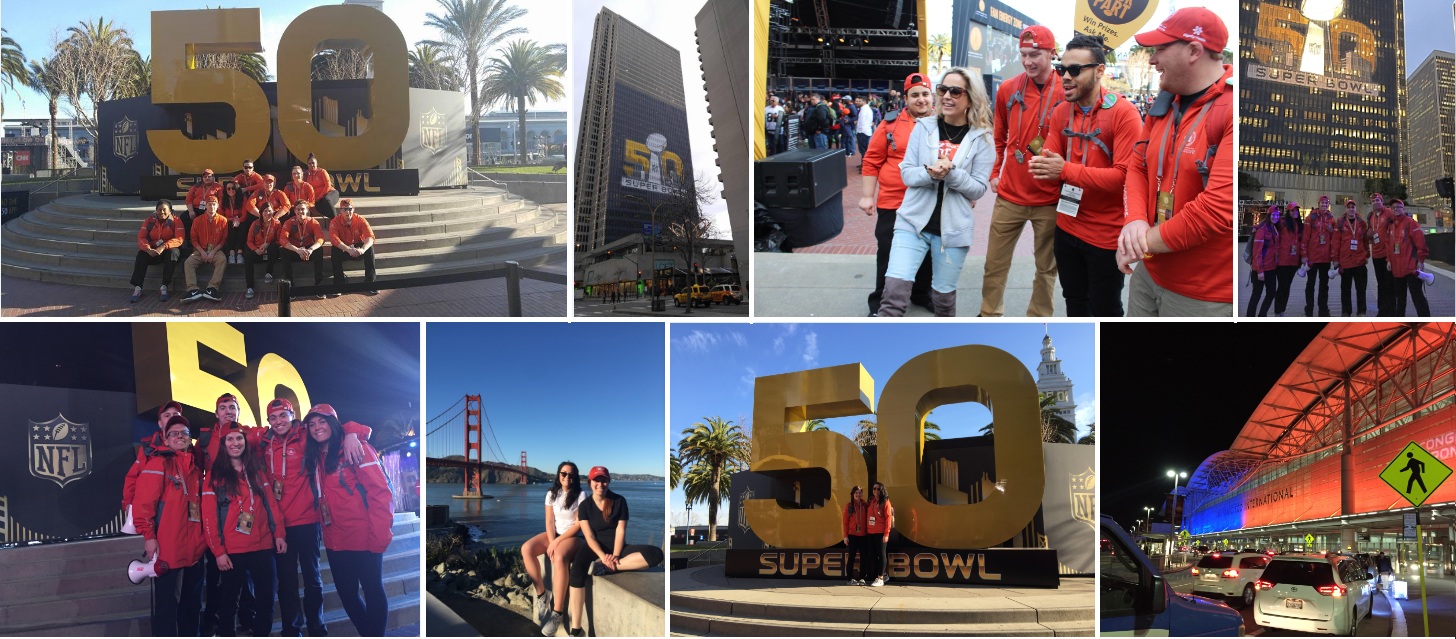 A group of 18 Sport Management majors and two professors - Dr. Hite and Prof. Becker - traveled to San Francisco to volunteer for the Superbowl.
In the five days leading up to Super Bowl Sunday, the Fredonia students were official Super Bowl Host Committee volunteers in Super Bowl City, the hub of fan energy and excitement. The family-friendly "fan village" inside the Justin Herman Plaza was a veritable football heaven, boasting countless football attractions and events — even concerts. It also promoted the technical prowess, culinary experiences and cultural diversity of the San Francisco Bay area.
As Super Bowl volunteers, Fredonia's students were offered a unique experiential learning opportunity that was supported by classroom preparation, said Dr. Penny Hite, coordinator of Fredonia's Sport Management major, which is part of the department of Applied Professional Studies.
"After an extensive study of facility and event management in the classroom, the students applied theory to practice through personal involvement at various Super Bowl events. This application provided valuable insight into the roles, responsibilities, liabilities and functions of a professional sport manager involved in the world's biggest sporting event," Dr. Hite explained.
The experience was featured in the Campus Report and Dunkirk Observer.
---

Four international students - Ahmet Ozan Sivri, Iago da Silva, Mert Vurgun, and Kaê Uchôa Sarmanho - worked with Dr. Barneva on two projects related to data analytics "Visualization Techniques for Extracting Information from Large Data Volumes" and "Big Data Analytics for Improving Business Operations." The students presented their work at the SUNY Student Undergraduate Research Conference at Cobleskill, NY on April 15, 2016.
---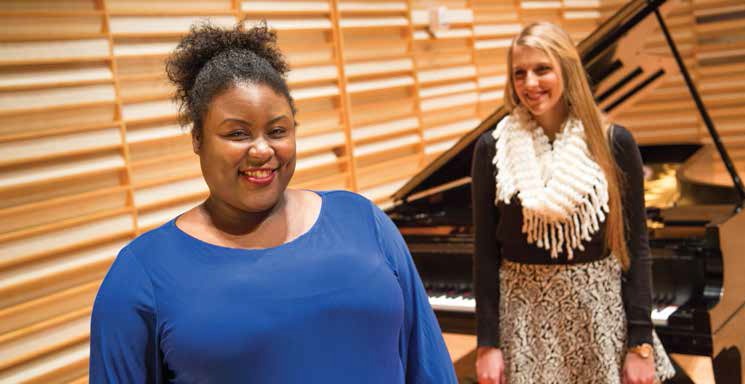 Nia Drummond and Michelle Cope (Music Industry Major) lived in the same first-year residence hall and quickly became best friends. However, neither could have guessed that they would become serious business partners and share several amazing experiences, all because of their passion for music.
Today, Michelle runs all of Nia's social media, including the website she built for her (during lulls of their Hillman Opera rehearsals, they admit). She also organizes all of Nia's events and handles the many behind-the-scenes details needed to get Nia to her performances. Michelle coordinates flights, creates itineraries, negotiates with lawyers, deals with money, and handles the press and media rights — putting into action everything she has learned from the Music Industry faculty. Read more in the Statement Magazine
---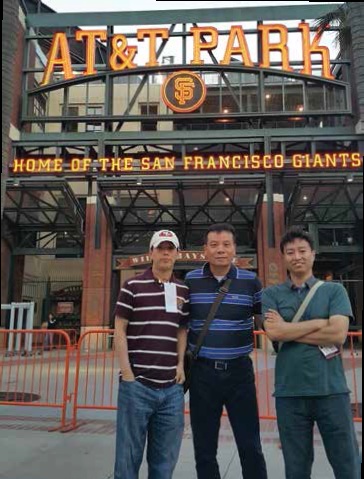 Dr. Sungick Min, left, at the San Francisco Giants' AT&T Park in 2015.
Dr. Min has worked in professional sports for the past 12 years. Currently, he works for the Korean sports newspaper, Sports Chosun, as a Major League Baseball (MLB) Correspondent covering players from South Korea. Some of the players he has worked with include Chan Ho Park from the Los Angeles Dodgers/Pittsburgh Pirates, Byung-Hyun Kim and Sun- Woo "Sunny" Kim from the Colorado Rockies and Hee- Seop Choi from the Florida Marlins. In his most recent work he covered Shin-Soo Choo from the Texas Rangers. As he covers each player, he travels to their home and away games. After he watches the game, he participates in the post-game interview with the manager and then interviews the Korean player as well. Once he gathers all of the information, he goes back to his press box, writes the story and emails it to the newspaper. This job has provided Min with a lot of connections, experiences and international relations. Read more in the Statement Magazine.
---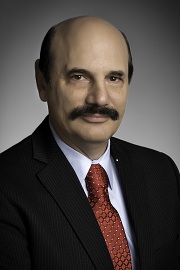 On February 8, 2016, an article about Professor Stuart Shapiro entitled "Attorneys adjust to changing music industry" appeared on the front page of Business First /Buffalo Law Journal. In it, he explains his experience in entertainment law, presents his vision about the future of the industry and talks about the Music Industry Program at Fredonia. The paper is available here: http://www.bizjournals.com/buffalo/blog/buffalo-law-journal/2016/02/att….
---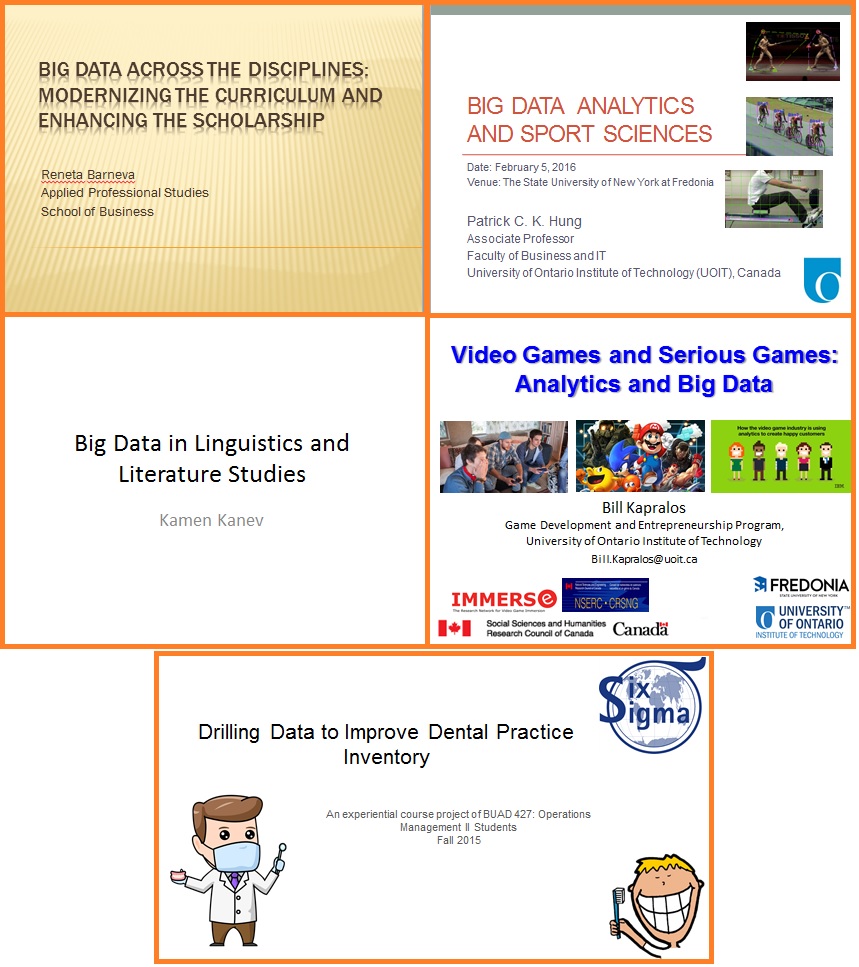 At the Professional Development Day on February 5, 2016, Dr. Barneva presented and organized a round table on "Big Data Across the Disciplines: Modernizing the Curriculum and Enhancing the Scholarship." Participants in the round table were Dr. Lisa Walters from the School of Business, Drs. Patrick Hung and Bill Kapralos from the University of Ontario Institute of Technology, Canada, and Dr. Kamen Kanev from Shizuoka University, Japan.
A larger amount of recorded data was created in the last 20 years than in the whole human history. The information extracted from it is used in various ways and is quickly transforming our world. The universities are preparing the future workforce and if we would like our graduates to be successful, we have to empower them with Big Data analytics skills. While the skills and tools for data analytics are common, their implementation is discipline-specific. More can be found in the Professional Development Day program.
---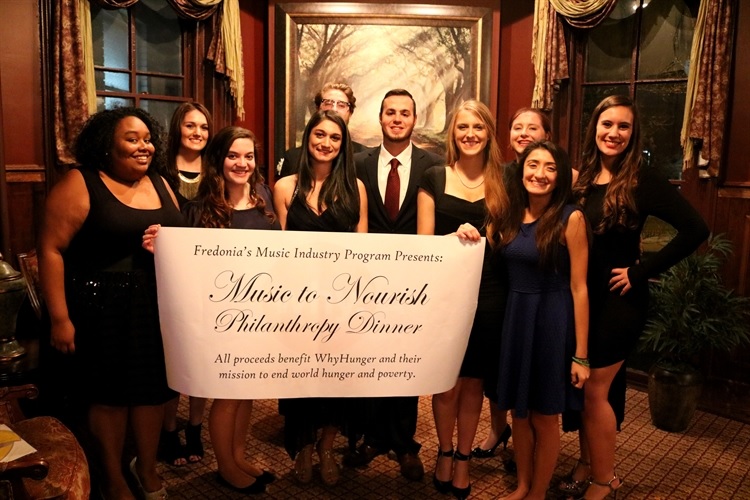 In January 2016, Fredonia's Bachelor of Science in Music Industry degree got approved by SUNY Provost's Office and by the Department of Education. The academic program, which exceeded 160 enrolled students as of Fall 2015, has been upgraded to a full-scale major, compared to its previous concentration status, by the state education department and SUNY Board of Trustees. Music Industry — offered for years at Fredonia as a concentration within its School of Business — has become what is believed to be the only Bachelor of Science degree program of its kind in Western New York. The State Education Department and SUNY recently approved the B.S. degree, effective beginning in the Spring 2016 semester, making Fredonia one of only a handful of schools statewide that offer such a distinctive undergraduate degree.
"The creation and approval of the Music Industry degree is part of an ongoing process of curricular development and renewal at Fredonia, where we are responsive to the changing interests of students as well as the needs of employers," said Provost and Vice President for Academic Affairs Terry Brown. The event was featured by Campus Report.
---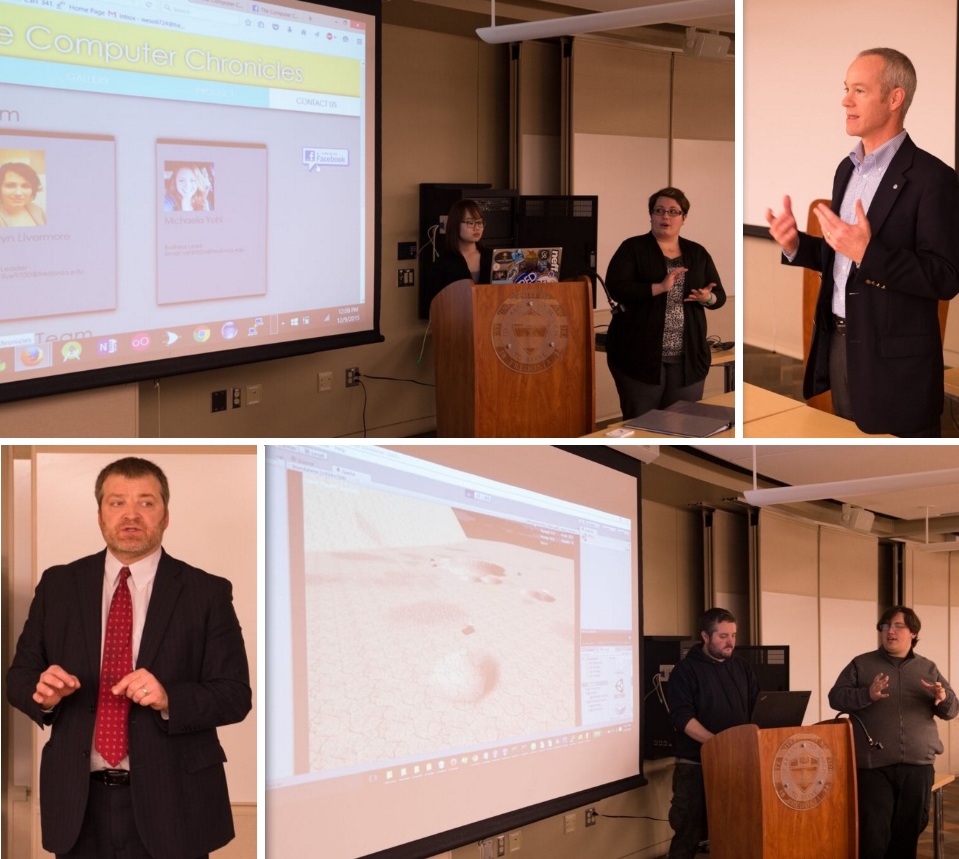 The Annual Student Computer Science Expo was held on Wednesday, Dec. 9, 2015. Twenty two presenters displayed their work devoted to website design, mobile application development, computer graphics, computer security and building a custom operating system. Most of the projects were part of their class experience, while others they have developed on their own or as an independent project with a faculty mentor. The expo was powered by AT&T through a grant obtained by Dr. Barneva. The Director of the Technology Incubator, Mr. Charles Cornell, and Mr. Kevin Hanna from AT&T attended the event and addressed the enthusiastic audience.
The Expo was featured by the Campus Report.

---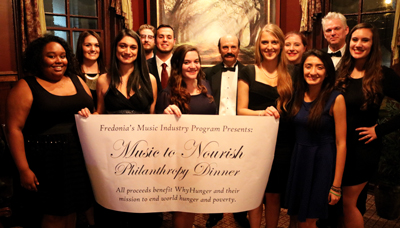 Students of the Music Industry program hosted a recent black tie Music to Nourish Philanthropy Dinner, raising over $3,100 for WhyHunger, a global nonprofit organization that provides grassroots solutions to ensure communities have access to proper meals and nutrition.
The event, held at The White Inn, was organized in the framework of the Music Marketing and Promotions course taught by Music Industry Program Coordinator Armand Petri from the Department of Applied Professional Studies. The main organizers, students Michelle Cope and Mikayla Mendels, showed that various skills and knowledge acquired at Fredonia including organization, event management, creative writing, public speaking, establishing interpersonal connections, working as a team, and computer literacy were instrumental in creating the charity dinner.
The dinner included performances featuring Fredonia talent from the Fredonia Guitar Quartet, Gabby, Vaughn & Kate, and Nia Drummond. There was a silent auction, which included signed items from the Goo Goo Dolls and world renowned singer Renee Fleming, artwork including an item by Salvador Dali, and other donations from local establishments.
The event was featured by the Campus Report.
---
Prof. Petri, together with Joe Rozler, wrote the music for the movie Killer Rack - "Fun bags". It got Best Song Award for 2015 at the Fright Night Theatre Film Festival. You may read more here.
---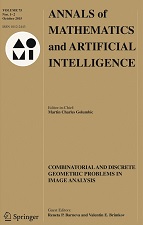 Dr. Barneva, together with Valentin Brimkov from SUNY Buffalo State, served as a guest-editor of a special issue of the prestigious international journal Annals of Mathematics and Artificial Intelligence published by Springer. The special issue entitled "Combinatorial and Discrete Geometric Problems in Image Analysis" appeared in Vol. 75, No 1-2, in October 2015. The publication was featured by Campus Report.
---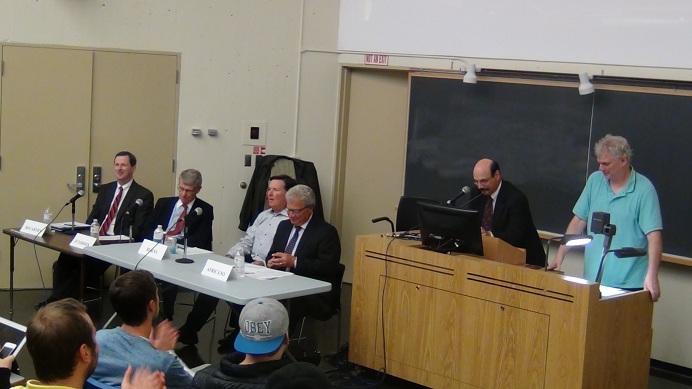 On October 15 the department hosted "Backdraft" presentation - an event organized by Dr. Stuart Shapiro to discuss the issues of copyright. Keynote speakers included Federal Court Magistrate Judge Jeremiah McCarthy, Dr. Terrence Burns, Paul Zuydhoek, Esq. and Kenneth Africano, Esq.
The presentation considered a case in which two plaintiffs sued Universal Pictures for copyright issues and was attended by over 100 students and faculty. It was featured in The Leader and Campus Report.
---

Dr. Barneva received support from AT&T to power the Computer Science Student Expo organized annually by Prof. Olson. All students taking CSIT classes can apply to present. The best student works are selected for Power Point presentations and software or hardware computer demonstration. All Fredonia students are invited to attend. Free pizza and soda are provided by the Dean of Liberal Arts and Sciences Office.