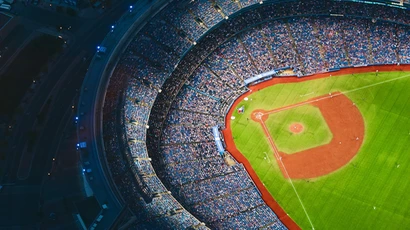 Sport Management Program at Fredonia
Fredonia's Sport Management program will prepare you to enter the fields of: sport marketing, sports management, sport administration, ticket sales, event and season promotions, sports journalism, sports broadcasting, customer service, event and venue management to name just a few. Your experience will include internships at places like professional sports organizations where you will apply your classroom knowledge in a setting that reflects your professional aspirations.
The Fredonia Difference
Fredonia's faculty brings decades of real-world experience to the classroom. They have been (or currently are) involved in international sport business, coaching, sport marketing, management and promotions, and as legal counsel.
The program also focuses on lifetime wellness, personal health and well-being. Wellness courses are offered to enhance the quality of life of students and to develop skills in physical activities that can be continued for a lifetime. Health enhancement courses such as Stress Management, Fitness and Nutrition, and Wellness and Health Promotion encourage students to take an active responsibility in managing their health.
Career Opportunities for Sport Management
Sports marketing
Sports management
Sports administration
Ticket sales
Event and season promotions
Sports journalism
Sports broadcast
250
Internships available
Choose from many established programs with professional organizations.
15:1
Student/faculty ratio
Sport Management classes are small, ensuring a personal connection with faculty.
3
Super Bowls attended
Fredonia students interned at the last three Super Bowls, with more trips planned.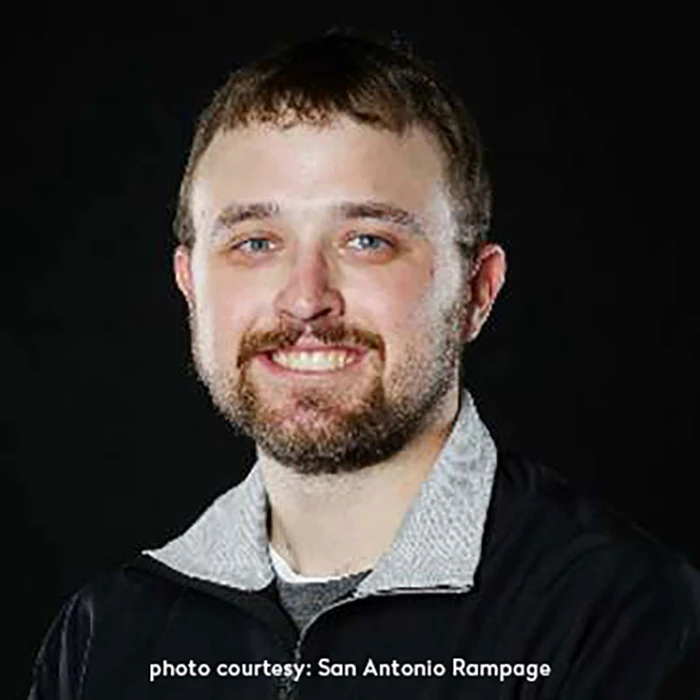 From the classes I took, to the outstanding support from faculty, staff and athletic department, Fredonia gave me the education and hands-on experience I needed to achieve my goal. I'm extremely grateful to Fredonia for launching me into an awesome career."
Jack is currently the Assistant Equipment Manager for the San Antonio Rampage of the American Hockey League.
Jack Markwardt
B.S. Sport Management
Class of 2012
Why Sport Management at Fredonia?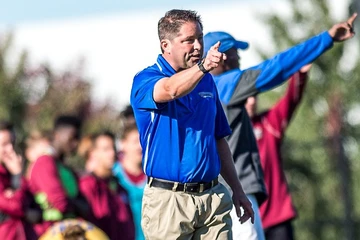 Coaching
Fredonia's Athletic Coaching minor blends well with the Sports Management major and leads to a certificate.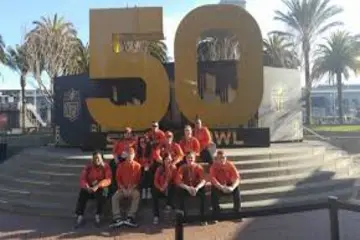 Sport Managment Club
Sport Management Club gives students real-world experience in marketing, event planning and management, and sales and promotions.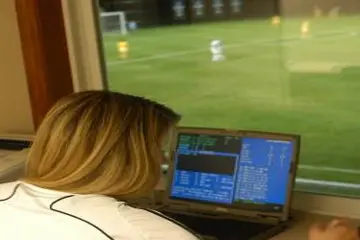 Affordable Opportunity
Fredonia graduates have gone on to pursue master's degrees. As a public university, earning a bachelor's degree at Fredonia is a better value.
Sample Courses
SPMG 212 Event Management
The course will provide comprehensive information on sport event management. The students will gain an understanding of the key components of organizing, marketing, and planning of on-campus intercollegiate athletic events. After several weeks of instruction, students will be responsible for the coordination, supervision, and progression toward the management of on-campus athletic events during the semester.
SPMG 250 Digital Marketing for Sport Management
The course will introduce students to digital marketing technologies associated with sport management. It will discuss business models, media best practices, building fan communities, construction of marketing web sites, online security and payment systems, and inbound marketing. Guerilla marketing, third party online retail and distribution options, online press, promotion, and advertising options, analytics and measurement, ethical and social issues associated with online marketing, as well as collaborative online marketing and supply chain management will also be covered.
SPMG 330 Leadership and Management in Sports
The course investigates the important aspects of leadership theory, management practices and human resource allocation for sports management. The course follows the guidelines of the North American Association for Sports Management. The guidelines mandate that students learn to define the elements of leadership theory and describe the various skills, roles and functions of sport managers as they relate to managerial responsibilities. Students will learn about the role of leadership, management and resource allocation for sport operations.
Program Additional Links
What does a 4-year degree look like?
What are all the required and elective courses offered to obtain this degree?