Marion International Fellowship for the Visual and Performing Arts
Due to COVID-19, and the temporary closure of many of the circle member institutions, the Fellowship has been suspended for this year. The four candidates that made it to the finals: Jamie Sampson (Fredonia), Paul Rucker (Ucross), Sarah Mckenzie (Ucross) and Neil Rolnick (Ucross), all demonstrate the incredible talent that applies for this fellowship each year.
The application period concluded March 31, 2020.
The Marion Fellowship was created to connect several organizations which have been generously supported by Cathy and Jesse Marion. It is designed to support an artistic journey through which a creative project is developed. Selected fellows will demonstrate outstanding achievement and high professional potential in the arts. The Fellowship award is up to $18,000, which may be used for materials, travel, lodging, per diem expenses, and technical or collaborative assistance, and including a personal stipend up to $5,000.
Time Frame
The journey begins in summer 2020 at the Chautauqua Institution in Chautauqua, New York, includes a residency at the Ucross Foundation in Wyoming, and concludes in Fall 2021 with a presentation about the work or demonstration of the work-in-progress at the State University of New York at Fredonia. The creative journey must include at least one additional Circle member organization: the Alley Theater of Houston, or the Alberta University of the Arts.
Who May Apply
Applicants must be current or former affiliates of one or more of the Marion Circle member organizations, in roles such as artistic or professional staff, faculty, fellows, or artist.
Full details are available on the submission web site.
For questions about eligibility or further details, contact Dr. Sarah Hamilton, Associate Professor of Music, State University of New York at Fredonia: sarah.hamilton@fredonia.edu, 716-673-4631 or 716-673-3151.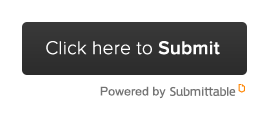 Current Marion Fellow
Teresa Booth Brown is an artist and teacher best known for her use of collage in oil painting, mixed-media drawings, and printmaking. Her collage materials come from a wide range of sources including fashion magazines, discarded teaching materials, and obsolete textbooks. Strong color, abstracted imagery, and architectural geometry distinguish her work.
Teresa studied at Reed College, the Museum Art School, and Bennington College; and continues a teaching tradition which helps artists to identify and develop unique and individual directions in their own work. Her teaching focus also includes making art experiences and art-making activities which are accessible to everyone.

She is the Artist Programs Coordinator for the Aspen Art Museum, teaches at the Pitkin County Jail, and is summer faculty at the Anderson Ranch Arts Center and La Napoule Art Foundation in the South of France. She was the interim Director of Painting, Drawing and Printmaking at Anderson Ranch Arts Center in 2017.
Teresa has been awarded residencies at the Skowhegan School of Painting and Sculpture, Anderson Ranch Arts Center, the Ucross Foundation, the American Academy in Rome, and the Campo Artist Colony in Uruguay. She is the 2019-2020 recipient of the Marion International Fellowship Grant.
Follow Teresal's journey here.
Marion Fellowship Awards 2013-2020
(2013-14) - Liz Lee, Inaugural Marion Fellow, Photographer, Cosmological Process
(2014-15) - Jason Dilworth, Graphic Designer, Listen Before Talking: A Journey of 4,376 Km Across the North American Interior
(2015-16) - Lynne Neuman, Choreographer and Josh Davis, Composer, TOSS and Eve Belgarian, Lighten Up
(2016-17) -Juanita Rockwell, Playwright, Splitting Atoms with a Butterknife
(2017-18) - Jessica Kahkoska and Preston Allen, Writers, Dramaturgs, & Performers, The Untitled Agent 355 Project
(2018-19) - Daniel Kellogg, Composer, Mao's China
(2019-20) - Theresa Booth Brown, Visual Artist, The Neo-Quietism Project