Science Education Programs at Fredonia
Under the direction of the Science Education Partnership, science education is taught by a collaborative made up of faculty from the natural science departments, the College of Education and from the Roger Tory Peterson Institute. "Science Education" is the umbrella for all science courses taught specifically to education majors in addition to all science pedagogy courses.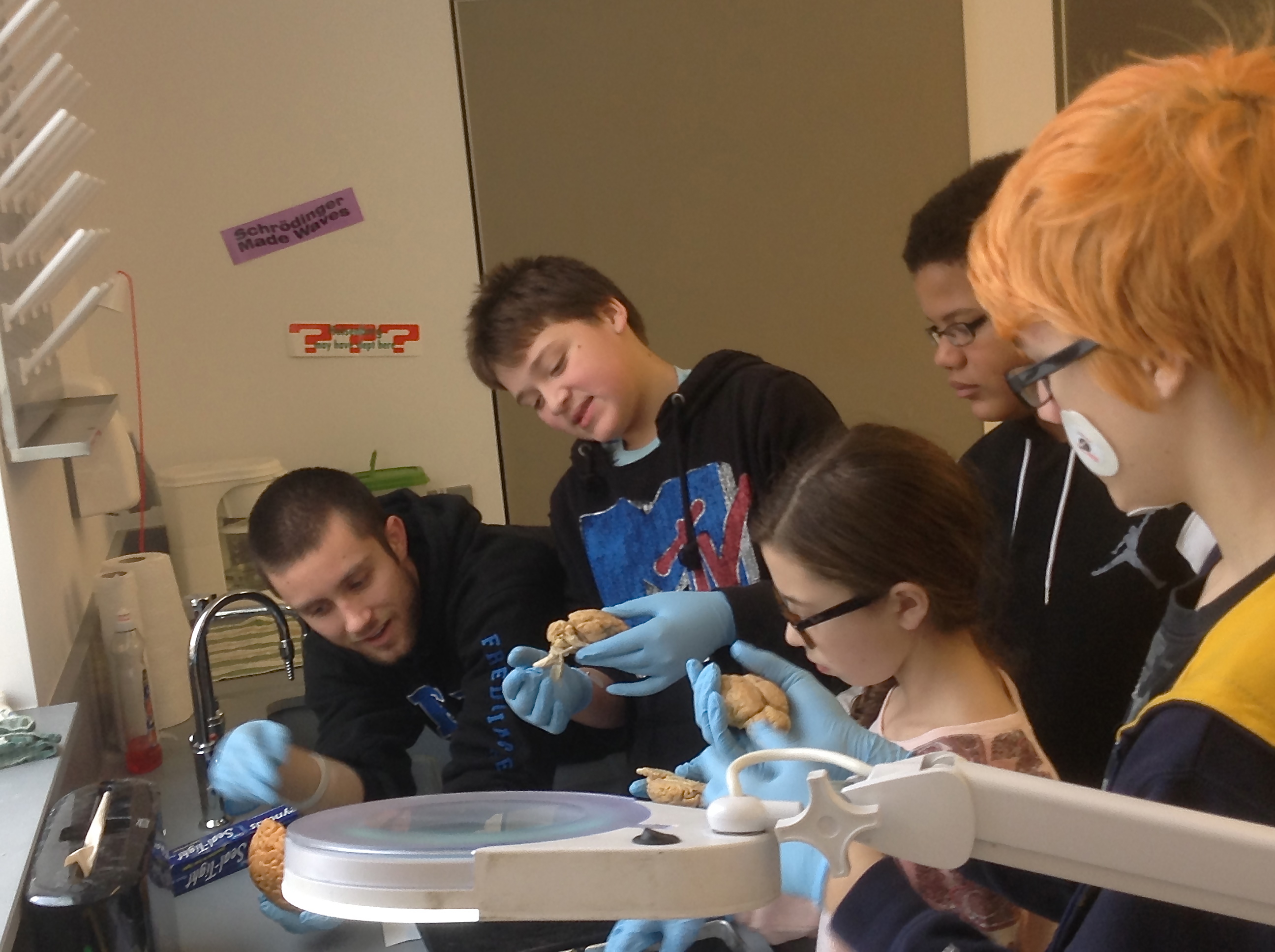 Fredonia education students can be certified in science education at the childhood or adolescence levels through a variety of pathways.
Childhood Education or Early Childhood Education/Science Concentration - Many Childhood/Early Childhood education majors chose a natural science for their area of concentration. These students take a rigorous curriculum of science courses, the Science for Elementary Educators suite, two semester of the Science Teaching Internship in addition to their pedagogical courses.
Adolescence Education in Science – At the undergraduate level, candidates earn essentially a dual degree in education and Biology, Chemistry, Earth Science or Physics.