Survey ranks Village of Fredonia a top college town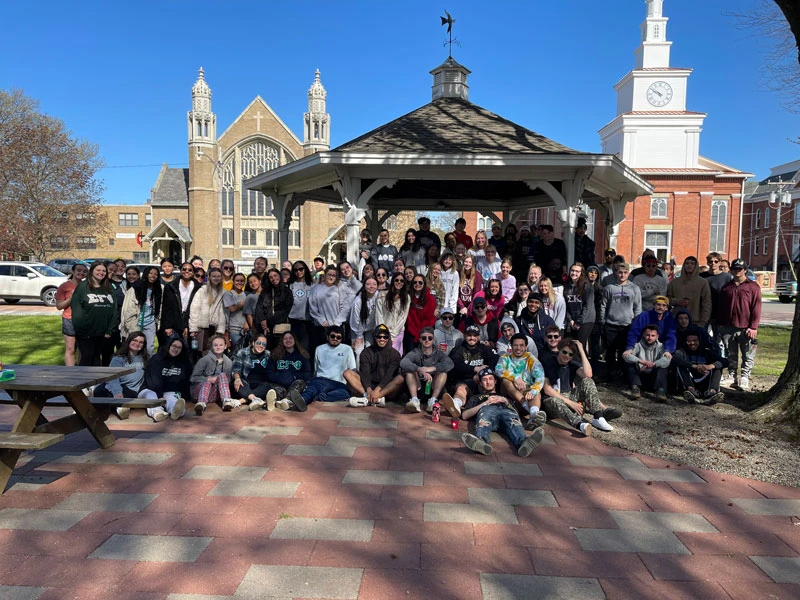 One of the best college towns in the Northeast is Fredonia?
You bet!
In fact, the home of the State University of New York at Fredonia ranked second – a notch above Ithaca, home of an Ivy League school – among the 10 best college towns in the Northeast, according to a 2022 survey compiled by RentCafe. The findings were reported in "Best College Towns in the Northeast to Spend Your Student Years," in the online Market Insights.
The survey sought to discover which towns offer the best college experience, which RentCafe defined not just by having the best schools, but also affordability and high quality of life. Common building blocks of great college towns, according to university admissions experts, include: how good the education is, how much money you need to spend and opportunities to have a great overall life experience, the article states.
A RentCafe research and writing team analyzed relevant data using three categories to rank the best college towns with populations between 10,000 and 300,000, of which at least 25 percent were students, in the northeast region. Towns were scored using 13 metrics in three categories: livability, affordability and quality of education.
The village ranked no. 1 in terms of affordability, based on lower overall costs of housing, tuition and fees that are its best-selling points, according to RentCafe. While livability wasn't ranked as quite as high, given fewer arts and entertainment establishments compared to other college towns, the survey touted the village of about 11,000 residents for not being a "crowded city," as well as its close proximity to Lake Erie and Canada.
Oneonta was the only other town in the top 10 with a SUNY school.
Only Amherst, Mass., home of Amherst College, Hampshire College and the University of Massachusetts Amherst was ahead of the village in the overall rankings.
Other towns filling out the top 10 were: West Chester, Pa.; Cambridge, Mass.; State College, Pa.; Princeton, N.J.; Storrs, Conn.; Oneonta and Bloomsburg, Pa.
RentCafe, through Market Insights, reports stats about the pulse of local markets as well as national and state level dynamics.