Veterans Honor Roll
Saluting the men and women who have served our country.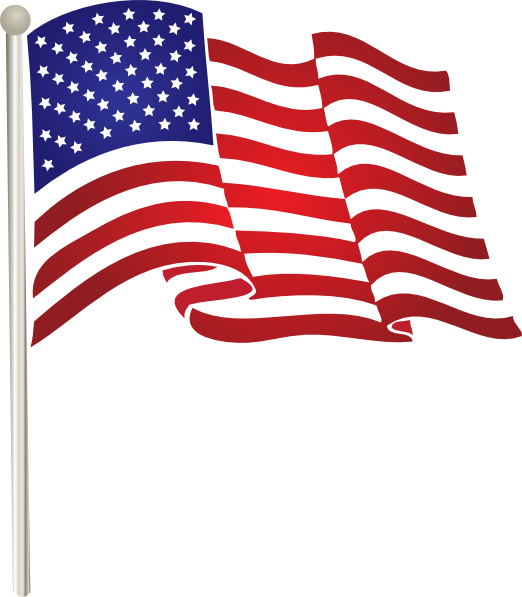 "But, in a larger sense, we can not dedicate -- we can not consecrate -- we can not hallow -- this ground. The brave men, living and dead, who struggled here, have consecrated it, far above our poor power to add or detract. The world will little note, nor long remember what we say here, but it can never forget what they did here."
Abraham Lincoln, Gettysburg Address.
| | | | |
| --- | --- | --- | --- |
| Honor Roll | Branch | Conflict/Comments | Donor |
| Joseph H. Andrasik, Sr. | | World War II | |
| Daniel A. Barr, Jr. | U.S. Army | Operation Enduring Freedom | |
| Thomas L. Barresi | U.S. Army | World War II (Purple Heart) | Ms. Marilyn A. Barresi |
| SGT Jean Blackmore, Class of 1982 | U.S. Army | | Ms. Jean Blackmore |
| Ernest R. Brown | U.S. Army | Korean War | |
| James Richard Brown | U.S. Marine Corps | Korean War | Dr. Teresa Brown |
| David George Callis | U.S. Marine Corps | | |
| CPT James F. Cameron | U.S. Air Force | Vietnam - KIA 9/13/1969 | |
| LTC Raymond A. Cameron | U.S. Navy/U.S. Marine Corps | World War II/Korea/Vietnam | |
| CMSgt Gerald M. Cheney (Ret) | U.S. Air Force | | |
| Dallas Christopherson | U.S. Navy | World War II | |
| Carlton L. Coon | U.S. Army | World War II (101st Airborne) | Bob & Shirley Coon |
| Donald A. Coon | U.S. Army | World War II | Bob & Shirley Coon |
| Robert E. Coon | U.S. Air Force, U.S. Army | World War II | Bob & Shirley Coon |
| LTC William H. Coon (Ret) | U.S. Air Force | Vietnam | Bob & Shirley Coon |
| COL David Correll | U.S. Army | | COL (Ret) David R. Correll |
| SGT John David Correll | U.S. Army | | COL (Ret) David R. Correll |
| LTC Gary S. Cross, Class of 1983 | U.S. Army | OIF (2009, Joint Counter-Terrorist Task Force) | LTC Garry Cross |
| Henry "Pete" Davis | U.S. Army | World War II | |
| Angelo J. Dimarco | U.S. Army | World War II (1st Ranger Battalion) | Mr. & Mrs. Dean Messina |
| SGT Rodney G. Dimick | U.S. Army | Korea | Ms. Anne M. Podolak |
| Richard Dimick | U.S. Army | | Ms. Anne M. Podolak |
| SSG Lori M. Dispenza | U.S. Army | Operation Iraqi Freedom | Ms. Lori M. Dispenza |
| SGT Walter F. Drag, Sr. | U.S. Army/Army Air Corps/Air Force, 1940-1949 | | Hon. Walter F. and Susan Drag |
| Don Dutko | U.S. Navy | | Mr. John Dutko |
| Charles C. Eikenburg | U.S. Navy | World War II | |
| Michael Ellian, Class of 1997 | U.S. Army, 1997-2001 | | |
| Herbert C. Ensign, Jr. | U.S. Army | Korean War | Ms. Laurie Ensign |
| SFC (Ret) James T. Finley | U.S. Coast Guard, 1960-1964; Army Reserves 1978-1996 | | Mr. Mark Mackey |
| Richard Fore | U.S. Army | | Ms. Anne M. Podolak |
| MAJ (Ret) Dave Fountaine, Class of 1979 | U.S. Army, 1979-1992 | | Dr. Davide Fountaine |
| George R. Frey | U.S. Army | Korea | Ms. June Miller-Spann |
| PVT James Duff Grant | British Expeditionary Force | World War I | |
| James F. Gerber | U.S. Army | World War II | Jack & Christine Gerber |
| Irving Goldenberg | U.S. Army, 1942-1945 | World War II | Mr. & Mrs. Richard Drew |
| COL Walter O. Gordon | U.S. Air Force | | Dr. Virginia Horvath |
| John Gorsky, Class of 1986 | U.S. Navy | Operation Desert Storm | Mr. John-Paul Gorsky |
| Robert S. Hartung, Sr. | U.S. Navy, 1941-1944 | | Mr. & Mrs. Benjamin Hartung |
| William X. Holterback | U.S. Army | Korean War | Jack & Christine Gerber |
| Markey W. Jimerson | U.S. Marine Corps | Vietnam War | Ms. Cheryl John |
| Thomas C. Kane | U.S. Army | World War II | |
| James Kaufman | | Commander John W. Rogers Post 327, 1970-1973 | John W. Rogers Post 327 |
| CPT Christopher Kittle | U.S. Army | Operation Enduring Freedom (Afghanistan) | Mrs. Barbara Kittle |
| Clyde Kittle | U.S. Army | | Mrs. Barbara Kittle |
| CPT (Ret) Holly Koester, Class of 1981 | ROTC, U.S. Army, 1981-1991 | | Ms. Holly Koester |
| COL (Ret) Joy Koester, Class of 1981 | ROTC, U.S. Army, 1981-2008 | Desert Storm (Iraq) | Ms. Holly Koester |
| ENS Thomas Kunego | U.S. Naval Reserves | 1934-1956, Killed in Training | Ms. Anne M. Podolak |
| Arthur N. Lamb | U.S. Navy | World War II (Normandy) | |
| COL (Ret) Thomas Linek | U.S. Army | Signal Corps, 30 Years | COL (Ret) Thomas Linek |
| Larry S. Mackey | U.S. Air Force, 1962-1966 | | Mr. Mark Mackey |
| Charles S. Mancuso, Class of 1953 | U.S. Army Signal Corps, 1953-1955 | Korea | |
| PVT James Maxwell | U.S. Army | World War II (Tank Destroyers, Pattons U.S. Third Army) | |
| Mr. Francis Mazierski, Class of 1970 | U.S. Army | 1966-1968 | Cindy & Barbara Yochym |
| Ira G. McBee | U.S. Navy | World War II | |
| MSgt Robert McIntosh | U.S. Marine Corps, 1972-1994 | Desert Storm | Mr. Robert McIntosh |
| Thomas M. McTigue | U.S. Navy | Vietnam War | Ms. Erin Mroczka |
| Alan Nicher, Class of 1969 | U.S. Air Force, 1969-1973 | | Ms. Annmarie Nicher, '70 |
| Joseph J. Orlando | U.S. Army Air Corps | World War II | |
| Alan L. Ott | | 1945-1947 | John W. Rogers Post 327 |
| Gilbert W. Pattyson | U.S. Air Force | Vietnam | Bob & Shirley Coon |
| LT Matthew C. Podolak | U.S. Army | Iraq | Ms. Anne Podolak |
| CPHM Louis E. Rees | U.S. Navy | Worl War II, (Pacific Theater) | |
| SP5 Stephen E. Rees | U.S. Army | Vietnam | |
| John Renyhart | | World War II | John '64 & Nancy '65 Renyhart |
| LCpl Todd J. Richenberg | U.S. Marine Corps, 2007- Present | Intel | Ms. Anne M. Podolak |
| RM2 Joseph M. Rumaker Sr. | U.S. Navy | World War II, Korea | Mr. Nick Koziol |
| Paul F. Schaefer | U.S. Army, 1951-1953 | | Drs. Brooke & Virginia Horvath |
| Steven P. Schaefer | U.S. Air Force | | Dr. Virginia Horvath |
| Harold Shakin | U.S. Air Force | World War II Pilot | Mr. Toby Vandemark |
| Neil C. Strong | U.S. Navy | World War II | Dr. Janeil C. Rey |
| J. Lee Tiffany | U.S. Army | World War II | Dr. & Mrs. David Tiffany |
| James A. Trabert | | World War II | |
| Capt (Ret) Lawrence T. Wilson | U.S. Navy, 1943-1946 | World War II | Dr. & Mrs. David Herman |
| Maynard O. Winship | | World War II | Ms. Lisa Marrano |
| William M. Wilkinson | U.S. Air Force, 1943-1945 | World War II (Navigator, 8th Air Force, 95th Bomb Group, 845th Bomb Squad) | |
| Michael Yochym | U.S. Army | World War II | Cindy & Barbara Yochym |
Honor Roll of Veteran and Military Organization Donors:
American Legion JW Rogers Post 327; Westfield, NY
VFW W.P. Jackway Post 6764; Westfield, NY
Dunkirk Veterans of World War II; Dunkirk, NY
Click here to download a pdf version of the Honor Roll
If you see something that needs corrected please contact David White at David.White@fredonia.edu