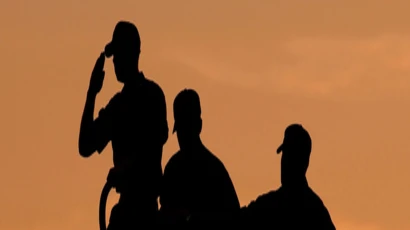 Veterans and Military Affiliated Students
The State University of New York at Fredonia Veteran Affairs Office welcomes all active duty service members, reservists, National Guard, veterans of any branch, military affiliated students, and dependents. We strive to assist with the transition from military to academic life.
The mission of the Veterans Affairs Office is to:
Support active duty service members, veterans, and affiliated family members to maintain a diverse and highly qualified student body, faculty, and staff.
Commit to certifying accurate and timely veterans educational entitlements while striving to maintain a high level of customer service in assisting our students achieve their educational goals.
Assist students in making the transition from military to academic life by providing them with the access to information, tools and services that they are entitled to receive.
Provide and continue to expand on-campus military-friendly services and programs.
Uphold a military student bill of rights and participation in the Service Members Opportunity Colleges.
Online Forms
Veterans Fact Sheet  - All veterans and military affiliated students receiving any educational benefits must complete the Veterans Fact Sheet to initiate the certification process.
Downloads
Quick Links
Cost of Attendance
---