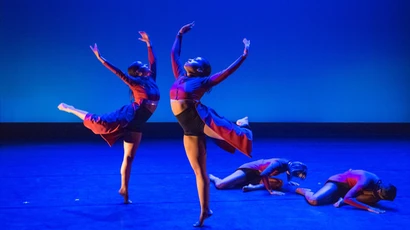 Naming Opportunities for the Rockefeller Arts Center Addition
To assist with sustainable scholarship, program, equipment and personnel needs of Rockefeller Arts Center and the academic departments housed within the complex, the Fredonia College Foundation has developed naming opportunities to formally name spaces and establish permanent endowments to support ongoing needs that cannot be met through Fredonia's state-appropriated budget. A wide selection of naming opportunities is available to donors for their consideration. All gifts are charitable contributions that will help to further the mission of Fredonia, the College of Visual and Performing Arts, and Rockefeller Arts Center.
As with all endowments held by the Fredonia College Foundation, the principal amount of the gift is invested in a professionally managed portfolio of stocks and bonds. A portion of the yearly earnings are used to support the designated program, with the balance of earnings re-invested so that the endowment fund can grow over time. Naming opportunity gifts may be made by cash, through the transfer of stocks or bonds, or by pledges payable over a number of years.
The accompanying diagrams show each of the spaces involved in the project, the activities that take place within each space and the corresponding endowment gift sought. The spaces are color-coded according to the department that will be the primary user of the space and which will be the recipient of earnings from endowments set up through the naming opportunities program.
Naming opportunities start at $5,000. Naming gifts at the level of $25,000 and up allow the donor not only to name a particular space, but also to create a named endowment with a specific focus and intent. Naming gifts below $25,000 will be placed in the general priority needs endowment account of the respective area, or at the request of the donor, into any previously-established arts area endowment fund (Theatre, Dance, Music, Visual Arts and New Media or Rockefeller Arts Center).
For more information regarding naming opportunities visit www.fredonia.edu/racaddition or contact June Miller-Spann, Foundation Liaison to the College of Visual and Performing Arts. Contact June by email at spannjm@fredonia.edu or phone at 716-673-3321.