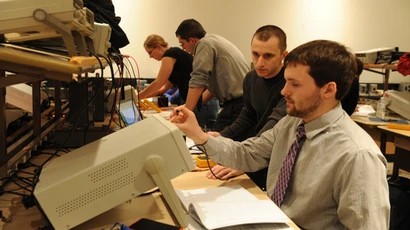 Industrial Management Program at Fredonia
The Industrial Management program teaches the necessary foundation in applied physics, business, economics, and mathematics. The program prepares administrators who can address the present and future technological needs of our society. The emphasis is not necessarily industrial, but includes management positions in any technical setting. Students who complete the program are also prepared for careers in government, small businesses, or other organizations.
The Fredonia Difference
Fredonia's degree in Industrial Management is an excellent foundation for the pursuit of master's or doctoral degrees in any of the business or scientific concentrations. It is similar to the very popular "Engineering and Management" programs offered by many institutions.
Career Opportunities for Industrial Management
Technical personnel management
Administration between engineering staff and technical workforce
Automation service/production/sales/quality control
Technical and business liaison
Affordability
It is more affordable to go through Fredonia's four or five year program than other bigger universities.
Facilities
Literally from top (State-of-the-art, 17" PlaneWave telescope on top of Science Center) to bottom (planetarium in basement of Jewett Hall), Fredonia's facilities rival those of bigger institutions
Well-rounded
Fredonia's Industiral Management curriculum combines physics, business, computer science, social sciences, and electives, ensuring students are well-versed in all areas.
Why Industrial Management at Fredonia?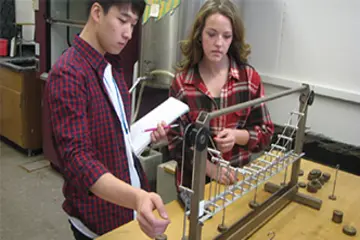 Real world experience
Field experience is required under the supervision of both a faculty and industrial sponsor after either your sophomore or junior year.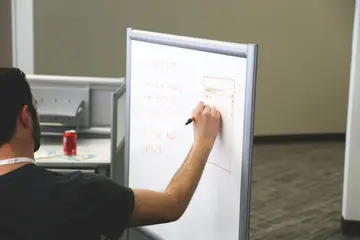 Integration of Science and Business
Our program is tailored to develop you as an engineer and a business manager to maximize your potential to employers.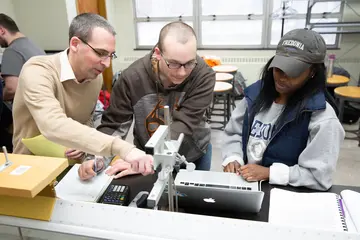 Faculty
You're not taught by grad students at Fredonia. You'll learn from faculty members who are accomplished scholars and enjoy involving you in their research.
Sample Courses
PHYS 330 Thermodynamics
Concepts of temperature, laws of thermodynamics, entropy, thermodynamic relations and potentials, processes, properties and cycles, applications to physical systems, introduction to statistical mechanics.
BUAD 323 Organizational Behavior
The historical and current development of management principles is covered including theories of motivation for individuals, groups and organizations, leadership, organizational design and performance evaluation.
ENGL 375 Writing for the Professions
Focus on the development of students' ability to communicate in the business and professional world through the letter, memorandum, and in-house report. Emphasis on the importance of written communication as a tool for problem-solving in administrative and management settings.
Program Additional Links
What does a 4-year degree look like?
What are all the required and elective courses offered to obtain this degree?