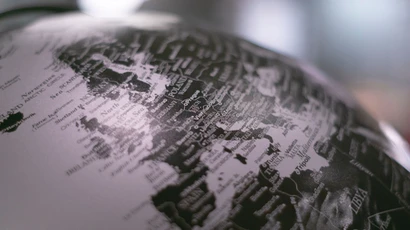 International Studies Program at Fredonia
International Studies encourages its students to think both globally and across disciplines as they seek to understand the dynamics of a global society. The vitality behind this program comes from experienced faculty members with expertise in various academic subjects. During their program, both majors and minors can explore a variety of topics and research methodologies. In addition to providing students with the knowledge, research experience, and analytic skills in a cooperative and interdisciplinary learning environment, the program also provides the intellectual foundations required in the global job market and for admission to graduate school. Proficiency must be demonstrated in a foreign language equivalent to a two-year course of study. More advanced study of a foreign language is strongly encouraged. Students must gain international experience through a study program abroad or an international internship.
The Fredonia Difference
The advantages of the SUNY Fredonia program include many opportunities for student research, learn from faculty with international experiences, study global issues, join several campus student groups, and explore a variety of career choices.
Career Opportunities for International Studies
Global Affairs Consulting - corporations, universities, governmental and non-governmental organizations
Public Policy Analyst - governmental and non-governmental organizations
Education - Advisor for Study Abroad Programs; International Education Specialist; Public Libraries
Foreign Affairs - Diplomacy; Humanitarian Agencies
National Security - Law Enforcement, Intelligence
International Media - Journalism - print and digital
Entertainment and Tourism - Hotel operations; Museum activities; Sport events
66%
Awards
For outstanding student award funds, two-thirds of majors are double majors in areas such as business, history, education, psychology, criminal justice, and communication.
$1000
Scholarships
Minimum scholarship funding available for qualified majors participating in the Washington internship semester program. Fredonia helps you gain valuable experience.
100%
Program placement
BA/MPA Fredonia/Rockefeller College program placement in job or graduate study within one year of the MPA. Fredonia provides the pathways to future success.
Why International Studies at Fredonia?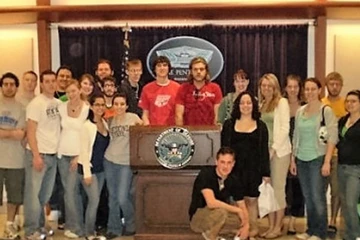 Experience
Between internships and study abroad, students gain important experience while actively learning about Politics and International Affairs.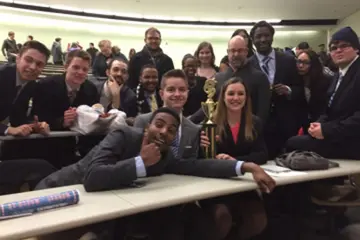 Preparation
Students are encouraged to participate in hands-on simulation activities and competition as part of Fredonia's highly successful mock trial team, or serve as campus delegates and negotiators with students abroad in Model European Union.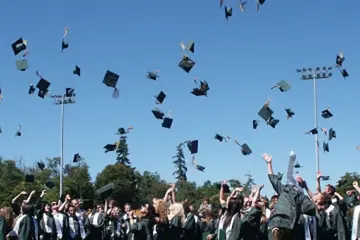 Opportunities
Students can streamline their career pathway in policy and analysis through our BA/MPA partnership with the Rockefeller College of Public Affairs and Policy, or benefit from our alumni scholarship funds for law school.
Sample Courses
HIST 152 Global Perspectives
Global Perspectives focuses on the history of non-Western regions of the world. Subjects and pedagogical methods of instruction will vary from semester to semester, but professors will help students develop an understanding of other world civilizations by using a global and multicultural perspective, focusing on long-term processes and individual patterns via case studies drawn from Africa, the Americas, and Eurasia. Refer to the History Department website for specific topics/focus.
POLI 241 Democracy Across Societies
An introduction to the general issues and methods of inquiry involved in comparative politics. Issues such as economic development, political system, government structure, representation, political culture, or failed states are discussed by examining in greater depth particular country cases from both the industrialized and developing world as well as those at different stages of democratization.
POLI 353 International Law and Organization
Examination of the role of public international law in regulating relations among sovereign states. Explores the sources of international law as well as its institutions, such as international organizations and international tribunals. Includes topics such as the use of force, the conduct of war, human rights, economics and the environment.
Program Additional Links
What does a 4-year degree look like?
What are all the required and elective courses offered to obtain this degree?