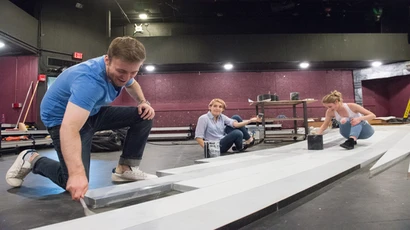 Theatrical Production and Design Program at Fredonia
The Bachelor of Fine Arts in Theatrical Production and Design provides students with foundational skills in multiple areas of theatrical design and technical production. Graduates are prepared to enter the field in a wide range of positions, including design and technical direction, design and technical assistants, carpentry, electrics, hair and makeup, properties, scenic artistry, sound technology, stage management, stitching, and wardrobe. Students are also prepared to continue their studies at the graduate level.
The Fredonia Difference
While specializing in a specific area (or areas) of interest is encouraged, all students will receive comprehensive training in all aspects of theatrical production and design.
Theoretical training coupled with hands-on experience, mentored by dedicated, full-time faculty and staff.
Exclusive focus on undergraduate education, and numerous opportunities for fully-realized design and production work on the Department's Walter Gloor Mainstage Season.
State-of-the-art facilities, including new paint shop, costume craft, dye and paint studio, light and sound lab, and both traditional and computer-aided drawing and design labs.
Career Opportunities for Theatrical Production and Design
Design and Technical Direction
Design and Technical Assistant
Wardrobe
Stitchers
Hair and Makeup
Electricians
Sound Technicians
Scenic Artists
Prop Artisans
Carpenters
Stage Management
Why Theatrical Production and Design at Fredonia?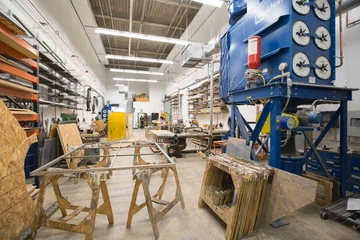 Facilities
$36 million expansion has tripled the Department's available teaching, rehearsal, and shop space.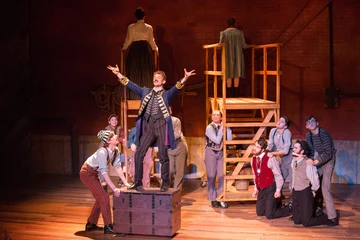 Complete theatre experience
All students have the opportunity to work on our five mainstage productions (The Walter Gloor Mainstage Series) in the areas of performance, production, and design.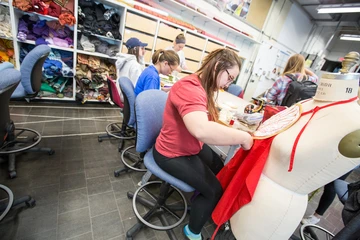 Discover your passion
Fredonia's Theatrical Production and Design program has four areas of focus: Costume Design, Lighting Design, Scenic Design, and Technical Production.
Sample Courses
THEA 324 Lighting Design I
Principle of Stage Lighting Design and its application to a theatrical production. Will study the what and why lighting can bring to a production through practical projects.
THEA 220 Makeup
Selection, application, and evaluation of stage makeup. Includes wigging and facial hair techniques.
THEA 441 Directing I
Director's functions and responsibilities including play selection, auditioning/casting, staging techniques and script analysis using the motivational unit as a basis of approach. Emphasis on preparation and presentation of a one-act play.
Program Additional Links
What are all the required and elective courses offered to obtain these degrees?