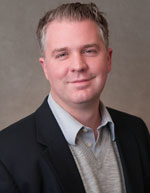 Illustrating its breadth of scope, Public Health is perhaps best defined by its mission: maximum health for all, via the prevention of disease, disability and unhealthful environmental conditions. The focus is on health conditions of all people in a community, with the goal of prevention. In contrast, medicine focuses on the health conditions of the individual, with treatment as its goal.

Examples of traditional Public Health topics include:
control and prevent communicable diseases (influenza, pneumonia, childhood diseases, infectious diseases, etc.), including emerging infectious diseases
control and prevent chronic diseases (diabetes, cardiovascular, etc.)
promote healthful lifestyles (reduce obesity, tobacco use, injuries/accidents, etc.)
educate at-risk populations to reduce STDs, teen pregnancy and infant mortality
ensure safety of drinking and recreational waters
work with communities on issues such as mental health, substance abuse and social violence.
The "new Public Health" addresses issues associated with bioterrorism, food safety, disaster preparedness, and other community health/safety concerns emerging after 9/11/01.

The Public Health Curriculum at Fredonia:
Our public health minor is one of the few undergraduate public health programs in the region! Public Health is an interdisciplinary field.
After graduation, where do our Public Health minors go?
Here are a few examples …

Graduate PH/Medical/Health Programs
K. Civiletto, 2012
R.McMahon, 2011
L. Puccia, 2009
R. Wolfe, 2008
K. Gang, 2008
K. Zielinski, 2006
J. Manzone, 2006
S. Hunt, 2006
L. Pollinger, 2006
D. Lanza, 2006
M. Anderson, 2004
Social Science Grad. Programs
K. Sweeney, 2008
B. Purcell, 2006
J. Stiglmeier, 2005
K Hagenbaugh, 2005
Employment/Internships (P.H./Other)
A. Cimilluca, 2009 -- K. Zielinski, 2006
B. Postlolowski, 2006 -- A. Waite, 2006
N. Root, 2005
AmeriCorps/Other Volunteer Services
M. Anderson, 2004
CAREERS
Some Public Health careers of Fredonia graduates:
Community Health Educator
Kelly Beckwith, Am. Assoc. School Admin. (with CDC)
Sanitarian/Restaurant Inspector
Melissa Lyon, Chautauqua County Health Dept.
Sam McLean, Chautauqua Co. Health Dept. (ret.).
Development Dept. /Grant writer
Michelle Cinque, Safe Horizons (previously: Regional Food Bank Services of L.A.)
Asst. Professor, Exercise Sci. & Health Promotion,
Dr. Tina Penhollow, FL Atlantic U.
Counter-Terrorism Task Force
Mike Vendette, Coordinator, Chautauqua County (ret.)
Foodborne Illness Researcher
John McQuiston, U.S. Centers for Disease Control/Prev
Food Import Inspector
Mark Prusak, U.S. Food & Drug Administration
Requirements for the Interdisciplinary Minor in Public Health