Graduate Tuition Waiver
If you are planning to pursue graduate study at one of the many SUNY schools, you are eligible for an EOP Graduate Tuition Scholarship (tuition waiver). Scholarships are obtained by applying directly to the graduat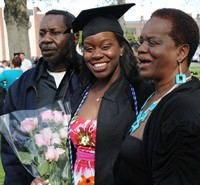 e school of choice. They are available to students who have applied for TAP and plan to enroll full-time.
Click here to print out the full guidelines and certificate of participation form (pdf 131 KB).