The department of Environmental Health, Safety, and Sustainability offers a wide variety of employee training for departments all over campus. Information and photos on some of that training is available below.
Facilities Services Training
EH&S ensures that campus facilities employees are current in awareness and technical training as it pertains to their job functions.
Fire Safety Training
Key campus employees, including custodians and Residence Hall Directors and Assistants, are training in the proper use of fire extinguishers.
Facilities Services Training
Facilities Services employees are trained in a wide range of topics including:
70E, Aerial Lift, Confined Space, Emergency Response Awareness, Fall Protection, Fire Safety, Fork Truck, Haz Com/RTK, Hazard/Universal Waste, Hearing Conservation, Heat Stress, Hot Work, Ladder Safety, Power Tools, Lockout/Tagout, LPG, Lyme Disease, Machine Guarding, Manlift, Lead, PPE, PIV, Rabies, Radio Etiquette, Respiratory Protection / Fit Testing, Safe Lifting, Slips Trips and Falls, Trenching/Shoring, West Nile, Work Zone/Flagger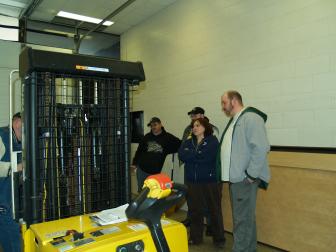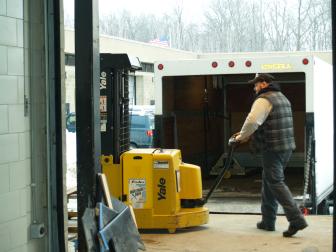 Residence Life Fire Safety Training 2012
Contact Sarah Laurie with questions about our training.