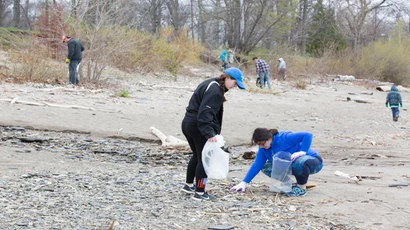 Sustainable Fredonia
Mission Statement
Our mission is to integrate sustainability into all aspects of campus life by:
Educating students, faculty, staff, and the community about environmental, social, and economic issues;

Promoting environmental awareness and responsibility in personal and institutional choices; and

Inspiring innovative environmental solutions, behavioral changes, and ethical stewardship of the natural world.
Get tips on how to live more sustainably at these great sites!
---
---
Things to do to Go Green!
Students: Take the Sustainability Pledge!
Recycle bottles, cans, plastics, paper, cardboard, batteries
Conserve Electricity
Use Human Energy to Open Doors -- Avoid using the handicapped buttons
Reduce Food Waste: Take only what you'll eat
Walk or Ride a Bike
Take a class on sustainability