Office of the President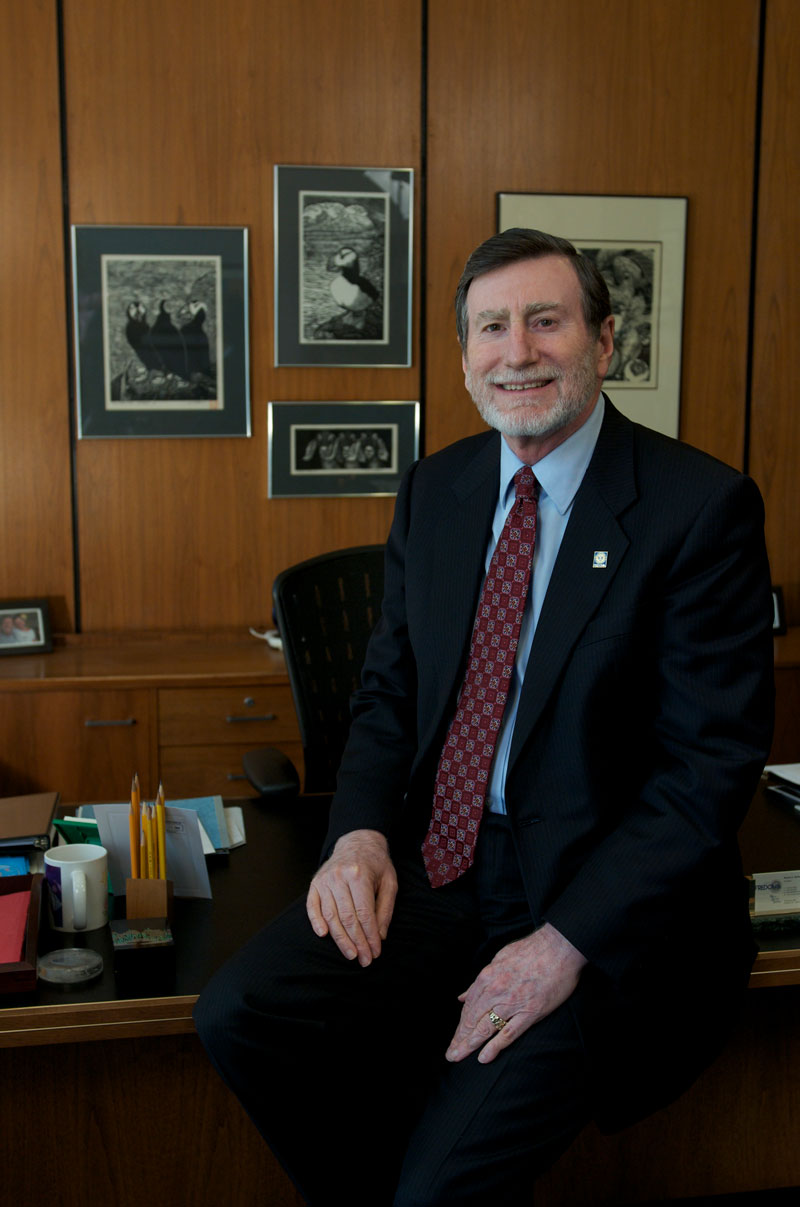 Dr. Dennis L. Hefner was appointed Interim President at the State University of New York at Fredonia effective July 1, 2019 by the State University of New York Board of Trustees.
This is Dr. Hefner's second tenure as President at SUNY Fredonia. He was initially appointed President in late 1996 by the SUNY Board of Trustees, and assumed office in mid-January 1997. Dr. Hefner served as President until 2012, making him the longest serving president in the history of the modern Fredonia's campus.
Under Dr. Hefner's leadership during his first tenure, Fredonia expanded enrollment by 20 percent, improved SAT scores by nearly 90 points, successfully completed two capital campaigns, brought external grant funding to an all-time high, and implemented New York's first four-year graduation guarantee program.
Earlier in his career, Dr. Hefner served as Senior Vice Chancellor for Academic Affairs in the Minnesota State Colleges and Universities system, and also spent close to two decades as an educator and administrator in the California State University system. At California State University at Chico, his undergraduate alma mater, Dr. Hefner rose steadily through the ranks of academic and administrative leadership, and eventually was named Dean of the College of Agricultural and Human Environmental Sciences.
Dr. Hefner earned a bachelor's degree in economics from CSU at Chico. He holds master's and doctoral degrees in economics from Washington State University. Before entering academia in 1972, he was an economist and research analyst for the drug studies branch of the former U.S. Department of Health, Education and Welfare in Washington, D.C.

Office of the President Mission Statement
The President's Office at the State University of New York at Fredonia supports campus initiatives and assists in fulfilling the campus mission to educate, challenge, and inspire students to become skilled, connected, creative, and responsible global citizens and professionals. Committed to graduating well-rounded students, the office helps promote excellence in scholarly and service work consistent with academic and professional strengths. The office ensures that the campus community works together to promote and nurture diversity and inclusion, advance scholarship, artistic expression, community engagement, and entrepreneurship in ways that positively impact a constantly changing world.