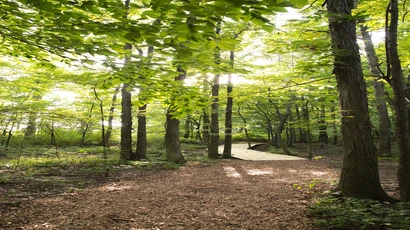 Office of the President
With his Doctor of Philosophy in Forest Economics, President Kolison enjoys Fredonia's 256 acres of space, including the Phillips-Ulrich trail (above) that runs through the middle of campus.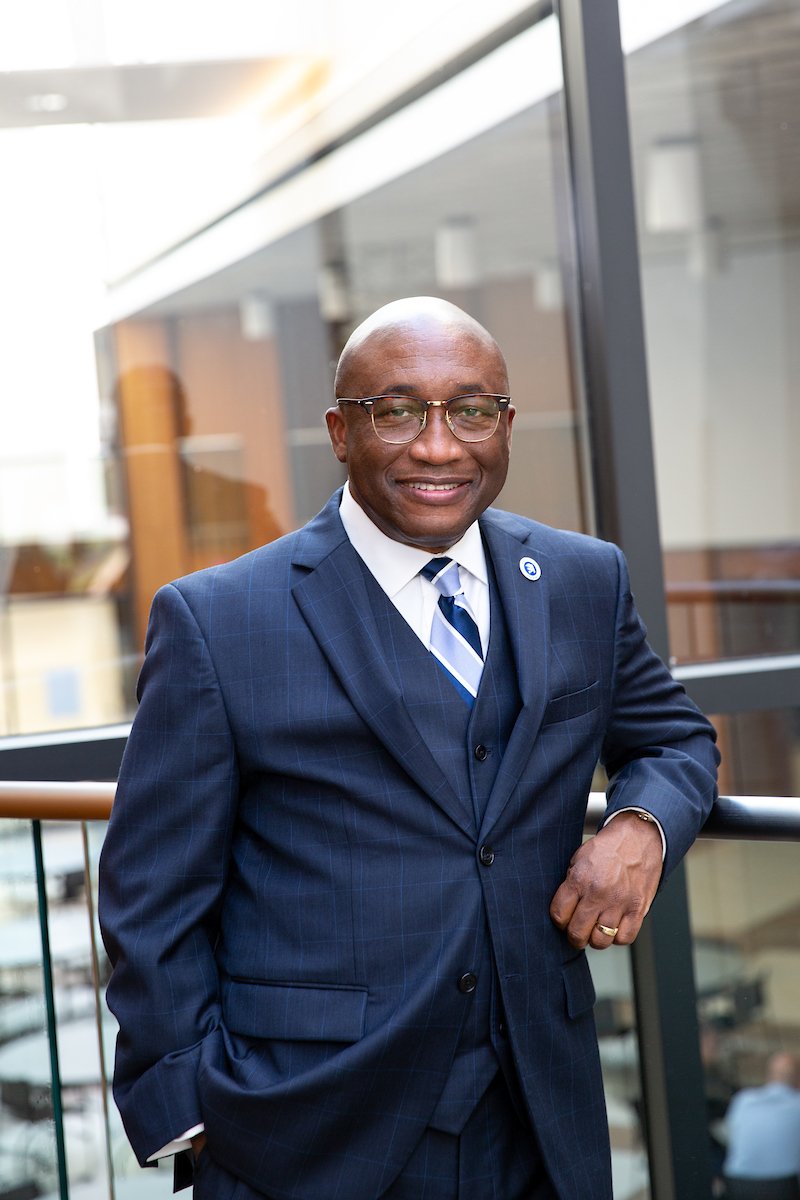 Stephen H. Kolison Jr., Ph.D. was named the 14th President of the State University of New York at Fredonia by the State University of New York Board of Trustees on June 29, 2020. He began his role as President on August 17, 2020.
Prior to Fredonia, Dr. Kolison served as Executive Vice President and Provost at the University of Indianapolis. Dr. Kolison received his Bachelor of Science degree from the University of Liberia, and his Master of Science degree and Doctor of Philosophy in Forest Economics from Iowa State University at Ames.
Complete biography of President Kolison
---
Dr. Kolison was the guest for the 2021 Turner Winter Series at The Robert H. Jackson Center. He was introduced by Maureen Rovegno and interviewed by Greg Peterson. See the interview.
---
President's Annual Report 2021-2022
President's Annual Report 2020-2021
---
Office of the President Mission Statement
The President's Office at the State University of New York at Fredonia supports campus initiatives and assists in fulfilling the campus mission to educate, challenge, and inspire students to become skilled, connected, creative, and responsible global citizens and professionals. Committed to graduating well-rounded students, the office helps promote excellence in scholarly and service work consistent with academic and professional strengths. The office ensures that the campus community works together to promote and nurture diversity and inclusion, advance scholarship, artistic expression, community engagement, and entrepreneurship in ways that positively impact a constantly changing world.