Who to contact
Dr. Stephen H. Kolison, Jr., President
138 Fenton Hall

State University of New York at Fredonia

Fredonia, NY 14063
Stephen H. Kolison Jr., Ph.D., President (2020 - present)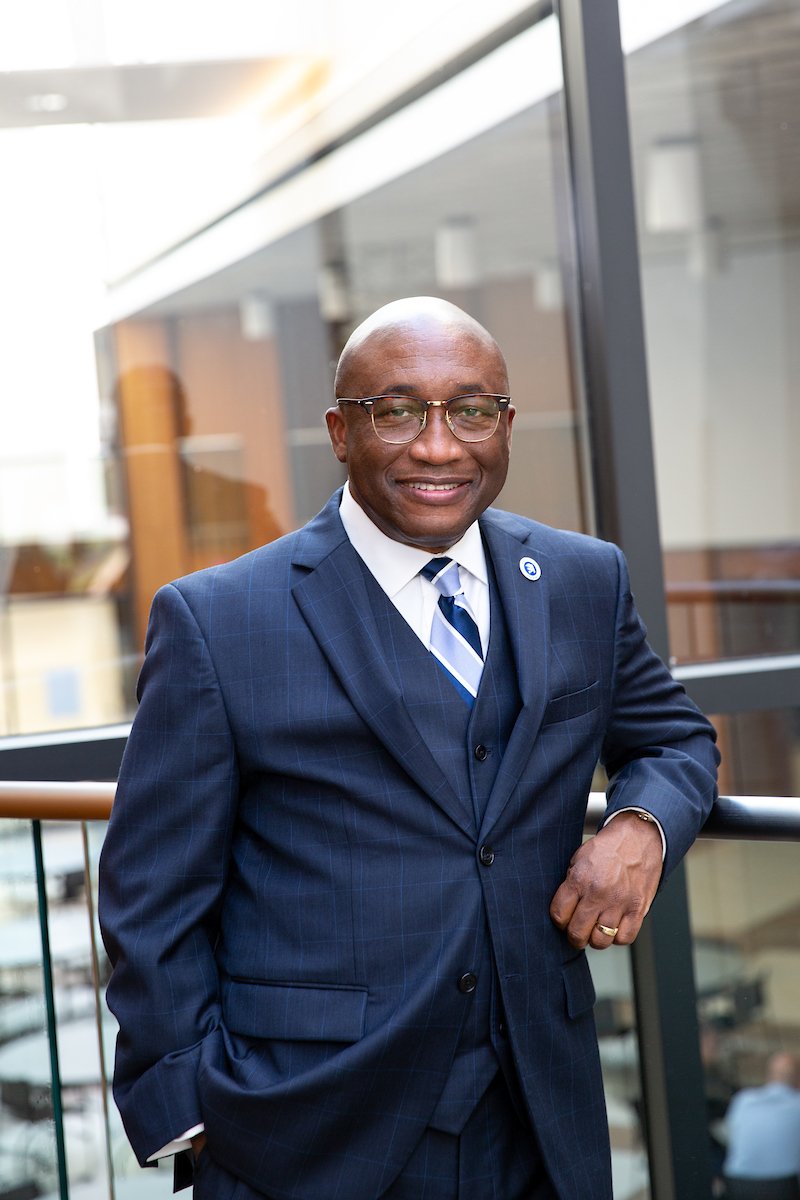 Stephen H. Kolison Jr., Ph.D.was appointed President at the State University of New York at Fredonia effective July 1, 2020 by the State University of New York Board of Trustees.
---
Dennis L. Hefner, Interim President (2019 - 2020)
Dr. Dennis L. Hefner was appointed Interim President at the State University of New York at Fredonia effective July 1, 2019 by the State University of New York Board of Trustees. Dr. Hefner previously served as President of Fredonia from 1996 - 2012.
---
Virginia Schaefer Horvath (2012 - 2019)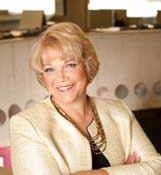 Virginia S. Horvath
Virginia Schaefer Horvath became Fredonia's 13th President on July 1, 2012. A native of Western New York and a SUNY alumna, she comes to the post with seven years experience as Fredonia's Vice President for Academic Affairs. Her leadership at Fredonia to date has included co-chairing the committee that developed the Power of Fredonia strategic plan, the addition of numerous academic programs, the development of an annual electronic University Catalog, successful accreditation initiatives, significant growth in the international student population, more than 100 successful tenure-track faculty hires, updates to technology and classrooms, and the establishment of the Professional Development Center, the Fredonia Academic Community Engagement (FACE) Center, and the Office of Student Creative Activity and Research (OSCAR).
---
Dennis L. Hefner (1996 - 2012)
Under the 16-years of leadership of Dr. Dennis L. Hefner, Fredonia expanded enrollment by 25 percent, improved the quality of incoming students' SAT scores by 80 points, conducted two major capital campaigns and garnered more than $360 million in state and non-state construction dollars. External grant funding reached all-time highs, the Fredonia in 4 program--a four-year guarantee--was created and implemented successfully and Fredonia was ranked 7th in the nation among public universities for 4-year graduation rates.
His advocacy for Fredonia at the State Capitol and SUNY headquarters enabled the construction of many new buildings: the Steele Hall Natatorium, University Commons, Rosch Recital Hall, University Stadium, the Sound Recording Studio, the Campus and Community Children's Center, the Technology Incubator, the Robert and Marilyn Maytum Music Rehearsal Halls, and the new $60 million Science Center, set to open in 2014.
In addition, he brought about major renovations of the iconic I.M. Pei buildings, including Maytum Hall and the Williams Center, as well as a $40 million expansion of the Michael C. Rockefeller Arts Center (in planning stage).
Throughout his presidency, Dr. Hefner was a tireless advocate of instituting a Rational Tuition Plan for the SUNY system, which required New York State Legislature approval. It was successfully passed in 2011, and implemented in the Fall 2012 semester.
Dr. Hefner and his wife, Jan, are leaving Fredonia in the summer of 2012, upon his retirement.
---
Donald A. MacPhee (1985-1996)
Dr. Donald A. MacPhee's arrival on campus in 1985 came at an important period of adjustment as Fredonia experienced remarkable expansion of its course offerings, resulting in more students in new programs such as business administration, communication, and sound recording technology, as well as in established programs including music and elementary education.
As the curricula college-wide was expanding, the digital telecommunications infrastructure underwent rapid new developments. The introduction of technology into the classroom meant new microcomputer labs were installed in the academic complex -- McEwen, Jewett, Houghton, Fenton, and Thompson halls, and the Rockefeller Arts Center. Alongside these changes, Dr. MacPhee emphasized a culture of discussion and sharing among the faculty through lecture series and dialogues, with the intention of achieving an in-depth awareness and articulation of its core mission in teaching and learning.
Reed Library underwent major construction of a $5.6 million addition of 40,000 square feet.
In the mid-1980s, Fredonia saw its international educational partnerships grow as it strengthened its ties with institutions abroad. Dr. MacPhee oversaw the college's effort to become more diverse within the student and faculty communities. The number of full-time female faculty grew from 15 percent in 1985 to 25 percent by 1996.
---
Dallas K. Beal (1971 - 1985)
Dr. Dallas K. Beal assumed the presidency at Fredonia as the I.M Pei & Partners Master Plan for the campus reached completion. He steered the college through two critical periods: rapid expansion of SUNY system-wide, and a recession. The nation's top scholars and artists were recruited to teach a generation of new students, and the remaining few years of Governor Nelson D. Rockefeller-inspired SUNY expansion saw the student body peak to over 5,000, with classes typical on Saturday morning. Within another decade, the economic tides turned, and the economy was changing students' academic interests, as more and more sought college programs that would help them find jobs in a then-shrinking job market. While faculty members and departments created new academic programs to meet these needs, Dr. Beal reaffirmed Fredonia's commitment to having a liberal arts based curricula. Dr. Beal had joined the Fredonia faculty in 1958, when he was hired as Director of Education. He advanced to Dean of Professional Studies and then in 1969 to Vice President for Academic Affairs. In 1970, he was named Interim President and became the university's 10th President in 1972, serving until 1984, when he became Acting Executive Vice Chancellor of the SUNY system. Footnote: In his retirement, Dr. Beal accepted the post as Interim President during the presidential search between Donald A. MacPhee and Dennis L. Hefner (see above).
---
Oscar E. Lanford (1961 - 1971), State University of New York College at Fredonia

From an enrollment in 1960 of 1,243 students, all of whom were in the only degree program offered (B.S. in teacher education), to 4,254 undergraduate and graduate students at the end of his term, Dr. Oscar E. Lanford led Fredonia through a dramatic time of change. The faculty grew from 129 in 1960, to 285 in 1970, offering courses in 20 different academic disciplines. Dr. Lanford purchased more acres upon which to build the campus. What was once 400,000 square feet and four buildings grew to 1.6 million square feet and a new academic complex designed by the internationally known firm of I.M. Pei & Associates. The renowned firm's master plan for the campus included the distinctive Ring Road design encircling modern buildings with the distinctive I.M. Pei stamp. Dr. Lanford modernized the campus during Governor Nelson D. Rockefeller's administration, which was committed to making the SUNY system one of the best in the nation. Course offerings expanded, new departments were created, and under Dr. Lanford's mandate to attract scholars with outstanding credentials, the college tripled the number of its teaching faculty. His yardstick was excellence in whatever was undertaken, and he oversaw the creation of the Fredonia College Foundation to raise private funds for scholarships.
---
Harry W. Porter (1953 - 1961), Fredonia State Teachers College

Dr. Harry W. Porter's eight-year term of service was marked by creativity and innovation. During his administration, a unique College Preview Program for high school seniors was instituted; a Junior Semester in Antwerp was begun; a Dean's List and other recognition for Honor Students were started; and new and challenging courses were introduced. With full faculty support, Dr. Porter in 1955 imposed a program of greater selectivity for admission at the cost of a temporary lower enrollment. What is more, the students voluntarily taxed themselves to bolster the library holdings. The college created a Division of the Humanities in 1958, and in 1960 Fredonia and New Paltz were selected by State University to grant the A.B. degree. This was a significant achievement. A major breakthrough had been made in the previously restricted curriculum designed for teacher training only. Fredonia's enrollment also increased, and by 1960 the number of students reached 1,243, a figure nearly double that of 1955. It was most unexpected when in 1961 Dr. Porter announced to a stunned faculty that he was stepping down as President of Fredonia to fill the newly created position of Provost of the State University of New York. Footnote: Dr. Porter's presidency was preceded by a two-year interim appointment fulfilled by Dean of the College, Robert Thompson.
---
Leslie Gregory (1931 - 1951), Fredonia Normal School, Fredonia State Teachers College
Leslie Gregory was president for 20 years, two decades that included World War II and the G.I. Bill, and the construction of Fredonia's first two buildings on its new acreage. The war had a great impact on Fredonia: The number of Fredonia graduates was 174 in 1938, 142 one year later, and 129 in 1940. The size of the graduating class dwindled further: 72 in 1941, 98 in 1942, and 93 in 1943. President Gregory and the faculty fought desperately to increase the enrollment. Each faculty member in 1943 even assessed himself $20 to defray the printing costs of a recruitment bulletin. The decline in numbers continued and the graduating class fell from 73 in 1944, to 64 in 1945, the lowest figure in thirty-five years.
However, under the G.I. Bill of Rights, war veterans were given additional education with financial help from the federal government, but their demand for classes quickly and unexpectedly outgrew the capacity in New York State. There emerged an exciting period. In 1948, the State Legislature passed a law creating the State University of New York, which converted all Normal Schools to teachers colleges.
A new dormitory was built at Fredonia as enrollment began to climb. In his personal visit to campus to lay the cornerstone for the first dormitory being erected on the new site, Governor Thomas Dewey named the dormitory for Dr. Leslie R. Gregory, and it was an honor well earned. Most of Dr. Gregory's 20 years as President had been filled with obstacles and tough times, and there had been a long uphill struggle for funds and broader curricular opportunities. Dr. Gregory's courage and dedication was well-known not just in Fredonia, but in Albany as well.
---
Hermann Cooper (1929 - 1931), Fredonia Normal School


Herman Cooper
Hermann Cooper (1929-1931) organized the first faculty council in order to improve communication between teachers and administrators.
Additional steps were taken to strengthen the Normal School since classrooms were becoming crowded.
In 1930, President Cooper oversaw the purchase of 58 acres of land west of Central Avenue, with the dream that one day it would become a self-contained campus in the classic academic style.
---
Howard Burdge (1922 - 1928), Fredonia Normal School


Howard Burdge
Howard Burdge (1922-1928) was regarded as a man with good business sense, and he introduced many changes in the 1920's. The curriculum requirements for elementary school teachers were lengthened from two to three years, and the music program was similarly strengthened two years later. Summer school was started in 1923, and extension courses were introduced in 1925. Criteria for faculty employment were raised, and by 1926 only college graduates were appointed as Normal School instructors. Sabbatical leaves were granted at half salary as a means of increasing the scholarship of the faculty. Student activities became more integral, and clubs for students in drama, literature, and hiking were established.
---
Myron T. Dana (1906 - 1922), Fredonia Normal School


Myron T. Dana
Teacher training was made a specialty in 1906, when its mathematics teacher, Myron T. Dana, took the helm as president of the Fredonia Normal School. The institution had been developing unevenly in the 19th century. For the first time, students who were attending the Normal School to continue their education for other reasons were separated from those who were preparing to teach.
World War I caused a painful decrease in enrollment, and in 1917, only 50 new students were enrolled. During World War I, lists of students and alumni who were in active service appeared regularly in the student newspaper, the
Normal Leader
.
---
Francis Palmer (1878 - 1906), Fredonia Normal School
Francis Palmer spent 28 years in charge of the Normal School. In 1897, the Normal School increased the teacher preparation program to an additional two years after high school. Its first athletic programs were introduced in 1896. President Palmer saw the school through the turn of the century, and shortly thereafter what remains the worst moment in Fredonia's history: a tragic fire destroyed the school building one winter night and took the lives of six students and the janitor.
With the building in ashes and grief prevailing, classes continued to meet in scattered locations around the village; and in 1901 the cornerstone for another building was laid on the very foundations of the old. This time the State Legislature, rather than the village, appropriated funds for the building and within two years the structure, "Old Main," was completed. President Palmer hired teachers for new programs in art, instrumental music, and kindergarten instruction. The first issue of the student newspaper, the Normal Leader, appeared, and has been published by students ever since.
---
John Armstrong (1869 - 1878), Fredonia Normal School
President John W. Armstrong administered the school while 12 faculty members taught their subjects in one three-story building. Extracurricular offerings were limited, and there was "no school paper, no entertainment courses, nothing but digging away at dull facts..." one student wrote. The Normal offered courses in school economy, civil government, school law, methods of teaching, and philosophy of education. President Armstrong expanded the curriculum to include drawing, manual training, art, instrumental music and kindergarten instruction. In addition, a new plan for student teaching was begun. President Armstrong was an ordained Methodist minister; he conducted chapel exercises every morning prior to the start of classes. It was during his term of office that the debating club, the first extracurricular campus group was founded. His term as president ended upon his death in 1878.
---
Joseph Allen (1867 - 1869), Fredonia Normal School
After the Civil War, population rose and a growing number of citizens demanded schooling beyond the secondary level. Moreover, the teaching shortage was serious and was becoming acute. The New York State Legislature, reflecting the philosophy of the Board of Regents, reacted by creating additional Normal Schools, one to include the Fredonia Academy. On August 8, 1867, the cornerstone of the Fredonia Normal School was laid on a site where the
Old Main
building stands today. The ceremony was held in the presence of one of the largest crowds ever assembled in the village. Almost two months later, on December 2, the Normal (as it became commonly known) began classes under the first principal, Joseph A. Allen. In its first term, the school enrolled 147 students--62 boys and 85 girls. For students preparing to be teachers, no tuition was charged, books were supplied, and travel costs were reimbursed; in return, students had to promise to teach after graduation. Those students not studying for the teaching profession paid tuition and provided their own textbooks.
---
Fredonia Academy Principals (1826 - 1867)
Homer T. Fuller (1864-1867)
David J. Pratt (1854-1864)
David H. Cochran (1851-1854)
Charles A. Seeley (1849-1851)
F. A. Redington (1843-1849)
Charles H. Palmer (1839-1843)
Henry Chaney (1831-1839)
Joseph A. Eastman (1829-1831)