Engagement
Fredonia's Engagement efforts facilitate and support university-community collaborations that enhance the intellectual, cultural, artistic, and economic vibrancy of the region. Such collaborations include active community engagement, and partnerships with local and regional organizations, governments, businesses and universities. Through governmental relations efforts, the division works strategically with elected officials at the county, state, and federal levels of government to maximize funding opportunities for the university.
---
Great Lakes Experience Festival
The Fredonia's Engagement displayed various information for the community in attendance at the third annual Great Lakes Experience Festival on Saturday, June 8th, in Memorial Park in Dunkirk. There were many families out to browse over the more than 60 exhibitors along the water with many stopping by to collect Fredonia items and to learn about the campus. Children and their parents were able to view a poster about a snail study done by a Fredonia student, gather information on admission to Fredonia, look at what the Fredonia Technology Incubator has to offer, and grab a pen or water bottle! The Career Development Office had information on their internships and the Alumni Office and Advancement shared their printed copies of the Statement. Lori Lehnen, Entrepreneur-in-Residence at the Incubator, also shared her information along with a sheet for children to make their own water treatment project. The weather certainly cooperated resulting in a very successful turnout!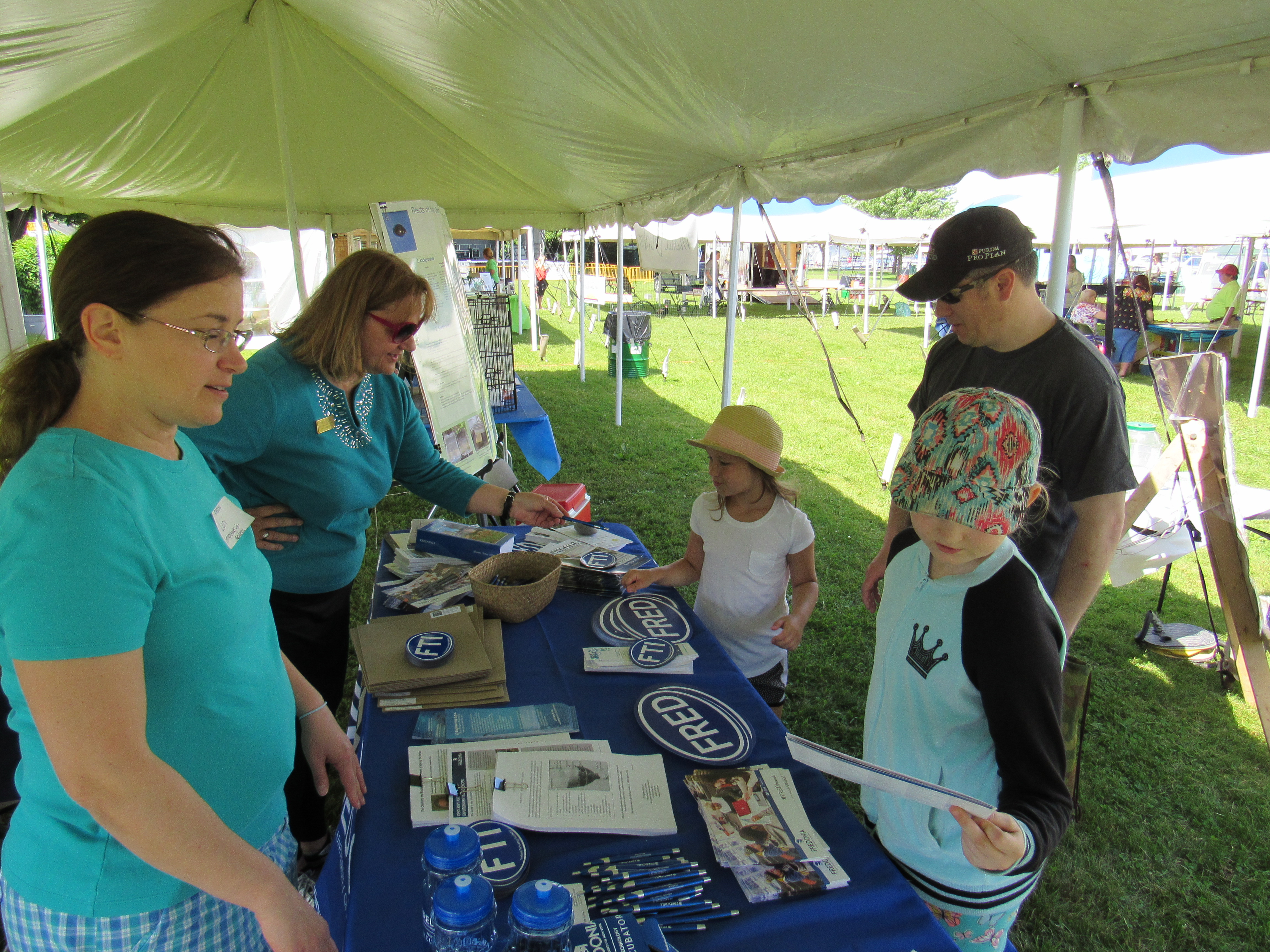 ---
Hope and Healing Conference of Western New York
This important community event on mental health and chemical dependency in Chautauqua County was a two-day conference held in the Williams Center, June 5 & June 6, 2019, from 8:30 a.m. to 4:30 p.m. each day. Keynote speaker on day one was Davina Moss-King, Ph.D., who presented "The New Millennium: Providing Hope and Healing While Simultaneously Treating Substance Use Disorder and Mental Health." On day two, Emma Fabian of Evergreen Health presented "Nothing About Us Without Us — The Crucial Role of Persons with Lived Experience in Shaping Programs and Communities That Serve Them." Various workshops throughout this event included overdose prevention and Narcan administration along with many other topics to inform and promote wellness in our community. Presenters highlighted local resources, programs, and other initiatives in prevention, treatment, and recovery. Video clip from Spectrum News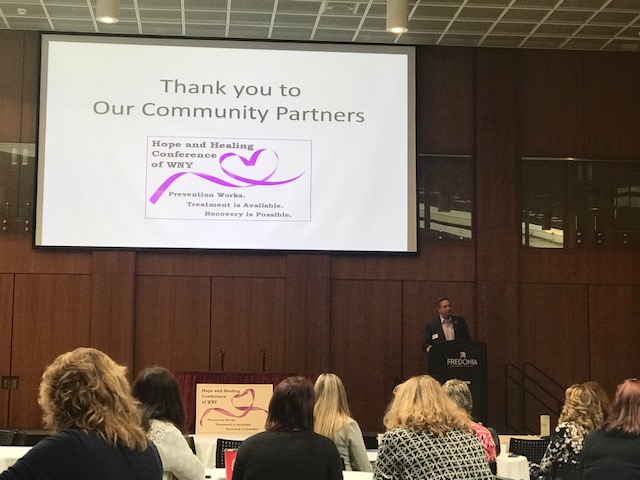 Key stakeholders involved in planning this event included: State University of New York at Fredonia Division of Advancement, Engagement, and Economic Development; Western Regional Addiction Resource Collaborative; Tobacco Free Chautauqua, Cattaraugus and Allegany (CCA); Chautauqua Alcohol & Substance Abuse Council (CASAC); HOPE Chautauqua; Chautauqua Tapestry; Chautauqua County Department of Mental Hygiene; Chautauqua County Department of Health & Human Services; Mental Health Association; Evergreen Health; and Addiction Response Ministries.
---


President Virginia Horvath (center), flanked by Fredonia Mayor Athanasia Landis and Dunkirk Mayor Willie Rosas, sign documents that formalize Central Connection. Joining the ceremony are Vice President for Advancement, Engagement and Economic Development Kevin Kearns and Dunkirk Director of Planning and Development Rebecca Yanus.
The university, the Village of Fredonia and the City of Dunkirk are working together to advance an economic development plan, Central Connection, that will serve as a road map for investment and development along Central Avenue, the major thoroughfare that links the campus, the village and the central business district and lakefront in Dunkirk. » Learn more
---