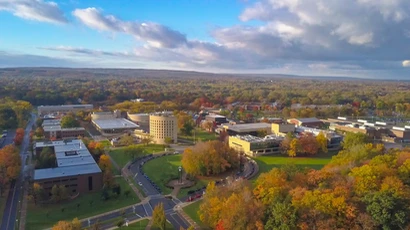 Program Evaluation Center at Fredonia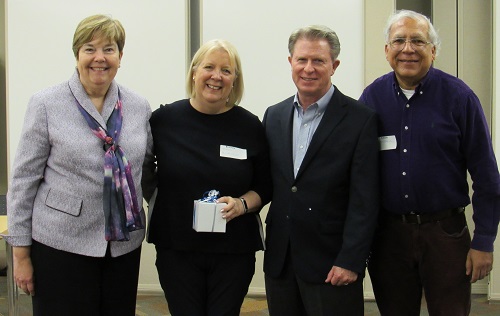 The Program Evaluation Center at Fredonia (PEC-F) is a partnership of the State University of New York at Fredonia and Chautauqua County's system of care initiative, Chautauqua Tapestry, to ensure that data outcomes are used to make the case for continuation, extinction of, or expansion of programs and processes by investigating what interventions work and in what circumstances in human services. Our efforts are led, to a large extent, by Patricia Brinkman, Director of Chautauqua County's Community Mental Hygiene Services.
Through partnerships with schools and mental health care agencies, the FPEC team supports and educates collaborators about evaluation methods while evaluating social work, educational, and mental health interventions being used.  

The Program Evaluation Center at Fredonia was formed to enhance current research practice by building knowledge trajectories to ensure strategic and institutional change.  Therefore, all work done is done reciprocally with partners in human service agencies within Chautauqua County and in other Counties in New York State to contribute to the way systems of care and other human services are evaluated. 
Aims of The Program Evaluation Center at Fredonia are as follows:
Build collaborations with and between practitioners, academics, families, youth, non-profit organizations, and other providers of social services;
Provide a practical way to use existing data for evaluation practices;
Encourage service providers to evaluate their own practices on an on-going basis through increased intra-agency knowledge;
Increase the use of evaluation throughout the system of care to ensure the establishment of credibility of the interventions being utilized;
Demonstrate effectiveness of evaluation practices in current interventions.
Enhance public and private partnerships through planned strategies and leveraging opportunities.
The Program Evaluation Center has been created in partnership between SUNY Fredonia and Substance Abuse and Mental Health Services Administration (SAMHSA)-funded Chautauqua Tapestry, with opportunities to develop evaluation strategies with all human services in the county and beyond.