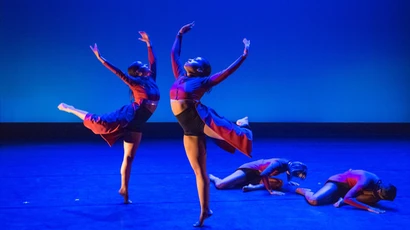 Harry A. King Concert Hall
Named after the Fredonia professor, violinist and academic dean, Harry A. King Concert Hall is one of the university's two major performance facilities. It is the primary performance location for the major ensembles from the Fredonia School of Music and the Western New York Chamber Orchestra King Concert Hall is also home to the DFT Communications Pops Series and the World Travel Series.
King Concert Hall accommodates 1145 patrons in fixed seats plus space for patrons in wheelchairs and their companions. The stage is 60 feet wide at the front and is equipped with a hydraulic orchestra pit.
The organ at the rear of the stage has over 2,400 pipes and was manufactured by the Schlicker Organ Company of Buffalo, New York. Parts of the organ had been in use when the college was located in downtown Fredonia when it was a teacher's college.
Tech Specs.
Stage Side View