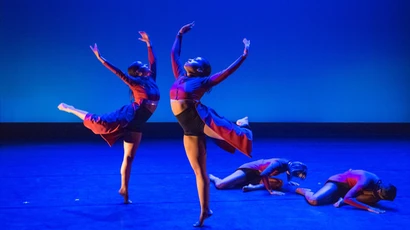 Robert W. Marvel
Originally called simply the "College Theatre," Rockefeller's classic proscenium theatre was renamed in memory of Robert W. Marvel and his contribution to the arts at Fredonia.
Robert Marvel served as the Dean of Fine and Performing Arts at Fredonia from 1970 until 1974. He started his career at San Antonio University before attending Eastman School of Music for composition where he earned his M.A. and Ph.D. He joined the music education program at Fredonia as the chairman of music theory and literature and as associate director of music.
He became the director of the music education program in 1965. Outside his on-campus work, Marvel also served as the vice president of the Eastern Division of the Music Educators National Conference from 1963 to 1965 and as president of the entire organization from 1965 to 1967.
Marvel was devoted to music and education; his ghost may or may not inhabit the theatre named after him, but his spirit certainly pervades the campus.
Robert W. Marvel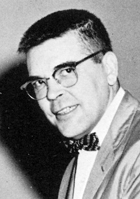 Named director of Music Education program in 1965
Served as Dean of Fine Arts from 1970 to 1974
Served as president of the Eastern Division of the Music Educators National Conference from 1965 to 1967