Fredonia Science Complex Houghton Hall Renovation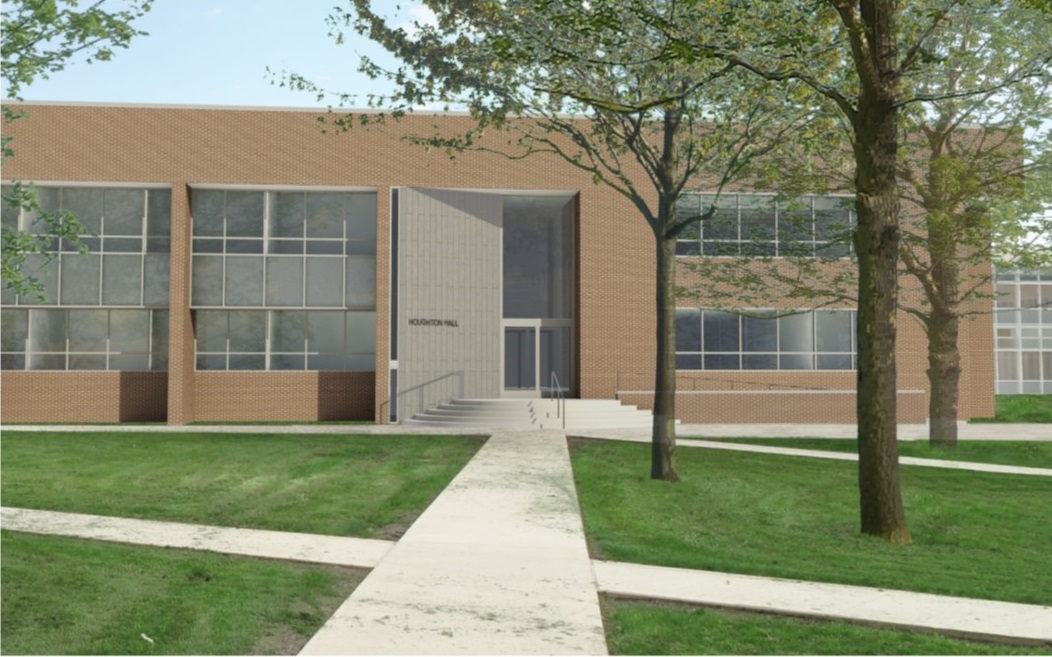 The Houghton Hall renovation design phase began in 2014 and construction finally started January 2018!!. The building will house the Departments of Computer & Information Sciences, Geosciences, and Physics. Some of the features in the renovated space are:
Teaching and research laboratories
Computer teaching labs
The Stanley Museum Lab
Fabrication Lab
Conference Rooms
Student lounges
Faculty Offices
Administrative Suite
Follow the progress of the renovation!
Phase One
Phase one, which involves the renovation of the building's extrior, is complete. You can see the transformation with the link above.
Phase Two
Phase two is Houghton's interior. Click the link to follow the progress inside!