Communication Student Groups
Whether students want to engage in career development, perform community service, or critique films, there's a place for them at The State University of New York at Fredonia:
Applied Communication Association
The goal of the Applied Communication Association is to enable its members to apply their communication knowledge and skills outside the classroom environment. ACA also prepares student members with experience and portfolio materials to give them a competitive edge in the job market. Emphasis is devoted to providing communication services to the campus community, which is accomplished through speakers, workshops and the development of skill based services. Students may join at any time; there are no dues.
ACA visits WKBW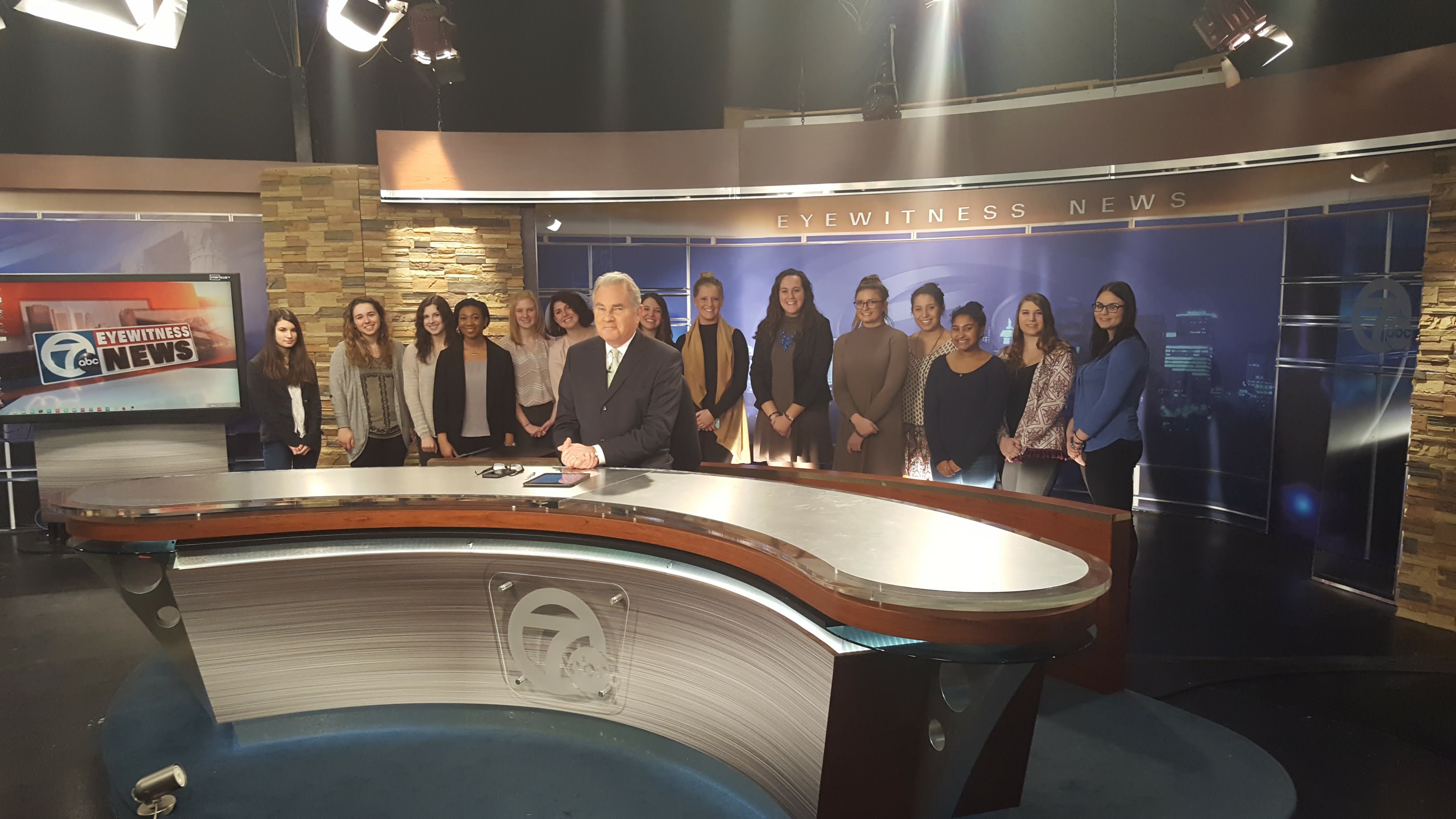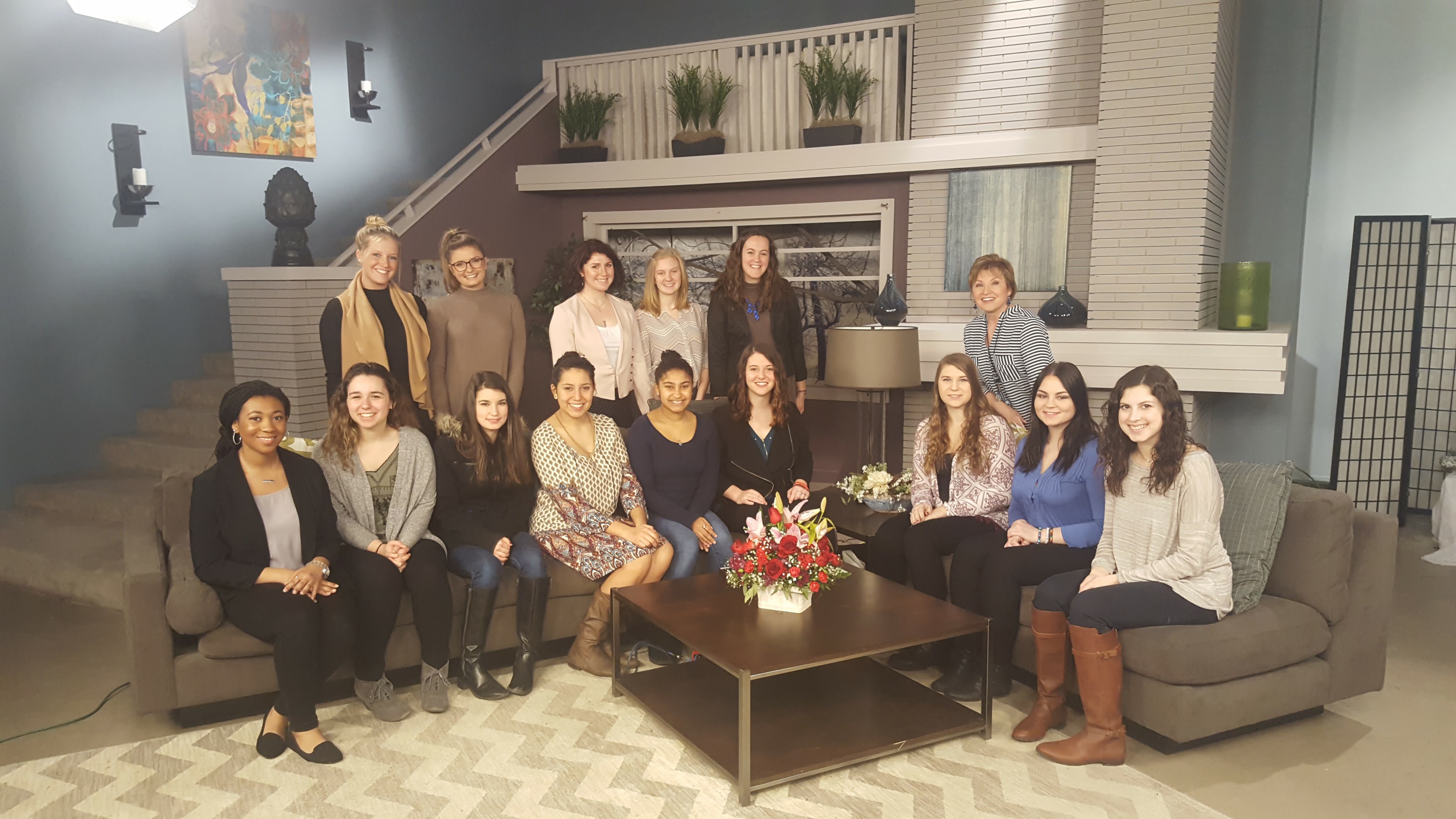 ACA Speaking Competition

Lambda Pi Eta
Lambda Pi Eta is the National Communication Association's official honor society at four-year colleges and universities and is an accredited member of the Association of College Honor Societies. Lambda Pi Eta has active chapters at four-year colleges and universities worldwide. The Fredonia chapter was established in 2012.
The goals of Lambda Pi Eta are:
recognize, foster, and reward outstanding scholastic achievement in communication studies;
stimulate interest in the field of communication;
promote and encourage professional development among communication majors;
provide an opportunity to discuss and exchange ideas in the field of communication;
establish and maintain closer relationships between faculty and students; and,
explore options for graduate education in communication studies.
To be eligible, students must be a major in any of the department's six majors, complete 60 credit hours, earn an overall GPA of 3.5 and a GPA of 3.25 in communication department courses. Eligible students will be contacted by the department each June and February and issued an invitation to join. The annual induction ceremony takes place each spring. Life membership dues are $45 and includes a Lambda Pi Eta lapel pin, personalized certificate (to be presented at the induction ceremony) and an honor cord to be worn at graduation.
---
Public Relations Student Society of America
The Public Relations Student Society of America is the student counterpart to the Public Relations Society of America, the world's largest organization of public relations practitioners.  PRSSA seeks to cultivate a favorable and mutually advantageous relationship between students and professional public relations practitioners. The student society aims to foster the following:
Understanding of current theories and procedures of the profession

Appreciation of the highest ethical ideals and principles

Awareness of an appropriate professional attitude

Appreciation of Associate Membership in PRSA and eventually accredited membership
Membership is not limited to public relations majors. Students may join in February and October; dues are $50 a year.