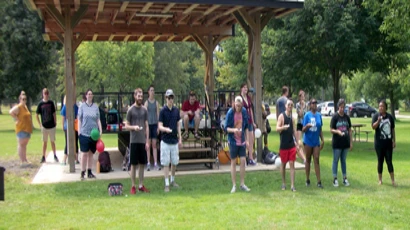 Department of Communication
Thank you for visiting Fredonia's Department of Communication.
"Ever wonder what you can do with a communication degree?  2017 alumnus Kristen O'Connor has a great answer.  Read her keynote address to learn more."
Are you a current student or graduate of our department? If so, we hope you'll join our Linkedin Group
Our secretary is Julie O'Connor. If faculty are not around she can help.

McEwen Hall, 3rd Floor, office

8am-noon and 1pm-4.30pm 

Phone: 716-673-3410
Here is a link to one of our Journalism Professor's Colon Cancer PSA
Students in Applied Communication Association visit Buffalo and the Erie County Botanical Gardens. Tour conducted by 2017 Fredonia Communication Department Alumni!