Department of Communication
Thank you for visiting Fredonia's Department of Communication!
Whether you are a potential, current or former student, or are interested in joining our faculty family, you've come to the right place. Click on About Us for information on the department and our state-of-the-art facilities.
The Degree Programs link provides an overview of our six majors and information on a minor in communication and our extensive internship program.
Learn about our award-winning professors under Faculty. 
Campus Media and Communication Clubs provide a glimpse to the many opportunities communication students have to hone their skills on campus.
The Scholarships link lists various financial opportunities available to communication students. 
News
Fredonia students led by Professors Elmer Ploetz and Mike Igoe attend the Buffalo Broadcasters Association Job Fair at the studios of WNED TV in Buffalo on Saturday November 3. It was a chance to connect with TV and radio stations about future jobs or internship possibilities.
The students also listened to a panel discussion from employers on what it takes to get hired.
The Fredonia group was the largest of all the Western New York colleges attending.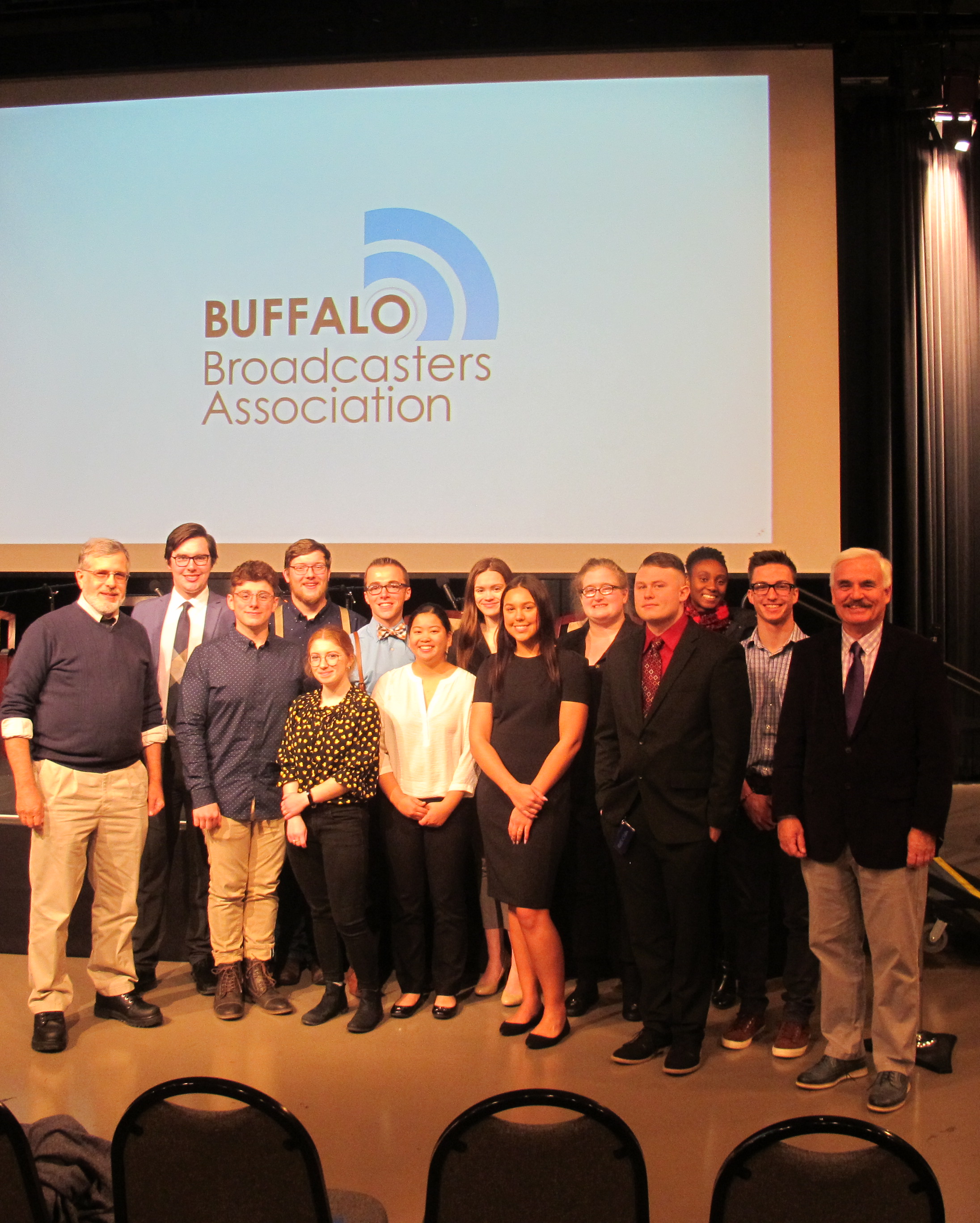 Connect with us on
Communication Department  
Learn about Communication