Geology & Environmental Sciences at Fredonia
Why Geology & Environmental Sciences at Fredonia?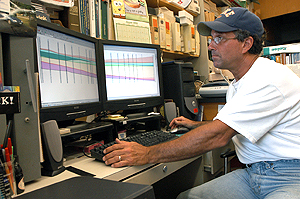 The Department of Geology & Environmental Sciences believes smaller class sizes and individualized instruction and advisement is the hallmark of a small college like Fredonia, but still provides opportunities often associated with larger institutions. Our department includes world-renowned scholars and faculty who are active and well-connected in their disciplines. Their commitment to studying the Earth system at the local, regional and global levels facilitates student engagement in ground-breaking research, internships and service learning projects.
Students in the Department of Geology & Environmental Sciences are encouraged to enhance their learning outside the formal class and laboratory settings. There are numerous opportunities at Fre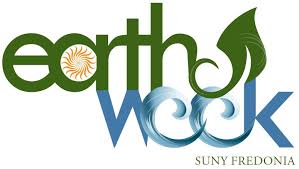 donia for students to become involved in activities that support thier passion for the Earth sciences, including, for example, the Department of Environmental Affairs, Campus Climate Challenge and Geology Club. As one of the leaders in sustainability initiatives and activities across all of the SUNY schools, Fredonia's Sustainability Committee organizes events such as Earth Week. The Department of Geology & Environmental Sciences encourages you to learn both inside and outside of the classroom, through field camp, internships, research, and service learning projects.
Small Class Sizes
All lecture courses at Fredonia are much smaller than those found at larger research institutions. The average class size at Fredonia is 25 students and those within Geology and Environmental Sciences are typically around 12. Smaller class sizes not only allow for more personalized instruction, encouraging interactions between faculty and students, but also allow for more engaged activities. Beyond the first year, most geology and environmental sciences courses rely upon field-based work in an effort to get students out of the classroom and into the environment. Additionally many of the advanced courses within our program involve community-based research in which the students are working to investigate and understand real issues within our local community.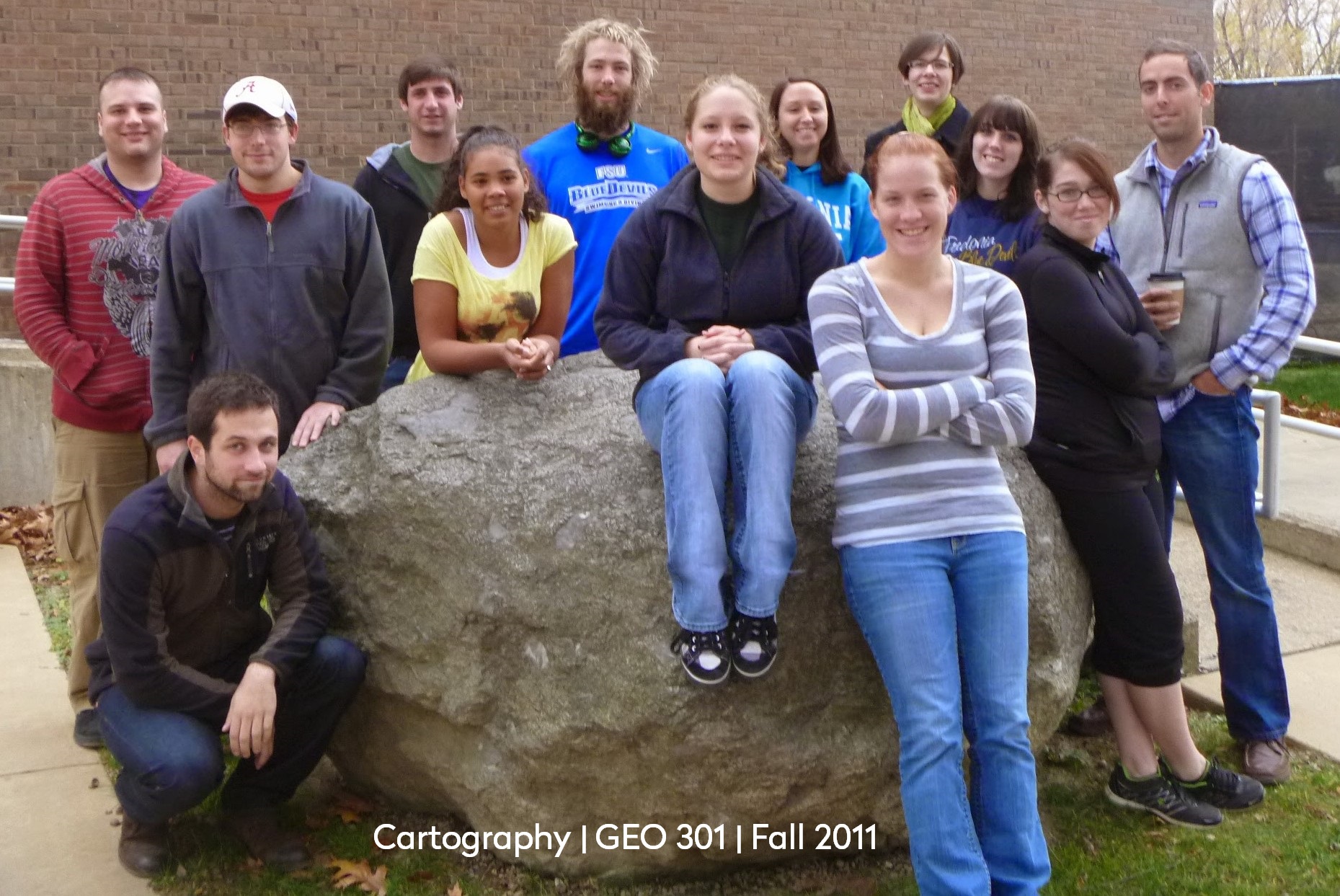 Personalized Advisement
Our faculty members are committed to graduating students in the most timely manner possible, while understanding the abilities and interests of each individual student. Students meet with their adviser before each registration period, and are encouraged to contact her or him either via email or in-person in her or his office whenever they have questions or concerns. Students can learn who their adviser is by checking "Your Connection" or by stopping in the Department office in 205 Jewett and asking the Department secretary, Mrs. Bak. There is also a list posted outside 205 Jewett Hall of each major and her or his adviser. From the first advisement meeting, a full plan of what classes to take each semester to graduation is laid out. This plan may change as students progress in the program and given their particular interests, but the plan provides a foundation for the student-adviser team to work from to ensure all graduation requirements are being met in a timely fashion.
Well-Connected Faculty
The courses you take with our full-time faculty connect you directly to the pulse of research and applications in their respective disciplines.
Dr. Gordon Baird specializes in stratigraphy and paleontology, mainly within deposits of the Devonian time period. He publishes on the relationship of ancient organisms to inferred past environments to which they are associated. His projects include: study of the Pennsylvanian-age Mazon Creek locality in Illinois, study of submarine erosion processes in oxygen-deficient settings, and animal paleocommunities in the Hamilton Group of New York. Currently, he is doing field research on the end-Devonian Hangenberg Extinction Event.

Dr. Gary Lash is responsible for courses in stratigraphy and structural gelogy. He is working on various aspects of Devonian shale succession of the Appalachian Basin. He was recognized as one of Foreign Policy's Top 100 Global Thinkers in 2011 for his work on the sedimentary rock formation of the Marcellus black shale, propelling natural gas to geopolitical prominence. Most recently he has been invited to be a visiting scholar at the prestigious University of Chinese Academy of Sciences in Beijing.

Dr. Sherri "Sam" Mason and her research group are at the forefront of research on plastic pollution within freshwater ecosystems, in general, and the Laurentian Great Lakes, in particular. Most recently, she presented her pioneering work on freshwater plastic pollution as a TEDx Talk, Beads of Destruction, in Thunder Bay, Ontario on 10 June 2016. She is a highly sought expert on water quality all over the globe.
Ms. Kim Weborg-Benson has developed a strong network of local contacts for bringing the Earth sciences to school-aged children. She routinely involves her students in these outreach activities, including Chautauqua County's Conservation Field Days and the Boys and Girls Club of Northern Chautauqua County, among many other.
Make the most of your coursework with these faculty members!
Program Requirements Outside the Classroom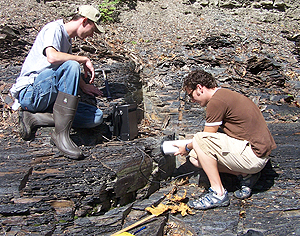 All Geology majors are required to complete at least 3-credit hours of field camp, and all Environmental Sciences majors are required to complete at least 3-credit hours of "practicum" as part of their graduation requirements. The field camp experience is completed through another college, university or program. For more more information on field camp opportunities, go to Geology Field Camp Information. Environmental Sciences practicum credit can be fulfilled either through an internship or through research with a faculty adviser. The practicum requirement is an integral aspect of our program as it provides our students with important practical experience they need outside of their classroom learning experiences. For more information, go to Environmental Sciences Practicum Information.