Political Science Association
The Political Science Association (PSA) is the foremost political group on campus. The group consists of democrats, republicans, and everything in between or outside of it. In PSA we offer and open forum for debate over the pressing matters of our present and future world. The Iraq War, the Afghan War, Health Care, The Environment, Economics, any topic is free reign during our standard meeting. The idea of our debates is to act as an education center for ourselves that we might not get from our standard education. Though we try to stick to a specific topic of the day, it is not uncommon for our debates to lead to tangents that enhance and expand the discussion. Another aspect of the debates is to offer an atmosphere where any one can feel free to share yourself and offer you side of any topic.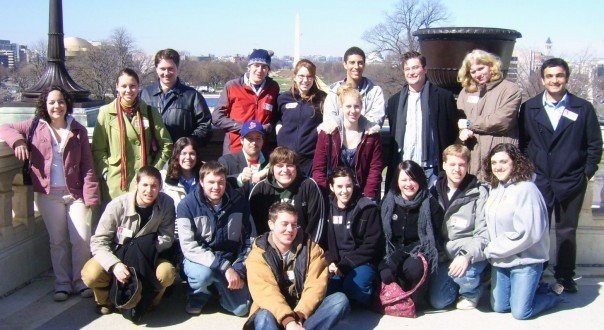 The main body meeting is just part of what PSA is all about. We also try to bring the political world to the Fredonia Campus through presentations, documentaries, and panel discussions. To help with these events we typically ask for the help of faculty and student members to bring the in depth analysis of politics that is needed to understand 21st century political theory. We offer these events not just to the members of PSA but to the campus as a whole to offer a chance for those who are concerned but not knowledgeable in the scope of politics to help educate themselves on the issues that they find important.
PSA also tries to be a voice in the Fredonia community. We participate in events to help enhance the community that we live in to try to be the change that we want to be. We offer volunteering in areas such as food and clothing drives, visits to a local nursing home, and local town clean up drives. We attempt to not only spread the importance of politics to also to understand that true change comes not from the top down but the bottom up, and for that to happen we need to engage the community that we live in. So if debate, volunteering, and just general knowledge of politics is what your looking for, with out to label of democrat or republican, than please come join us for some of the most interesting times in our nations history.