Students in the Department enjoy the activities of the Politics and International Affairs Association (PSA) which includes all majors and other students. The PSA organizes a variety of programs and plans major outings to Washington, DC and elsewhere. Politics and International Affairs majors are also active in the all university Student Association and in the Young Republicans and Young Democrats on campus.
The Department of Politics and International Affairs sponsors Fredonia's Mock Trial Team which participates in the annual mock trial competition organized by the American Mock Trial Association. Fredonia's award-winning mock trial team dates from 1999. Students prepare during the fall term to argue a civil case and a criminal case in alternating years. Each team consists of 6-8 students. The mock trial tournament begins in February with regional competitions held throughout the country. State University of New York at Fredonia is the only comprehensive university in SUNY to participate in the AMTA sponsored competition. Students from all majors are eligible to join the team. Interested students should contact Dr. David Kaplin.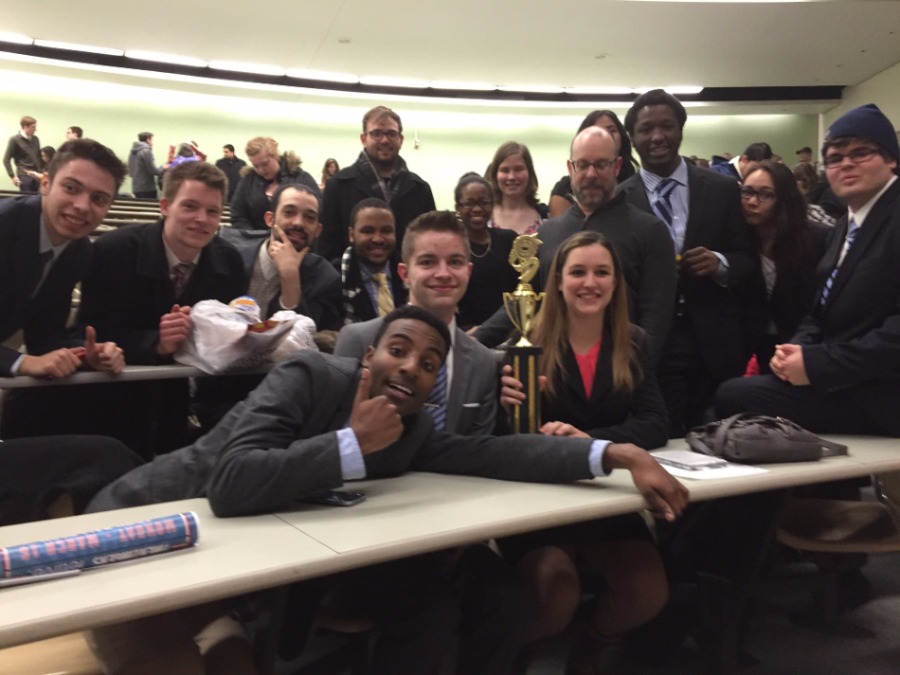 Top Row(Left to Right)- Zachary Beaudoin, Krysta Leo, Eduvijez Sanchez Second row (Left to Right)- Connor Hoffman, Doug Imperi, Holden Bernstein, Antonio Regulier, Kayla Ayana, David Kaplan(coach/advisor), Miquon Jackson, Sarah Kalish, Third Row(Left to Right)- Jorge Antonetti, Dylan Forman, Courtney Mahoney, Partick Brierley The Fredonia Blue Devils' Advocates made history by qualifying for the National Championship Rounds of the American Mock Trial Association. Of more than 650 teams competing in regional competitions this spring, less than one-third earned a bid to the Opening Round Championship Series (ORCS).
Politics and International Affairs majors (along with other Fredonia students) are involved in an annual European Union simulation (EuroSim) which takes place on a SUNY, campus and in various locales in Europe. European sites have included Prague, the Czech Republic; Brussels, Belgium; Lueven, Belgium; and Luxembourg. For additional information, contact Raymond Rushboldt or visit the following website:
There are Study Abroad opportunities for Politics and International Affairs majors.
In recent years students have traveled to Brazil and to Mexico during J-term.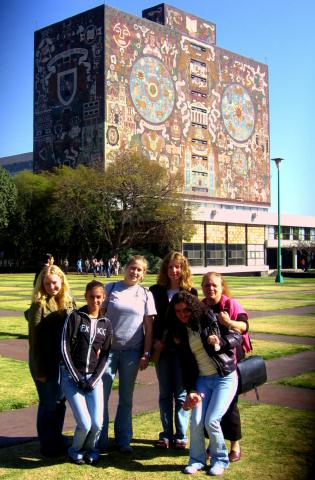 Study Abroad at Mexican University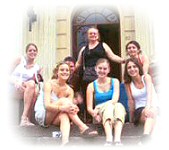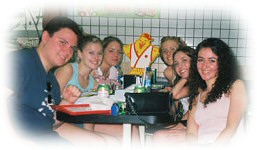 Studying Abroad in Brazil