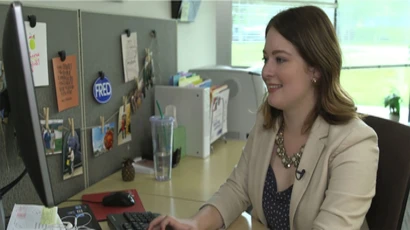 Public Relations Program at Fredonia
The Public Relations program teaches students how individuals and organizations can establish, maintain and strengthen relationships between organizations and the publics they serve. The curriculum focuses on the theoretical and professional skills necessary to effectively communicate and mediate the goals of an organization and those of the organization's publics. The emphasis on ethics, campaign design, management and the production of messages for targeted publics prepares the students to serve as communication advocates in a variety of professional and civic settings.
The Fredonia Difference
Fredonia's Department of Communication strives to foster an understanding of the role, process, and practice of communication through teaching, research, creative work, and service. It is a multidisciplinary field, drawing on ancient and modern rhetoric, social sciences, aesthetic theory and technique, cultural studies, and other perspectives.
Career Opportunities for Public Relations
Public relations
Media relations
Journalism
Social media management
Corporate communications
Crisis communications
Government relations
Brand management
Copywriting
Professional faculty
You will learn from award-winning faculty members with years of professional and commercial experience.
7
communication clubs and organizations
Groups include Applied Communication Association, Lambda Pi Eta (honor society), Public Relations Student Society of America, and several campus media outlets.
Travel
Communications majors have studied abroad in England, Italy, Australia, Ireland, and many other countries.
Sample Courses
COMM 105 Public Speaking
Basic principles involved in public communication. Emphasis on the techniques involved in audience analysis, critical thinking and argumentation, listening, ethics, and message structure and delivery for public presentations.
COMM 322 Public Relations Writing
Students learn basic research and planning principles associated with public relations writing and how to prepare an assortment of public relations documents. Associated Press (AP) style is reinforced and students learn how to construct news releases, media advisories, fact sheets, position statements, features and fliers. Students will begin portfolio building.
COMM 422 Public Relations Campaigns
This capstone experience focuses on strategic public relations management. Students will develop a campaign for a real client, with an emphasis on formative research, objectives, strategy, tactics, and evaluation, as well as engage in a news conference and client presentation.
Program Additional Links
What does a 4-year degree look like?
What are all the required and elective courses offered to obtain this degree?