The Big BLUE Experience!
Discover what Fredonia is all about!
Fredonia allows you to tailor your experience to your professional goals and life's passions. With our unique approach, you can blend arts, science, business, and education into a curriculum that prepares you for your career. Our nurturing, inclusive environment supports your interests. We will guide you towards professional success, aligned to your values and enriched by service.
Schedule a Virtual Visit

Get a personalized viewbook
---
Loading...
Hear from the Big Blue Family!
Find out what makes Fredonia so special to these students!
Get a personliazed tour of the 256 gorgeous acres that make up Fredonia
Submit your application; the process is easy!
Pay your deposit and start making plans!
The Fredonia experience!
What is the Fredonia experience? Hear from the students who live it.
Want to see where you'll be living?
Check out our 360-degree views of the residence halls
Residence halls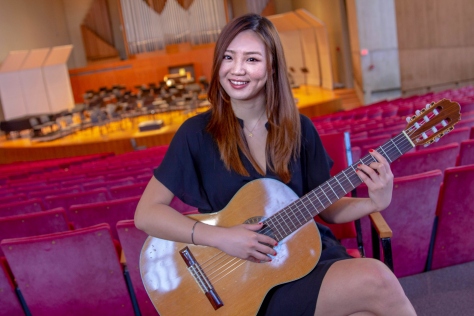 "What I love most about Fredonia is the welcoming attitudes of the faculty. Professors leave their doors open for the students to come in and receive academic help or just to chat about career options and more. They also helped me to find scholarships and wrote exceptional recommendation letters for me. I have received a significant amount of help from all the faculty members, and I am glad I chose Fredonia."
Heather is a Psychology major, a member of the Psi Chi Honor Society, and has participated in internships and independent study at Fredonia.
Heather Han
Psychology
Class of 2020